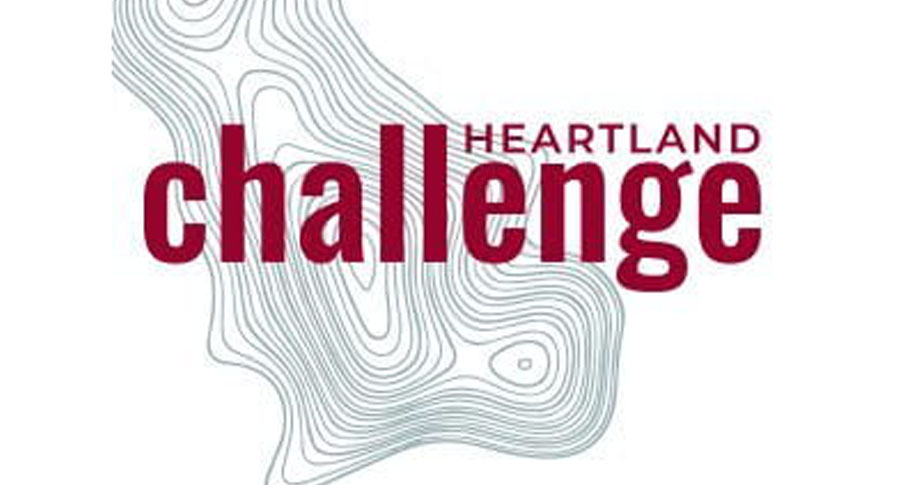 The Heartland Challenge moved forward despite the challenges posed by the restrictions around the global pandemic, pivoting to an online showdown among 12 top entrepreneurial teams from around the world for its semifinals and finals.
Case will announce the awards and offer remarks to the winners of the competition. Anna Mason, partner at the Rise of the Rest Seed Fund at Revolution, has agreed to mentor the top four teams in one-on-one sessions.
Revolution leads the Rise of the Rest bus tour each year to celebrate entrepreneurship in America's heartland.
Invited graduate student entrepreneurial teams are competing for a cash prize pool of $95,000, with $50,000 going to the overall winner.
The Heartland Challenge competition, with primary support from the Walton Family Foundation, is organized by the University of Arkansas' Sam M. Walton College of Business. The U of A's Office of Entrepreneurship and Innovation and the Arkansas Capital Corporation, a community development finance company that is known for the success of its annual Arkansas Governor's Cup Collegiate Business Plan Competition, partnered to launch the new competition this year.
Twelve teams, three in each of the four semifinal tracks, will compete May 28 via Zoom to win a place in the finals on May 29. The final round and the awards ceremony, which includes an elevator pitch competition among all 12 semifinal teams, will be live streamed on Facebook for the public. The winner of the elevator pitch competition will be determined by a vote of the online audience.
The Heartland Challenge also has lined up an impressive panel of judges. Judges for the finals are:


Brian Henley, founder and managing partner, Recurring Capital Partners


Dan Kidle, partner, Arboretum Ventures


Chris Ladd, managing director, NewRoad Capital Partners


MK Marsden, founder and managing partner, Touchpoint Strategies, and co-founder, Zytara Inc.


Bobby W. Sandage Jr., Ph.D., managing director, Lightchain Capital; general partner, Cultivation Capital; president and chief executive officer, Euclises Pharmaceuticals, Inc.


Semifinal judges are:


Jeff Amerine, founder and managing director, Startup Junkie Consulting


Canem Arkan, executive director, Endeavor Northwest Arkansas


Ramsay Ball, principal broker, Cignus Real Estate


Michael Cawthon, founder and portfolio anager, Indra Capital Partners


Robyn Goforth, Ph.D., co-founder and chief scientific officer, BiologicsMD


James Hendren, Ph.D., chairman, The Venture Center


Brad Henry, managing partner, Natural Capital


Douglas Hutchings, Ph.D., chief executive officer, Picasolar


Nathan Sanko, co-founder and chief executive officer, Leggera Technologies


April Seggebruch, chief operating officer and co-founder, Movista


Liz Slape, senior vice president of marketing, Movista


Chris Sultemeier, operating partner, NewRoad Capital Partners


Stan Zylowski, chief executive officer and co-founder, Movista


Michael Artinger, Ph.D., executive vice president and managing director, VIC Technology Venture Development


Tracy Black, operating partner, NewRoad Capital Partners


Gary Dowdy, vice president of Engineering & Technology, J.B. Hunt Transport Inc.


Spencer Jones, founder and chief technology officer, Lineus Medical


Steve Nicolle, founding partner, Island Capital Partners


Angelo Welihindha, global go-to-market strategy and sales for emerging hardware, Google


Andrew Miles, southeast regional manager, Veo, and co-founder, Grox Industries