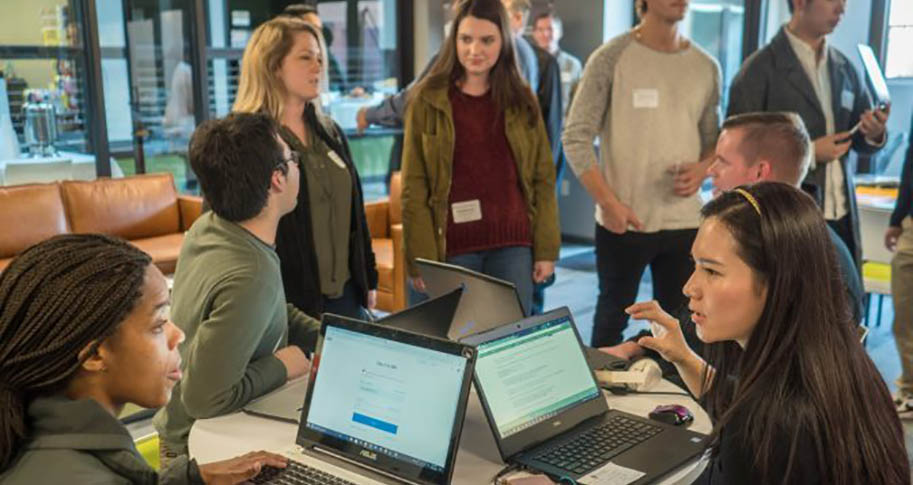 The Blockchain Center of Excellence has opened registration for individuals or students to participate in the third University of Arkansas RZRblock Hackathon.
It is taking place starting at 6 p.m. Friday, Nov. 8, and running through Saturday, Nov. 9, on the downtown Fayetteville Square.
Past winners have received full-time internships or contracts with partner companies, as well as the opportunity to build relationships with some of the most prominent thought leaders and business consultants in the state.
"Hackathon" simply means coming together and using technology to solve problems. Participants will form teams to work on use cases provided directly from our partners and sponsors to solve real world challenges using blockchain technology. On Saturday night, teams will showcase the conceptual or functional blockchain application to industry sponsors and the Northwest Arkansas community.
Whether you are a complete beginner with an interest in learning blockchain technologies or a professional software developer, this is an exciting event to engage, build and network with a diverse range of students, individuals, startups, local businesses, as well as large global companies all passionate about seeing the development of applications and talent in the blockchain industry.
Sign up today at blockchain.uark.edu/hackathon!