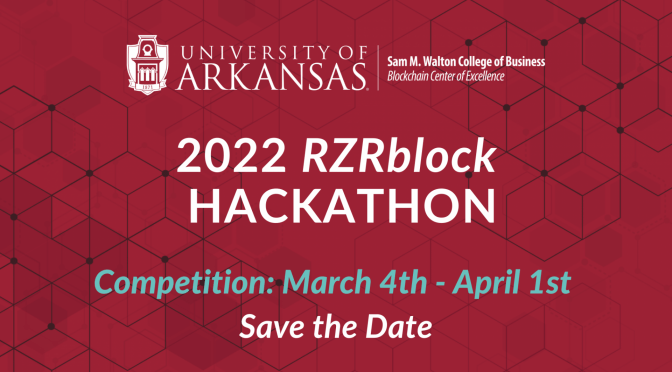 The Blockchain Center of Excellence at the Sam M. Walton College of Business kicks off its fourth annual RZRblock Hackathon on Friday, March 4, and registration is now open.
The hackathon, a free, month-long competition open to students or anyone interested in learning about blockchain technology, offers virtual and in-person tracks. Participants — students or local professionals — will engage with industry partners and build solutions for real-world, blockchain-enabled use cases.
SPEAKERS: BRIAN DIXON AND BRAM COHEN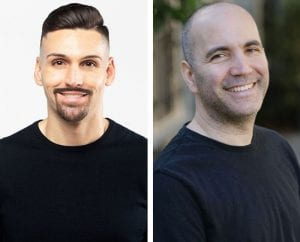 Technology experts Brian Dixon and Bram Cohen are this year's keynote speakers. Dixon, the chief operating officer at Off the Chain Capital, will speak on Friday, March 4, at the Brewer Family Entrepreneurship Hub on the Fayetteville Square.
The Final Pitch event on Friday, April 1, will feature Cohen, the inventor of BitTorrent and the founder and chief executive officer of Chia Network.
The final presentations by teams will be open to the public and hosted at the Donald W. Reynolds Center for Enterprise Development auditorium on campus. Last year, over $20,000 in prizes were awarded to winning teams in the competition.
The Blockchain Center of Excellence Executive Advisory Board firms include Accenture, Arcbest, EY, FedEx, FiS, Golden State Foods, IBM, J.B. Hunt Transport, McKesson, Microsoft, Tyson and Walmart.
To learn more, visit 2022 RZRblock Hackathon to read competition guidelines and FAQs. If you are interested in mentoring teams or sponsoring the event, please contact Kathryn Carlisle at the Blockchain Center of Excellence in the Sam M. Walton College of Business.