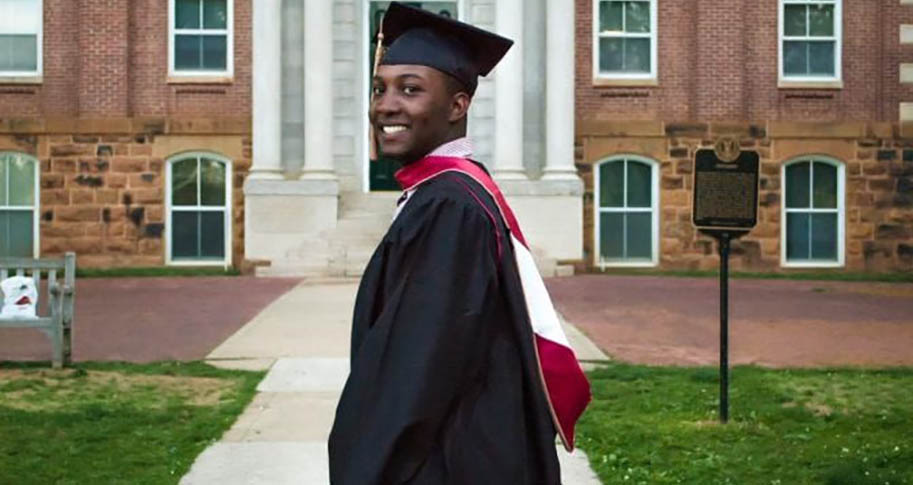 On Friday, Sept. 25, 2020, University of Arkansas alumnus Jordan Santiago said goodbye to his friends after watching his hometown hockey team the Dallas Stars compete in the Stanley Cup Final against the Tampa Bay Lightning. Dallas lost. It was late. It was time to go home.
Jordan left and crossed Blackburn Street in the Uptown section of Dallas and was struck by a red Honda while in the crosswalk.
The driver got out, looked at Jordan and then drove away.
Jordan died on Oct. 5, just days later.



"He was a son, brother, friend and inspiration …

missed but never ever forgotten."

Andrew Santiago, Jordan's father



Jordan, known as "Santi" by his friends, was raised by Andrew and Heather Santiago in the Dallas-Fort Worth suburb of Keller, Texas. He had two younger siblings, his brother Adryan and sister Natasha.
"He had a dynamic personality and a smile that drove people to him," said Andrew Santiago, Jordan's dad. "He loved people."
Education was important to Jordan. In high school, he was involved in student council and served as co-captain of the varsity tennis team.
"We never once had to tell Jordan to study," Andrew said. "He loved it. He excelled at it."
After graduating from Keller High School in 2013, Jordan set his sights on the University of Arkansas. He visited other colleges, but after visiting the Arkansas campus he immediately knew he wanted to go to school at the U of A. Between Northwest Arkansas's outdoor recreation, the friendly campus environment and the non-resident tuition award, it was an easy decision for Jordan and his family.
Jordan had an aptitude for math, which led him to consider business as his major. His math skills directed his studies and activities.
Four years later in 2017, he completed his bachelor's degree in accounting at the Sam M. Walton College of Business. He then earned a Master of Accountancy from Walton College in 2018. Jordan was active in the Beta Theta Pi fraternity and served as its vice president of risk management. When needed, he tutored his peers in math.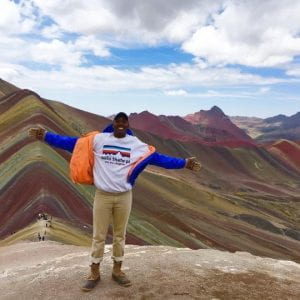 Jordan developed a love of travel through his parents. His father is from Trinidad and his mom, Heather, is from England but moved to Canada as a youngster. The Santiagos would often visit extended family in Canada and the Caribbean.
For an international traveler like Jordan, it was a natural choice to participate in the U of A's Semester at Sea program allowing him to visit Germany, Greece, Italy, Spain, Morocco, Senegal, Brazil, Trinidad, Tobago, Peru, Ecuador and Costa Rica. During the international program, he would tutor professors' kids in English because he liked to help others.
Over three summers during college, he interned with PwC professional services company (formerly known as PricewaterhouseCoopers) in Dallas. Upon earning his master's degree, Jordan accepted a full-time position as accountant with PwC.
Jordan's Legacy

After Jordan's death, the Santiago family wanted to honor Jordan and promote the things that were important to their son and brother. They established the Jordan Santiago iCare Foundation, which creates awareness of organ donation, provides educational scholarships and supports people in need.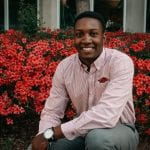 "Our goal was to keep Jordan's memory alive," Andrew said. "We felt it was important to tell his story."
Jordan's spirit of giving lives on through organ donation in Texas. Double lung transplant recipient Deborah Taylor now breathes easier due to Jordan. Ernest Wright can still enjoy his family due to a life-saving heart transplant. Jordan's kidneys, pancreas and liver were also donated to extend and improve the lives of three others in need.
In April 2022, Baylor Scott & White Medical Center in Dallas recognized Jordan and his family for these life-saving gifts and more including tissue, kidney, stomach and esophagus donations used for medical research, education and transplants.
Partnering with Jordan's employer PwC, the foundation created the Jordan Santiago Memorial Business Scholarship for Walton College students in 2021. Scholarship recipients receive $1,000 per year but applicants must be an accounting student, hold a 3.0 or higher grade point average and demonstrate financial need. Preference is given to those graduating from a Dallas metro high school. The Walton College scholarship committee reviews applications and awards the scholarship to one recipient per year.
The foundation awards educational scholarships to Keller High School graduates and elementary children in Trinidad. It also provides support to organizations and individuals in need.
Learn more about Jordan, his giving spirit and the foundation that honors him by visiting The Jordan Santiago iCare Foundation.