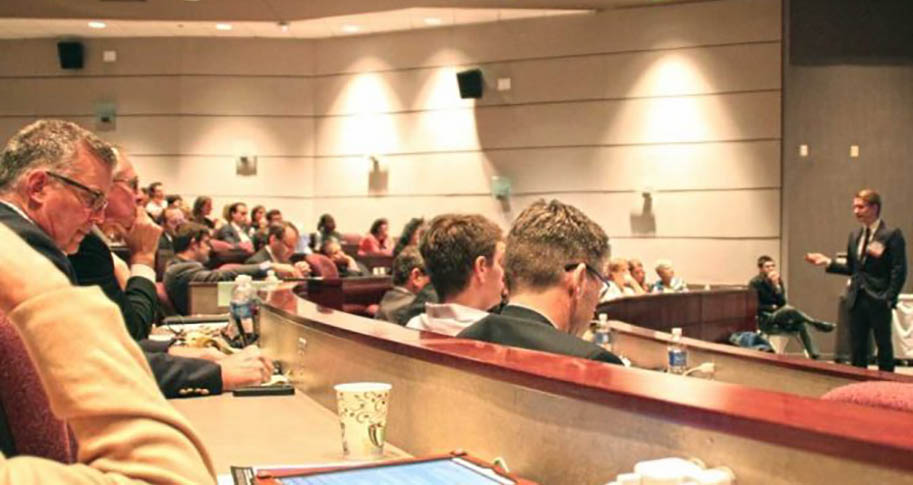 Industry leaders interested in understanding, designing and optimizing shopper experiences gathered at the Sam M. Walton College of Business for a 1 day conference on Thursday, May 15th.
The day-long event featured speakers and panels that consist of today's most respected digital authorities and marketing connoisseurs.
Topics focused on everything from defining inspirational thinking to highlighting digital trends that are impacting the retail industry. Featured speakers included David Denholm, President and COO at Chobani, Andy Murray, SVP creative at Walmart, Christian Madsbjerg, author of Moment of Clarity and David Shing, AOL's digital prophet, among others.
"The Mars Agency takes special pride in sponsoring this conference as it is a true example of how bringing together industry leaders in an open and creative environment can help educate our professionals to drive the industry forward," said Rob Rivenburgh, partner and COO at The Mars Agency, and a member of Center for Retailing Excellence's executive board. "This conference is a true testament of our commitment to create innovation and new opportunities for our clients, our company and our community."
"We are thrilled to be hosting this event for the 4th year running, because it furthers our goal of bringing together industry members and academics to develop tomorrow's leaders," said Claudia Mobley, director at the Center for Retailing Excellence.