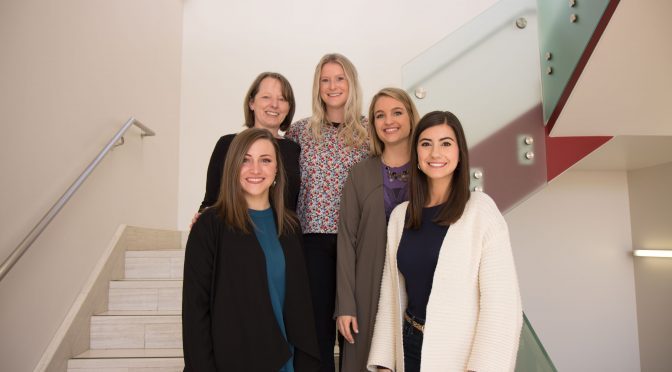 When General Mills employees Kailey Reynolds, Kalyn Carroll, Shelby Mohs and Sophia Waller walked into marketing professor Molly Rapert's marketing management class to lead a project, they knew what to expect.
Each is a former student of Rapert's, and each uses concepts learned from her class at General Mills.
The four women on the General Mills team assigned Rapert's spring senior-level students a specific General Mills product and related real-world problem, such as increasing market share or creating awareness. The teams of students were required to research products, survey consumers and make recommendations to improve sales. The project targeted General Mills brand Nature Valley bars, Annie's mac and cheese and fruit snacks, Yoplait yogurt, cereals, and Totino's frozen pizza rolls and party pizza.
Students read industry reports on packaging and snacking trends, looked at the definition and awareness of U.S.D.A. organic labels and documented store product placement. Students also studied millennial snack expectations and trending healthy options.
After their research, students worked directly with consumers to learn shopping behaviors, purchasing drivers, product impressions and shopping demographics. To do that they used Field Agent, a mobile application that asks consumers to give feedback while shopping. The student teams created surveys to get feedback about General Mills products, demographics, packaging, purchasing triggers and more.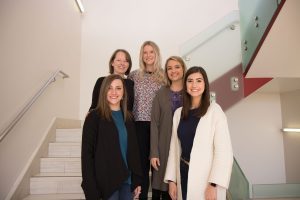 To assist students, the General Mills team personally paid for a large portion of the Field Agent licenses. They also served as advisers throughout the project and assigned products and related challenges to each team.
Field Agent, a Fayetteville-based company that "gathers data and insights from consumers around the world," treated the students as General Mills employees. They showed students how to build an eight-question survey and analyze the data.
Soon the students began to get data from consumers around the nation.
The project culminated with team presentations showcasing their research, survey results and recommendations.
"It gives a great snapshot of what consumers think," Rapert said.
The class and the General Mills team voted on projects and presentations. Winners were:
The Nature Valley bars (9:30 a.m.) team: Best Recommendations and Insight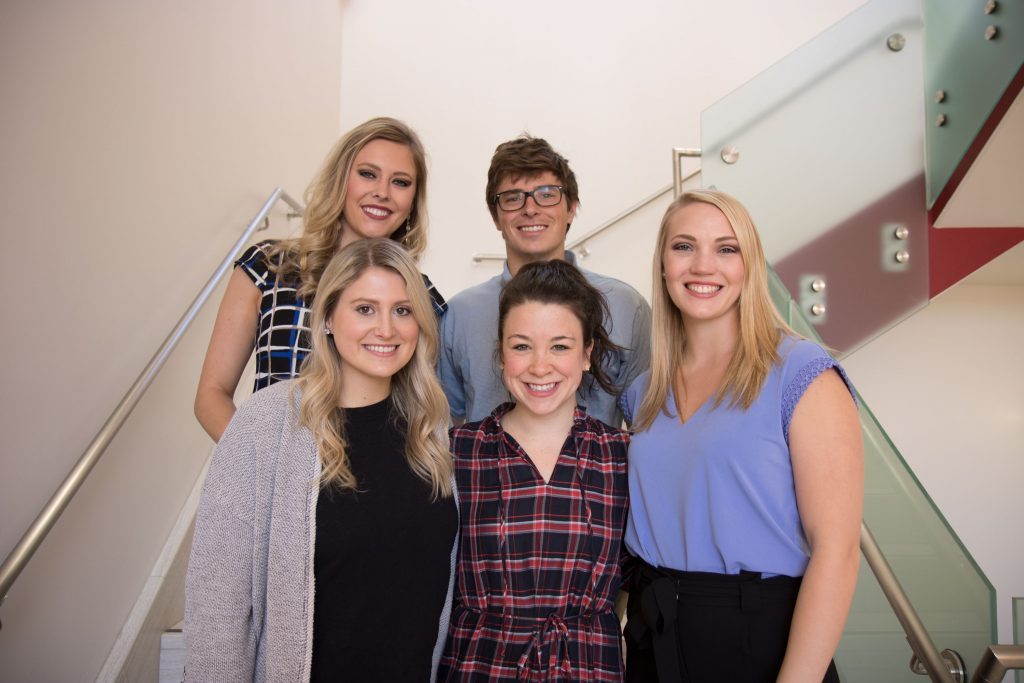 Totino's Pizza Rolls (9:30 a.m.) team: Best Slides and Organization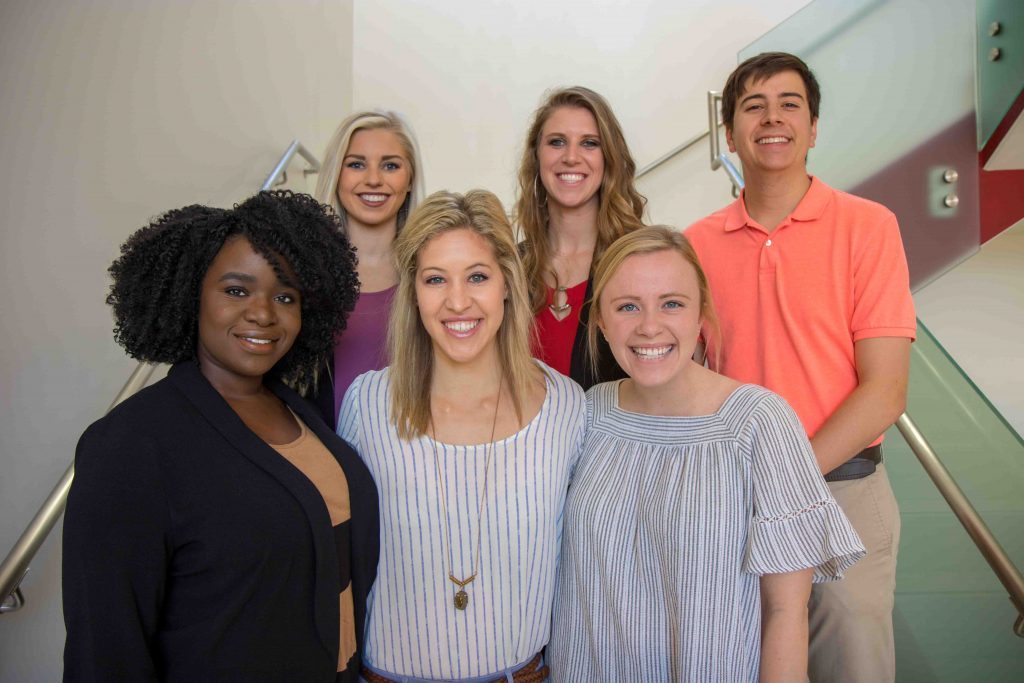 Annie's Fruit Snacks (11 a.m.) team: Best Overall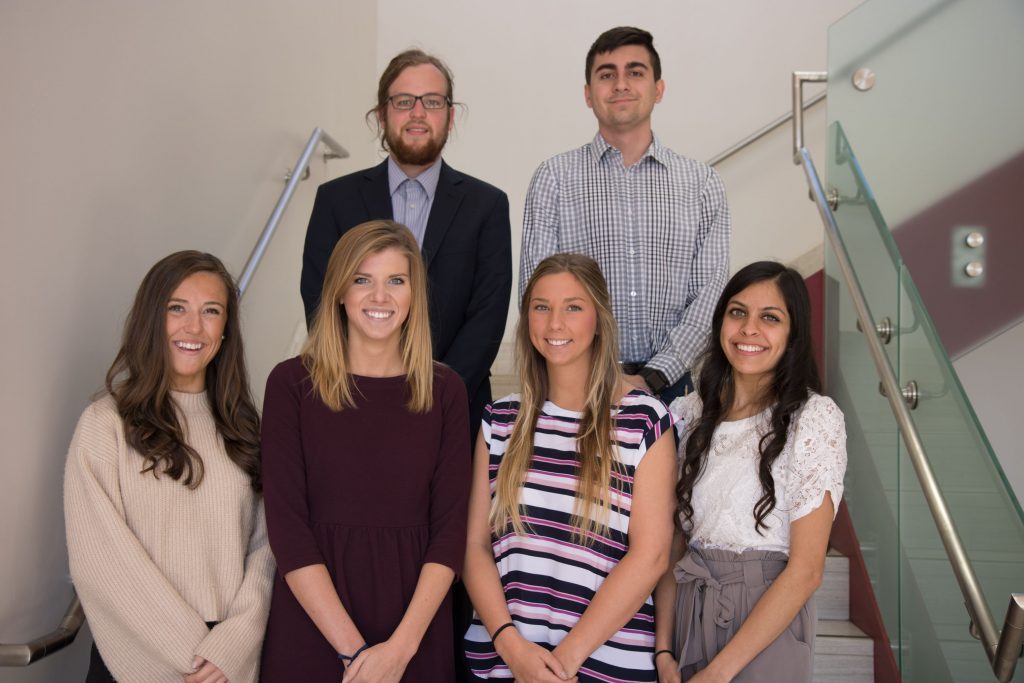 "There were aha moments we will share with our teams," said Shelby Mohs, business category lead at General Mills.
The Nature Valley team learned that companies are creating more portable and healthier breakfast food, millennials are driving the healthier trends and 94 percent of Americans snack at least once a day. Based on survey results of Sam's Club shoppers regarding Nature Valley Granola Cups, Biscuits and Layered Bars, most shoppers viewed them as a mid-day snack on the go, with the most popular product being the Layered Bars.
Using what they learned from the data, the team recommended moving Granola Cups to the cracker aisle, changing the Biscuit product placement and advertising specific function on each product.
The Totino's Pizza Roll team researched packaging and found that consumers want smaller and more sustainable snack packaging. The millennial consumer is open to unique and adventurous new flavors. The team also found that the Totino's brand has a high affinity with the consumer, even with bargain shoppers.
With this in mind, the team encouraged sales promotions with discounts and coupons, a more portable package design and additional flavor options and dipping sauces.
The Annie's Fruit Snack team found that 52 percent of consumers are influenced by packaging and labeling, 68 percent are willing to pay more for foods that contain healthy ingredients and 39 percent would switch to brands that provide more accurate product information. Their research also found that 43 percent of millennials expect organic, 49 percent expect GMO-free, 64 percent expect sustainable and 56 percent expect recyclable products and packaging. The two strongest brands in the fruit snack category were Annie's and Welch's products.
After surveying consumers about the USDA Organic Seal and product price, the students determined that shoppers valued price first and natural colors and flavors second. They also noted the shelf placement needed to be stronger.
From Start to Finish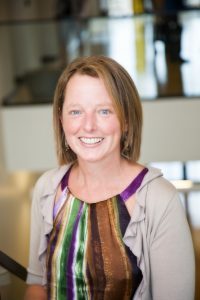 Ten years ago, Molly Rapert, associate professor of marketing, decided to create an advisory board for her marketing management senior-level classes. She wanted to know what issues and challenges the members thought were important to industry. With this in mind, she emailed 15 professionals asking them to complete a survey regarding the challenges they see every day. Those 15 forwarded it to others and the survey began to have a life of its own.
More than 700 survey responses later, Rapert decided to throw out the textbook and redesign her classes focusing on real-world issues. She followed up with her original 15 and they began to send "must read" weekly readings for her students.
"Dr. Rapert develops and maintains relationships with approximately 16 executives who serve as advisers as she designs the class experience, format and content," said alumnus and advisory board member Jesse Lane, chief marketing officer for Pure Charity. "These business leaders make up the advisory board and submit articles, give ideas for weekly assignments, serve as guest speakers, and provide corporate partnerships for each semester."
"Molly utilized articles this group sends her to develop relevant, current knowledge lectures for her students so that they leave and lead with the latest thinking in marketing, management, human relations, thought leadership and general business perspective," said advisory board member Rich Lawrence, vice president, Special Markets, Helen of Troy. "Priceless!"
"As a student, Dr. Rapert's class was challenging, fascinating and noticeably different. I learned to build new relationships, read relevant books and articles, and I was required to communicate well in written form. It turns out, these skills have each been critically important in my career," Lane said. "In Marketing Management, I began to gain confidence for my career and could imagine, for the first time, how to be a successful marketer."