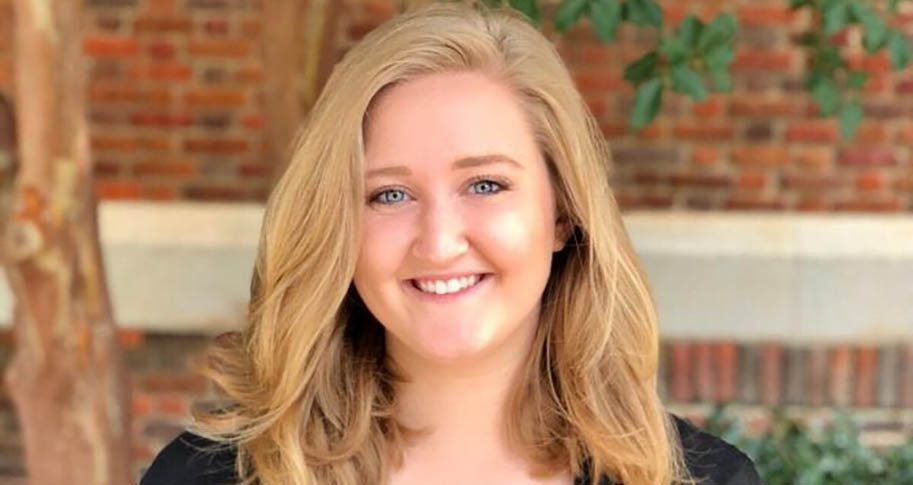 Pope grew up in Middletown, Kentucky, a few miles east of Louisville. As a member of her high school's soccer team, she received a scholarship to play for Nova Southeastern University in Fort Lauderdale, Florida. She earned a degree in biology with the idea of going into health care until she discovered she enjoyed helping students as a member of her college's leadership program. She began thinking about student affairs as a career.
Following graduation, Pope spent a couple of years working at Disney World in Orlando, filling a variety of roles, including overseeing carnival games, training and assuming managerial duties. She also was temporarily assigned to work at the Wide World of Sports Complex, a 220-acre Disney-owned, multi-sport athletic venue.
She then earned a master's degree in education with a concentration in student affairs at Clemson University. In 2018, as she neared graduation, she discovered an employment listing for the assistant director of the Walton Honors Program. Pope interviewed for the job through Skype and had no qualms about accepting the job without ever having set foot in Arkansas. The decision was easy. She heard good reports from friends who already lived in the area. As she came to town for the first time, she was struck by the Ozark charm and even made it to a crawfish boil – her first.
Pope says the staff and faculty at Walton were also friendly and helpful in getting her acclimated to her job and new surroundings. Two years later, she's happy to know she made a great decision by coming to Walton.
"I just love what I do so much," she says.
Pope says she's glad to have the opportunity to help students, especially during the uncertainty of the pandemic.
"For sure, this last semester has probably been the most difficult, I think, but I appreciate being a resource for students in the hectic, chaotic nature of the world right now," Pope says. "I appreciate that they are also resources for me when I ask them questions about what's going on – just them telling me about their lives has been so fun and enriching."