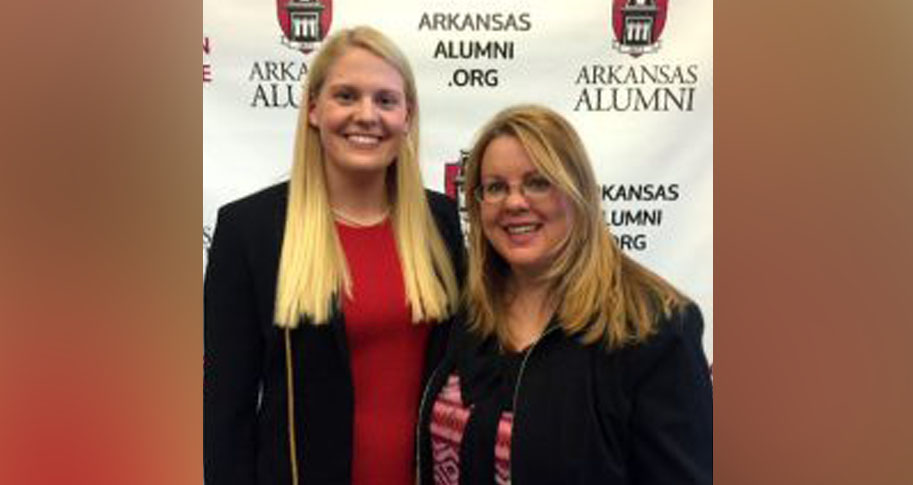 The Sigma Chi Mu Tau Honor Society, founded at the University of Arkansas in 2016, named the inaugural Sigma Chi Mu Tau Leadership Award winner Rachel Stoehr. Rachel graduated in May 2016 with a B.S.B.A. with a focus in supply chain management. Rachel was the captain of the University of Arkansas Swim and Dive team for two years conducting 400 consecutive meetings for the team. She was also a veteran leader in the University of Arkansas Athletic Leadership Academy. The Sigma Chi Mu Tau Leadership Award is given to the graduating senior who is a member of Sigma Chi Mu Tau Honors Society who has exhibited strong leadership over their college career.
The John Ozment Outstanding Junior award winner is Jonathan Schultz, a junior with double majors in supply chain management and economics. Jonathan is a member of the Honors Executive Board for the Walton College, the Head Delegate at the Model UN competition for the University of Arkansas, the co-president of Sigma Chi Mu Tau Supply Chain Management Honors Society, and the co-vice president of the Beta Gamma Sigma Honors Society among many other activities. He participated with the University of Arkansas team that won second place nationally at the Operations Stimulus Case Competition in Denver. He has had internships at Kraft/Heinz and Nestle.
Cynthia Cooper, Tyler Ho, Ryan Pinter and Rachel Stoehr were recognized as outstanding seniors. Each of these students graduated in May 2016 with strong GPAs and a wide range of leadership and work experiences.