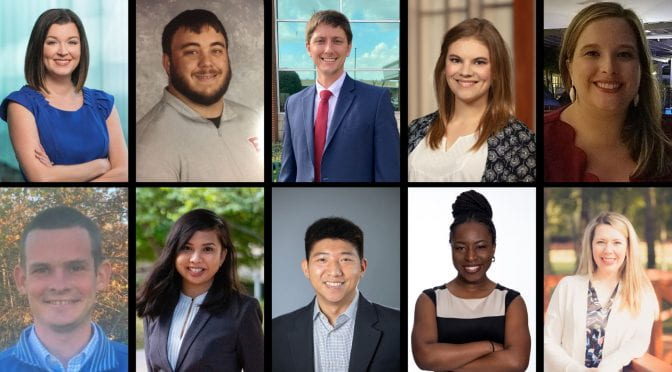 The first Boyer Fellowship was awarded in 2000, with a total of 15 students supported thus far by the program. This article looks back at some of those who have received the fellowship in its 20+ year history and its continuing impact and legacy.
By Stephen Caldwell
It didn't take long for a couple of strong themes to emerge when I reached out to recipients of the Boyer Fellowship to ask how that award had impacted their lives.
Not surprisingly, one was gratitude for the opportunities that came with the financial assistance. The fellowship provides $18,500 per year to a student in the Sam M. Walton College of Business, making it the largest awarded at the University of Arkansas. But the recipients also were quick to point out the importance of their relationships with Tommy and Sylvia Boyer, the U of A alumni who founded the fellowship in 2000.
"They aren't just providing a scholarship," said Kim Wilkes Kerrigan, the 2003 Boyer Fellow. "They truly care about each person they are impacting."
Those two themes merged into a bigger theme: the fellowship has made a dramatic, positive difference in the personal lives and professional careers of the 15 students who have received the award, which, in turn, has made a positive difference in the lives of the people around them.
The financial component can't be understated, of course, because it has allowed students to pursue their undergraduate education without worrying about how they would pay for it.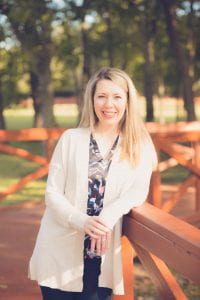 Brandy Wells Yelton, the 2001 recipient, echoed others when she said, "The financial support ensured I could focus on having a full college experience, such as studying abroad and taking an internship in Washington, D.C., without needing to work full time or graduate with the burden of student debt."
Thea Winston grew up in Forrest City and, like several other recipients, had never travelled abroad before attending the university, but the Boyer Fellowship helped her study in Vietnam, Brazil and England.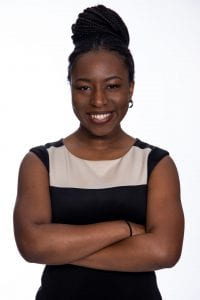 "Not only did this have an impact on me, but my community as well," said Winston, who now is a forensic accountant for Ernst & Young. "This made visible to all the little girls from home why working hard in high school is important, why an education is important. An education can break barriers, change lives, and inspire others. Additionally, these experiences have helped me professionally. What's important now, more than ever, is being able to understand different perspectives and cross-cultural differences to effectively communicate and make successful change."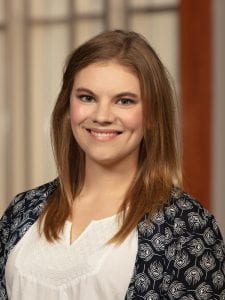 The fellowship also led to opportunities beyond the classroom for Stacia Baughman Giese, the 2010 Boyer Fellow. For instance, she said it allowed her time to serve as a Walton College Ambassador and to help re-establish the Delta Rho chapter of Alpha Chi Omega at the U of A, while paving the path toward her post-graduate studies at Notre Dame and her ideal career in banking.
"Without the burden of student loans from my time at Arkansas," said Giese, now an assistant vice president of Bank of America, "I was able to dream big and consider graduate programs that would not have been possible under different circumstances."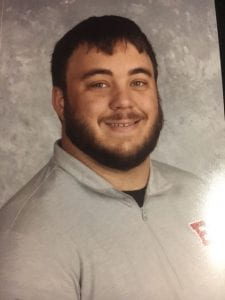 Many of the recipients went on to earn post-graduate degrees, including six who have MBAs, two who have law degrees, and one with a Ph.D. Jonathan Benson, now a high school teacher and coach in Winter Park, Florida, said the fellowship set him up for an advanced degree that is benefiting him and his students.
"By reducing the financial burden on myself and my family through my undergrad experience, it gave me the extra freedom to pursue graduate school," he said. "This let me explore higher level statistics, which has made me a better teacher for my students."
The second theme that came from the responses – the relational impact – might seem less expected, unless, of course, you know Tommy and Sylvia Boyer.
Tommy was an All-American basketball player for Arkansas, graduating in 1964, and he was inducted into the Arkansas Sports Hall of Fame in 2000. But his legacy extends well beyond the free-throw line (where he made 89.2% of his shots). He worked for Eastman Kodak until 1989, then founded Micro Images. Within two years it was the largest Kodak document imaging systems broker and reseller in the United States. He was inducted into the Arkansas Business Hall of Fame in 2013.
Tommy and Sylvia, a former teacher, have become well-known across the state for their philanthropy, but they invest much more than money in the causes they champion.
Amanda Wyatt, the 2005 Boyer Fellow, said the Boyers literally "changed the trajectory" of her life in several ways, including by teaching her about the convergence of business and philanthropy. Her admiration for the couple led her to take her business degrees into the nonprofit sector, and she now works with a consulting firm that provides business acumen to charter schools and educational nonprofits.
"I feel so lucky to have been a recipient of philanthropy that made my public education possible," Wyatt said. "And now I want to support organizations that give those same opportunities – whether through education, housing, health care, etc. – to the community in which I live. Whether the Boyers know it or not, so much of what I am doing today is because of the gift I received as a Boyer Fellow."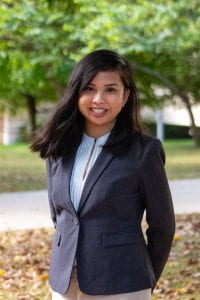 The relationships the Boyers develop with the recipients take on highly personal and familial qualities, something Mary Pham quickly came to learn after receiving the award in 2019.
"I feel as though they are my second parents," said Pham, a first-generation college student from Conway. "I get super happy when they say that they are proud of me, and I am always updating them with any news about me."
Thomas Vo, the 2004 Boyer Fellow who now is a vice president with WestView Capital Partners in Boston, said Tommy Boyer would regularly take him to lunch while in college, often at Hugo's and just as often with other Boyer Fellows.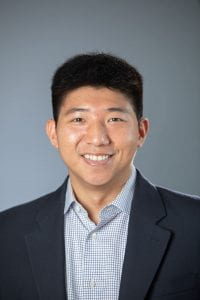 "As a freshman, the biggest impact those lunches and subsequent interactions had on me was how Mr. Boyer knew how to connect with you," Vo said. "He was genuine, always trying to disarm us with a joke and then get us to smile. It's not every day a college freshman gets an opportunity to spend time with someone so successful, someone with such a storied legacy at Arkansas, both in business and in collegiate sports."
Several recipients, including Sarah Wells Hitt (2006), Adrienne Jung Baker (2000) and Robert Ivers (2007), mentioned conversations with Tommy that helped them deal with the pressure to succeed academically.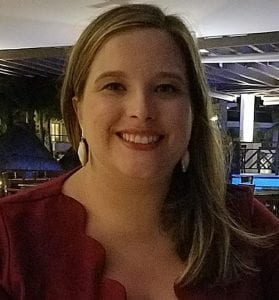 Hitt got her first B as a freshman and said she was "a really big nerd and very upset about it" until Tommy assured her it wasn't the end of the world.
And Ivers recalled feeling anxious about having dinner with the Boyers the first time after he made a B in a class because he figured they would be disappointed that he wasn't living up to his potential.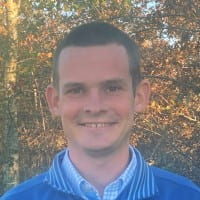 "He laughed and said he would have been concerned if I went through my entire college career with a 4.0 because it likely meant I wasn't spending time growing myself in areas outside the classroom," Ivers said. "I took that encouragement with me throughout the rest of my college career and remembered to focus not only on the grades but also on bettering myself, both personally and professionally, outside the classroom."
Baker, who was the first Boyer Fellow in 2000, said she felt a great deal of self-inflicted pressure to succeed academically, even after graduating from the Walton College. And she found her self-image and self-worth shaken after getting a C during her first year of law school.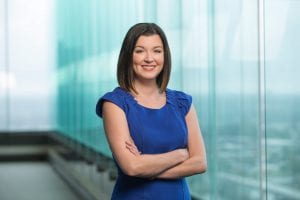 "Tommy invited me to a basketball game, and I sat with him and Sylvia," Baker recalled. "Somehow, I thought he'd know of my shame (a 'C' !?!), so I fessed up and told him about my difficulties. Tommy thought hard for a long, silent moment. Then he grinned big, laughed, and said, 'It's about time!' I was so confused. He clapped me on the shoulder and said something along the lines of, 'You're a lot more than your grades.'
"In that moment, it was like my inner angst melted away. It was OK. I was OK. The person who I thought had the most reason to be disappointed in his first Boyer Fellow couldn't have been more pleased with the life experience I had gained. It was really a turning point for me in my academic career and self-image."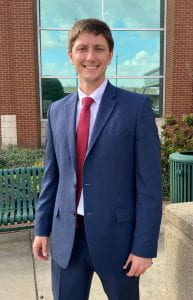 That level of interaction begins when students are awarded the fellowship, but it never really ends, Brinkley Cook-Campbell said.
"They take the Boyer Fellows to dinner, they host dinners for them at their home, they check in periodically to see how we are doing, and they are just enjoyable to talk to and be around," said Cook-Campbell, now an attorney in Van Buren. "All in all, they provide so much more than just the financial stability because they add another layer to your emotional well-being support system."
The Boyers have made a habit of sharing homemade ice cream, hosting reunions at the Catfish Hole restaurant and attending the weddings of their students and former students.
"The thing that amazes me most about the Boyers is that they have continued to check in after graduation to ensure that all is going well, both in my personal and professional life," Ivers said. "It is incredible to see the level that they truly care about each and every one of their Boyer Fellows and shows how truly special people they are."
A Boyer Fellowship, in other words, provides financial assistance for four years, but relationships that last a lifetime.
"The Boyers invest time and energy into their students in a way that goes above and beyond what anyone would expect," said Yelton, now a director with Surge Energy in Houston. "They are exceptional role models for true generosity, and I'm so thankful to have gotten to know them so well over the last almost 20 years!"
Vo said he is making sure that the Boyers' legacy lives on through him and that he's continuing to help it spread and grow.
"While I can never truly repay him, what I want Mr. Boyer to know is that I am where I am today because of the impact he made in my life," Vo said. "I'll continue to pay it forward because I am living proof of how that impact can change someone's life, how it can help position someone for success, and how it can forever mold who you are."
—
Stephen Caldwell is Chief Word Architect for WordBuilders, Inc., where he spends most of his time helping clients discover, craft, and share the messages of their hearts. In addition to writing and editing for newspapers, magazines, and on numerous book projects, he has developed leadership and functional training for Fortune 500 companies. He lives in Fayetteville, Arkansas, works from home, and wears a mask in public.