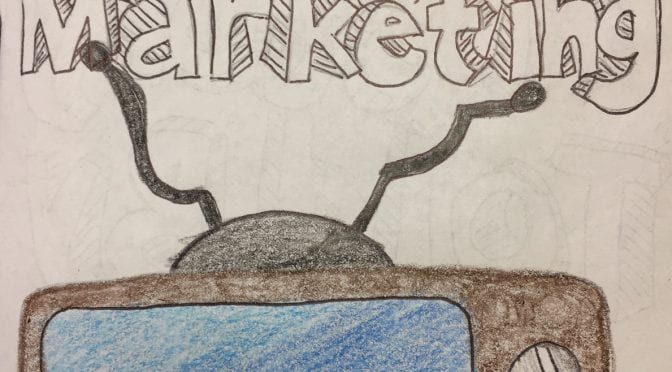 "One day, four brothers and sisters sat watching their favorite TV show. As they sat around the TV, a commercial came on playing the theme … ♪♬♩♪ Market-Os, Market-Os. Everybody loves Market-Os! ♪♬♩♪
"After the commercial ended, each of the four little Ps was so excited to tell the others what they thought was the most important part of marketing."
And so begins the story of the four Ps of marketing – product, price, place and promotion.
The Assignment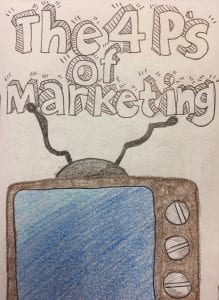 In clinical assistant professor Rebecca Miles' marketing management class, students study marketing strategies and tactics from a management perspective. They delve into products, pricing, promotion and placement. They also discuss product life cycles, ethical practices and market research.
To highlight these concepts, Miles had student teams write and illustrate children's short stories focusing on these marketing elements.
"The main objective was to get them engaged with marketing concepts in relaxed, fun way then have them write about something they know for a target market who is very different from them," Miles said.
Projects explained on an elementary school level the ideas of market research, marketing strategies or marketing ethics. In one such tale, "Molly Learns Marketing," the main character – Molly – learns the six values marketing professionals embody: honesty, fairness, responsibility, trust, respect and citizenship.
As told by seniors Maddy Long, Julia Bianchi, Courtney Gray and Audrey Allen, the protagonist Molly learns these values through discussions with her mom, chores at home, expectations in the classroom, playing with friends, cleaning up the playground and taking care of her pets.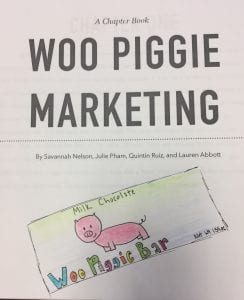 Several student teams wrote about lemonade stands to discuss product, pricing, placement and promotion. Other teams did it using chocolates, muffins sales or school parties.
To explore market research, the student team of Spencer Bone, Omero Rodriguez, Emily McAlister, Patrick Biggs and Roger Vang, demonstrated the concept through a young boy's desire to become president of his fourth grade class. The main character, Cornelius, learned that he should gather information about the wants and needs of his class, such as extra recess time and pizza in the cafeteria, and then deliver those items.
Through simple story telling, students were able to describe and explain the basic strategies and tactics of marketing without using industry jargon or complex theories.
And with that in mind, every good story deserves a good ending.
"Finally Market Mom walks in and tells her four little Ps that product, place, price and promotion are equally important in marketing. They are all special in their own way, but they are stronger when they work together."
The End