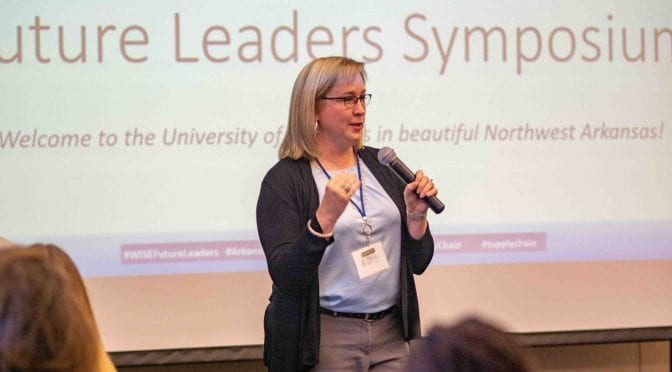 Stephanie Thomas, clinical assistant professor in the Sam M. Walton College of Business at the University of Arkansas, was recently recognized as one of the 100 Most Influential Women in Supply Chain by B2G Consulting.
Thomas was one of only four academics to be honored in the rankings, which primarily includes women in senior-level corporate positions. The recognition is given to 100 women across the globe who have made an impact on the supply chain industry.
Voting to nominate award recipients for the Supply Chain Academic 2020 Award is open until Dec. 20. More information about the 100 Most Influential Women and the academic award presented by B2G consulting is available at https://www.gwscl.com/.
Thomas earned a bachelor's degree and an M.B.A. in marketing and logistics from the University of Tennessee-Knoxville. She began her career at Lowe's as a merchandiser, but quickly realized her desire to become a professor.
Thomas now teaches Introduction to Supply Chain Management at the Walton College. She shows a passion for her industry, which has resulted in a number of students changing their majors to supply chain management.
She also serves as the faculty adviser for Women Impacting Supply Chain Excellence. Through this student organization, Thomas hosted the inaugural WISE Future Leaders Symposium in fall 2019. The conference hosted female supply chain students from 12 universities across the United States.