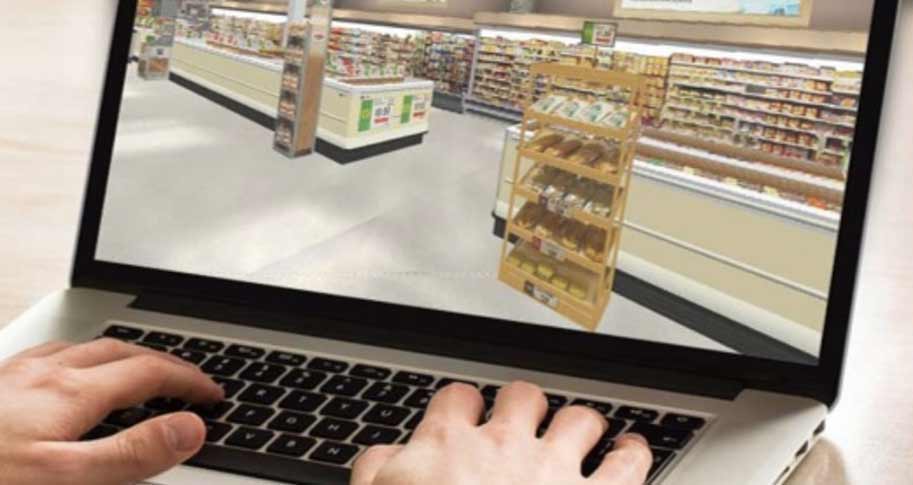 "Our academic partnership further demonstrates the growing trend in retail of using virtual reality technology to make faster, smarter and more profitable business decisions," said Mark Hardy, chief executive officer of InContext Solutions. "We are incredibly excited to have had a hand in creating the first class of ShopperMX-certified graduates, and believe these students will have a leg-up on the competition when it comes to their future career pursuits. "
The ShopperMX certification program, created at the Walton College, is offered through the college's Center for Retailing Excellence, an internationally acclaimed center for retail studies. Students can obtain their certification by completing a virtual reality shelf management boot camp or by enrolling in the college's Category Management Special Topics course.
In an effort to support the Center for Retailing Excellence's primary mission of bridging the gap between academics and retail industry professionals, the ShopperMX certification program aims to educate and play a role in shaping the retail leaders of the future.
"By having the ShopperMX certification, I feel I have a competitive edge over other college graduates that are vying for a career as a retail professional," said Alejandro Zeballos, a Walton College senior majoring in retail. "The certification has given me the advanced knowledge I need to be of value to organizations that have a desire to use technology to be more forward-thinking and maintain or present themselves as a leader in the retail industry."
With 50 graduating seniors certified in ShopperMX and positive feedback from students and professors alike, the Center for Retailing Excellence has re-upped their contract with InContext Solutions, with plans to train at least 70 more students in the 2016 – 2017 academic school year.
"The Walton College is continually looking for new ways to encourage innovation, which is something we are continuing to do through the help of our Center for Retailing Excellence," said Matt Waller, Walton College dean. "It is because of the dedication by our board members, professors and partners that we are able to better prepare students to achieve their academic and professional goals."
For more information on the ShopperMX platform, please visit incontextsolutions.com.
About InContext Solutions

InContext Solutions was founded in 2009 with a vision to revolutionize how virtual simulations could be used by leading businesses across the globe to research the placement of products in a retail setting. InContext Solutions provides a unique, in-depth perspective on what consumers see on the shelf, how this drives their purchase behavior and why.
About Sam M. Walton College of Business at the University of Arkansas

Since its founding at the University of Arkansas in 1926, the Sam M. Walton College of Business has grown to become the state's premier college of business – as well as a nationally competitive business school. The Walton College combines excellent academic programs with a wide range of experiential learning to help its more than 4,000 students connect scholarship with real business practice. It offers a Bachelor of Science in Business Administration and a Bachelor of Science in International Business in seven disciplines. Learn more at waltoncollege.uark.edu.