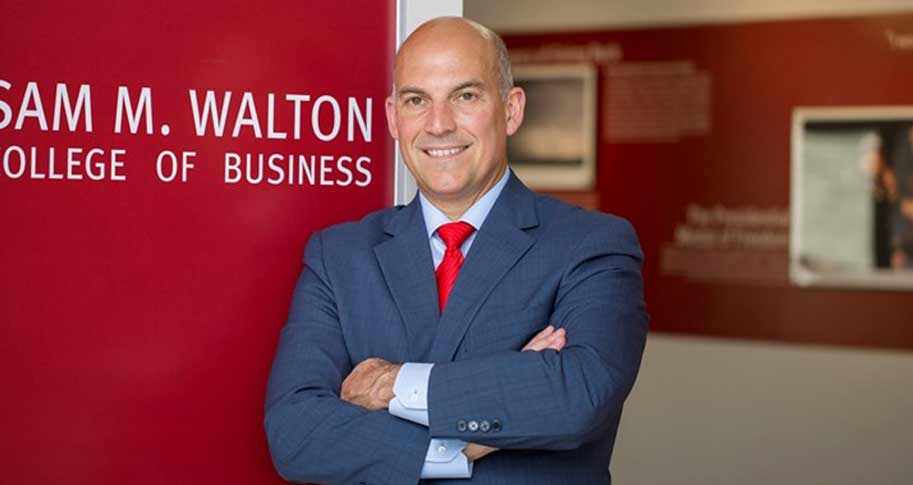 Matt Waller, dean of the Walton College, has been appointed to a three-year term on the board of directors of the Winthrop Rockefeller Institute.
The appointment, which begins Jan. 1, was made by Donald R. Bobbitt, president of the University of Arkansas System and Charles E. Scharlau Presidential Leadership Chair.
"As the dean of one of the nation's preeminent business colleges, and with his broad knowledge of the State of Arkansas, I feel Matt's expertise and knowledge will add much to the board," Bobbitt said.
The board of directors is responsible for oversight of all aspects of the institute's operations, including programming.
"I am honored that Dr. Bobbitt would offer me the opportunity to serve as a member of the board of the Winthrop Rockefeller Institute," Waller said. "The institute's programs and collaborative vision develop ideas and leaders that will make the future of Arkansas better for everyone. I eagerly look forward to participating in that future."
The institute continues former Arkansas Gov. Winthrop Rockefeller's collaborative approach to creating transformational change.
Its vision states that the institute, located at Gov. Rockefeller's historic cattle ranch atop Petit Jean Mountain, "envisions a future where every person is empowered to bring their unique perspective to bear on the most monumental of challenges and participate in the search for solutions."
Rockefeller served as Arkansas' governor from 1967 to 1971.
His contributions in business and economic development in Arkansas began with his arrival in 1953 when he established Winrock Farms, a state-of-the-art purebred cattle business that consistently set new standards in the cattle industry. He was founding chair of the Arkansas Industrial Development Commission in 1955, which is now the Arkansas Economic Development Commission, and worked tirelessly to attract businesses and industrial plants to Arkansas, resulting in millions of dollars in capital investment and ultimately thousands of jobs.
Later as governor, he advocated for public policy and government reforms that helped to create a vibrant economic and business environment.
The Winthrop Rockefeller Institute promotes and develops programs that create sustainable and positive change that benefit and enhance the quality of life of all Arkansans. In the past, the institute has hosted numerous programs on rural workforce development, rural health and those that bring young leaders from across Arkansas together to advance ideas, solve problems and dream dreams for a brighter future.