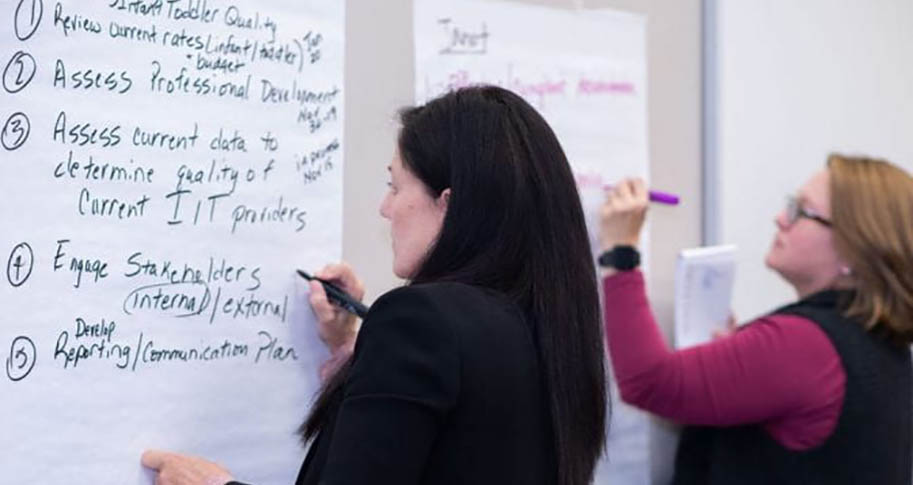 Recently, the Arkansas Department of Human Services and the Department of Finance and Administration leadership recognized the need to invest in their leaders' business acumen and skills. Walton College Executive Education worked with Secretary Cindy Gillespie of Human Services and Secretary Larry Walther of Finance and Administration to identify specific skills that would support their leaders as their organizations grow, develop and transform. Walton College faculty and subject matter experts delivered a program, which we call Business Foundations, to meet these needs. Over the course of the program, leaders gained knowledge, updated skills and broadened their perspectives. The leaders returned to their state agencies able to cascade knowledge, tools and approaches to their teams. These enhanced skills support personal development, move the organizations forward through learning and contribute to better outcomes for Arkansas.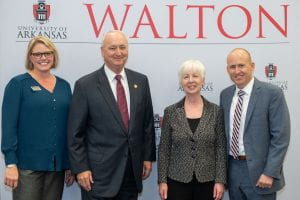 The Walton College Executive Education Business Foundations Certificate program develops fundamental business capabilities through interactive class sessions, case studies and problem-solving exercises. This customized program is ideal for organizations who want to broaden business acumen, enhance decision-making, build front-line management skills and invest in leadership potential. Our content providers review the latest trends and communicate best practices in strategy, marketing, finance and human resources to provide a clear advantage in today's ever-evolving world. Walton College Executive Education works with organizations to help identify the specific skills needed and build a tailored program with targeted outcomes. Our program can be delivered on location, in Downtown Little Rock at Walton College at 2nd & Main or in Northwest Arkansas.
Walton College Executive Education provides a wide range of non-credit, training and development programs to build business and leadership skills for Arkansas employees and organizations. To contribute to Arkansas' economic development, our goal is to equip leaders and organizations with skills required to succeed in today's quickly changing environment.