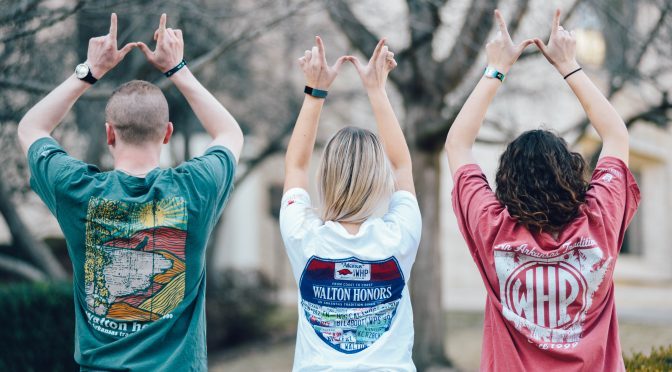 Representatives from more than 30 universities from across the United States will attend the 2018 Business Honors Conference at the Sam M. Walton College of Business at the University of Arkansas on Monday and Tuesday, March 5-6.
Those attending the conference will hear from Matt Waller, dean of the Walton College, and from Lynda Coon, dean of the Honors College at the U of A. Sessions being offered at the conference include Honors program structure and administration, program best practices, Honors academic advising, retention, and recruitment, and many others.
"We are honored to be hosting a conference with such a distinguished group of Honors business educators," said Jason Adams, associate director for the Walton Honors Program. "We have structured a program that is thought-provoking and aimed toward the development of an organization of business honors programs."
Panels will be presented by representatives from business Honors programs from the University of Arkansas, Ball State, Binghamton, Grand Valley State, Houston, Indiana, Indiana University of Pennsylvania, Kansas, Kansas State, Oakland, Suffolk, Temple, the University of Texas at Dallas, Utah and Utah State, among others.
Attendees also will have the opportunity to attend Walton College's business career fair on the afternoon of March 6, held at Bud Walton Arena on the U of A campus. More than 120 companies will be represented at the fair, which is open to all U of A students.