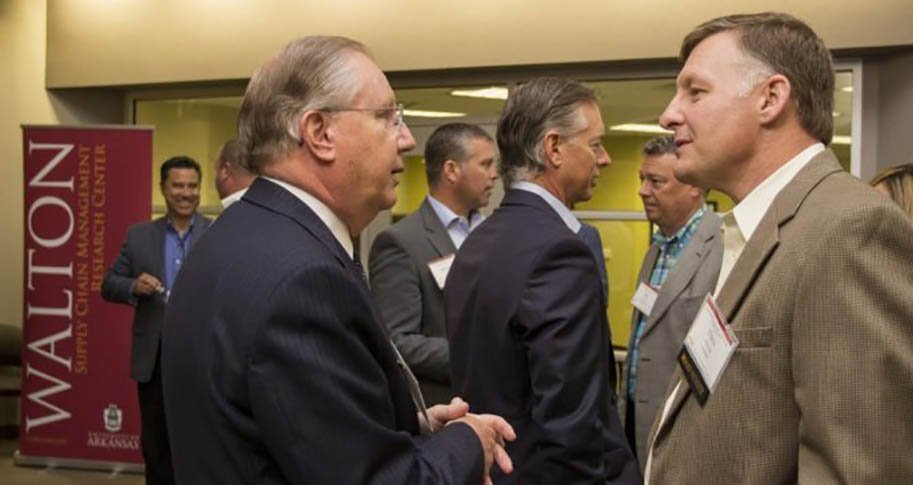 Keynote speakers will address major economic, technological and strategic uber trends that may cause radical changes to the supply chain management environment.
Conference Highlights Include:


An opening keynote on economic forecasts and trends and their supply chain management impacts by transportation economist Noël Perry;


Speakers and a panel discussion on the "uberization" of logistics services by several executives leading these new and emerging marketplaces;


A session on emerging consumer trends and why supply chain executives must pay attention;


A session on technology shifts and the new and exciting ways to maintain supply chain visibility and integrity;


A speed networking session with supply chain management students and conference attendees;


Tours of Walton College's new McMillon Family Retail Innovation and Technology Lab;


A panel discussion on "Millennials and Beyond" and the changing supply chain workforce; and


A closing keynote on strategic global supply chain management trends by Ted Stank, an industry expert and immediate past chair of Council of Supply Chain Management Professionals.


To learn more and to register for the conference, visit scmr.uark.edu/events.php.