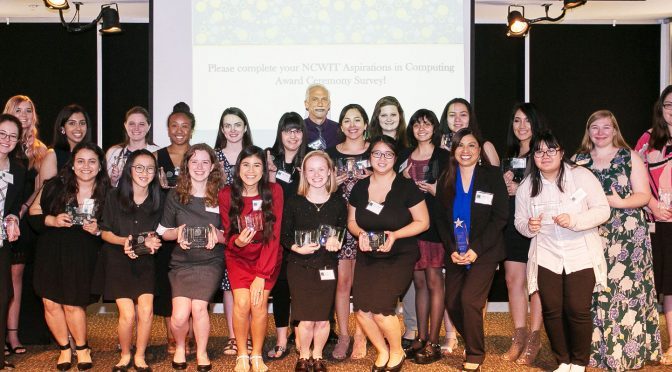 The Information Technology Research Institute at the Sam M. Walton College of Business at the University of Arkansas is accepting applications from female high school students in Arkansas for the 2017-2018 National Center for Women & Information Technology Aspirations in Computing Award.
Applications are open through Nov. 6.
The award recognizes young women in high school who have demonstrated interest and achievements in computing, leadership, high academic achievements and plans for a post-secondary education.
The Information Technology Research Institute will host a dinner to recognize the winners in April 2018 as part of the 2018 Women in Information Technology Conference. The winning students will receive an award for themselves and their school and will have the opportunity to receive scholarships and internships, and access to peer networks. To apply, students should visit the program's website.
The program is also accepting applications to recognize high school educators, counselors, mentors and influencers who support high school women's computing and technology programs. Applications for educators will be accepted through Nov. 27.
For additional information, visit the Information Technology Research Institute website.