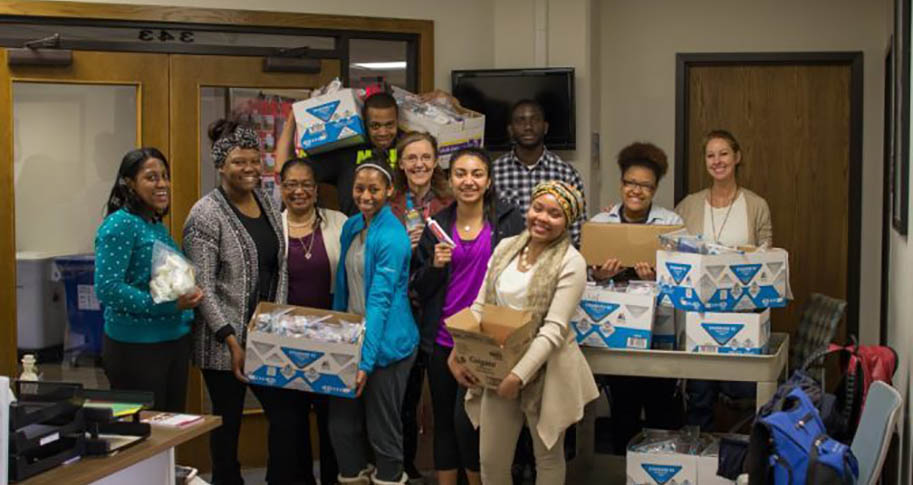 Walton College is ranked in a tie for first in the world in research productivity in information systems.
The ranking by the University of Texas at Dallas is based on a count, adjusted for publication frequency and number of authors, of publications during 2013-2015 in the top two research journals in the field of study – MIS Quarterly and Information Systems Research. The rankings listed 13 publications by Walton College researchers over that period.
"We have consistently ranked among the top five in research in information systems, and it is an honor to be again (after 2013) ranked first in the world," said Rajiv Sabherwal, department chair and the Edwin and Karlee Bradberry Chair in Information Systems.
Walton College researchers from the information systems department had three publications in MIS Quarterly during 2015 — articles authored or coauthored by Hartmut Hoehle, an assistant professor in the department, and Viswanath Venkatesh, distinguished professor and George and Boyce Billingsley Endowed Chair; one by Tracy Sykes, assistant professor; and another by Sabherwal.
"I am grateful to our faculty for their strong commitment to excellence in both research and teaching," Sabherwal said. "Their research contributions are evident not only in terms of the rate of publication but also the tremendous impact of those publications on business and research. While we have some worldwide leaders in research, we are proud that these rankings reflect publications by a number of individuals within the information systems department as well as across the Walton College. Such high rankings reflect the overall excellence of research and technology infrastructure, both within the Walton College in general and the Department of Information Systems in particular."
The University of Arkansas tied with University of Texas at Dallas for first place worldwide. Others in the top five included Georgia Tech, City University of Hong Kong, and Temple University.