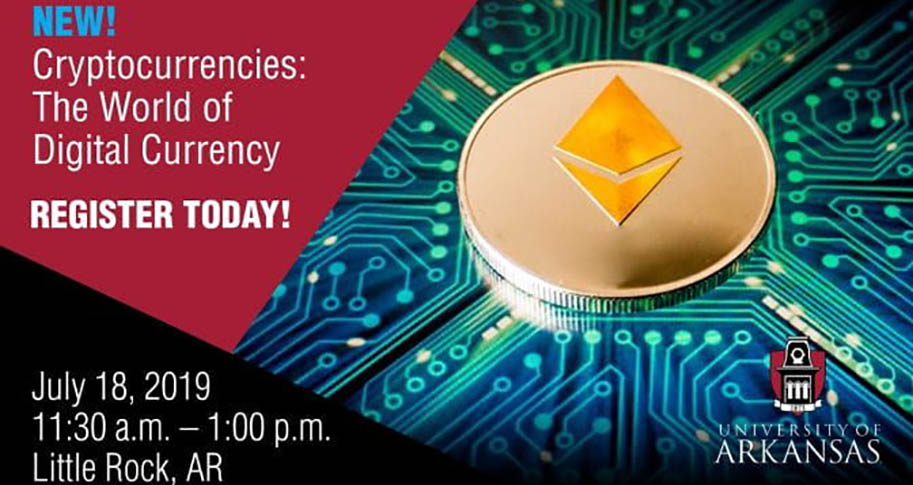 The Sam M. Walton College of Business will host Cryptocurrencies: The World of Digital Currency on July 18, 2019, at Walton College at 2nd & Main in Little Rock. This course will be a general introduction to cryptocurrencies — how they work, what role they play in societies and the various technical and regulatory challenges to adoption. Bitcoin, smart contract platforms and crypto applications being built today will be discussed.
"Participants will gain a basic understanding of how cryptocurrencies work and how they are useful or disruptive in various settings," says professor Michael Oh. "We will explore the nuts and bolts of public blockchains and develop an appreciation of the challenges mainstreaming these assets."
For additional information on Walton College Executive Education visit execed.uark.edu.
About Michael Oh: Michael Oh graduated from Harvard with a bachelor's degree in economics. He then went on to pursue an M.P.A. in international development from Harvard Kennedy's School of Government in 2003. Michael also received his M.B.A. in international finance from Massachusetts Institute of Technology. He currently works for the University of Arkansas as an adjunct professor of finance.