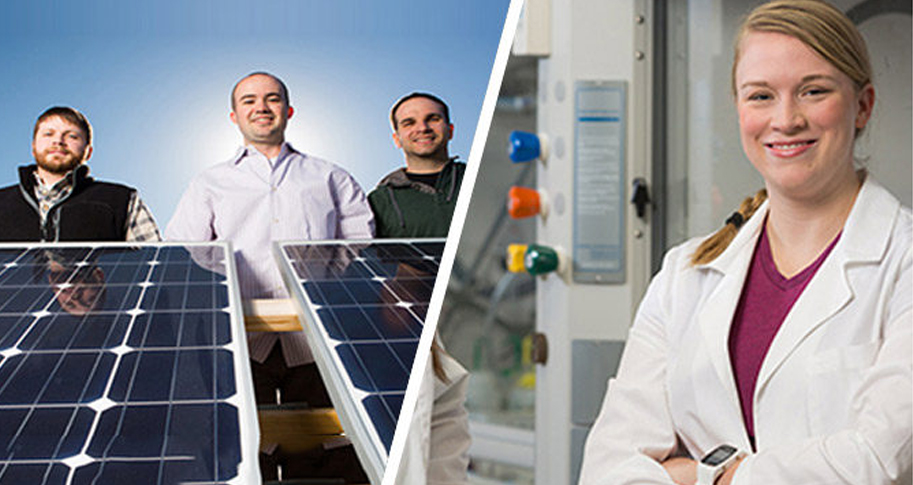 Boston Mountain Biotech and WattGlass LLC, two technology startup companies that formed in the New Venture Development class in the Sam M. Walton College of Business, have been selected for the Hello Tomorrow Top 500 Worldwide competition, to be held in October in France.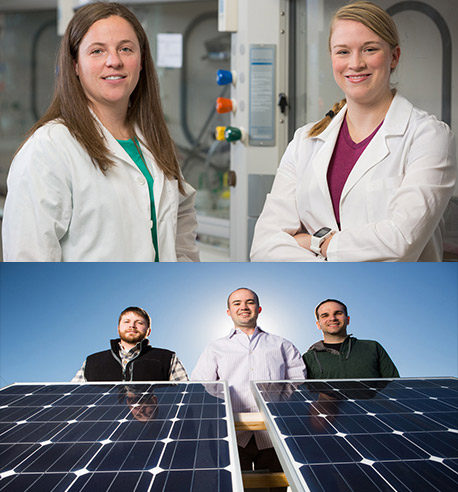 Ellen Brune, who earned a doctorate in chemical engineering with a focus in bioprocessing in 2013, founded Boston Mountain Biotech in 2011 when she was still a graduate student. The company has been awarded more than $1.25 million in research grants through the National Science Foundation and Arkansas Biosciences Institute. Boston Mountain Biotech is a Genesis technology Incubator client at the Arkansas Research and Technology Park.
Corey Thompson, an alumnus of the microelectronics-photonics graduate program at the U of A, founded WattGlass in 2014.
WattGlass has been awarded nearly $900,000 by the National Science Foundation to further develop a patent-pending coating technology that makes glass anti-reflective, self-cleaning and highly transparent. The nanoparticle-based coating will increase the efficiency of solar panels and reduce their cleaning and maintenance costs.

The Hello Tomorrow Summit will be held in Paris on Oct. 13-14.

The Hello Tomorrow Challenge is the world's biggest early-stage startup competition for science and deep technology startups. The Top 500 startups were selected by a rigorous panel of industry experts, scientists, entrepreneurs, who reviewed over 3,000 applications to select the startup projects that have the most potential for success.
Hello Tomorrow is the world's leading nonprofit to accelerate science and tech entrepreneurship. Its mission is to catalyze the intersection of top researchers, entrepreneurs, industry experts and financiers to build the next generation of companies that can really solve humanity's grand challenges. Since 2011, it has accelerated the transformation of innovative science and technologies into impactful products in the fields of data, health, agriculture, energy, environment, transportation, aeronautics and wellbeing.