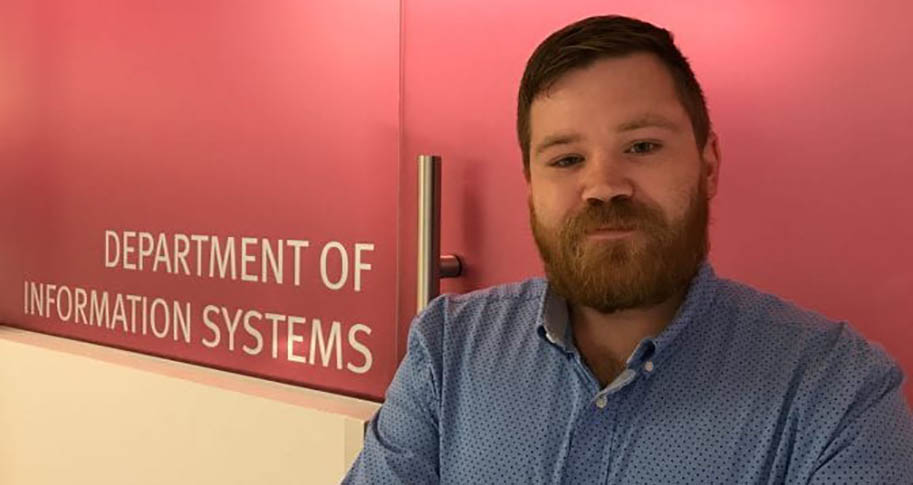 The Association for Information Systems presented Zach Steelman, assistant professor of information systems in the Sam M. Walton College of Business at the University of Arkansas, with the AIS Early Career Award at the International Conference on Information Systems on Dec. 16.
"Although early in his career, Zach Steelman has already caught the attention of his peers in information systems with his research and teaching,"said Rajiv Sabherwal, distinguished professor, Edwin & Karlee Bradberry Chair and chair of the Department of Information Systems in the Walton College. "He has done an amazing job teaching graduate courses on Blockchain, contributing to our Blockchain Hackathon, an annual conference at the university, and already published in top journals in the field in the areas of business value of information technology (IT), development and management of IT portfolios, and IT consumerization. I couldn't be more pleased that the AIS has recognized Zach with this award."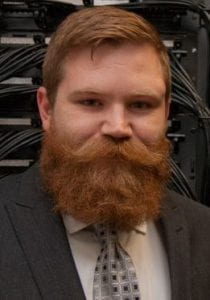 The Association for Information Systems, an international organization with about 5,000 members, recognized Steelman's contributions to the field of information systems in research, teaching and service contributions.
Steelman has authored refereed publications in prominent information system journals and conferences such as Information Systems Research, MIS Quarterly, MIS Quarterly Executive, Information Systems Journal, Communications of the Association of Information Systems, Americas Conference on Information Systems and the Hawaii International Conference on System Sciences.
His research interests include the selection, development and management of information technology portfolios for individuals, teams and organizations. He has worked with a variety of Fortune 500 organizations to examine the impact of IT infrastructure and policy changes on individuals and the organization, specifically within the context of information technology consumerization.
Steelman recently helped to organize and manage multiple Blockchain Hackathon conferences at the University of Arkansas, which have included participation from 200+ undergraduate and graduate students from a variety of disciplines, 60+ industry mentors and coaches, and faculty and staff from colleges across the university. He teaches two blockchain graduate courses and has served as an associate editor for the blockchain and FinTech tracks at the International Conference on Information Systems during 2018, 2019 and 2020. He is currently working on multiple blockchain projects and initiatives with colleagues and Ph.D. students utilizing design science, econometrics, case-studies and survey-based research.
Steelman earned his Ph.D. in information systems from the University of Arkansas.
The AIS Early Career Award was established in 2014 and recognizes individuals in the early stages of their careers. The Association for Information Systems, the leading professional association for information systems researchers, teachers and professionals, has members from more than 100 countries worldwide.