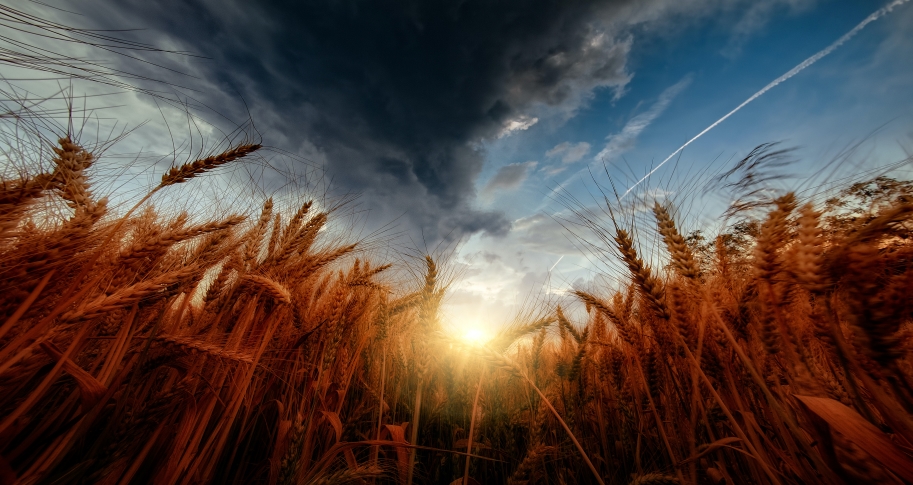 Russia's invasion of Ukraine is causing inflated food prices to soar even higher. The United Nation's Food Price Index, which was created in 1990 to track international food prices, hit its highest level ever in March. Prices rose 12.6% from February, which previously held the record.
Unfortunately, recent commodity price data from the World Bank — whose economists are concened that high food prices may spark riots in many countries— make us believe that inflation will likely worsen in coming months.
Wheat
We recently wrote about how the invasion has caused fertilizer prices to rise. Fertilizer is a key input for farming, so fertilizer price increases eventually impact everyone who buys food. Similarly, though wheat is not a key input for as many products as fertilizer, it is such a common ingredient that rising commodity prices will likely have far-reaching inflationary effects.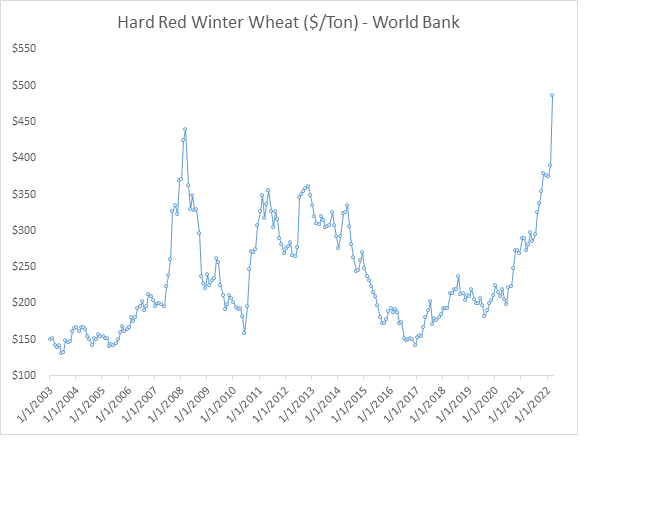 Soybeans
Ukraine and Russia are not major exporters of soybeans. Brazil is the largest exporter, followed closely by the United States, with the two countries accounting for more than 80% of global soybean exports. Nonetheless, soybeans have not been immune from the European conflict. Rising soybean prices will affect food prices both directly and indirectly.
The primary reason soybean prices have risen since the invasion is that higher crude oil prices have increased the attractiveness of renewable diesel, which is a perfect substitute for diesel derived from petroleum. As noted by the Energy Information Administration, there is a strong upward trend in the percentage of soybean oil that is used to make biodiesel products including renewable diesel. That trend is expected to continue since additional capacity is coming online.
Soybeans jumped 9% in price in March from February and soybean oil surged 23% over this same period. Apart from its use in biodiesel, soybean oil is an important edible oil, which places more pressure on the cooking oil market (see next section). Furthermore, higher soybean prices push up prices of soybean meal, an important protein source for livestock.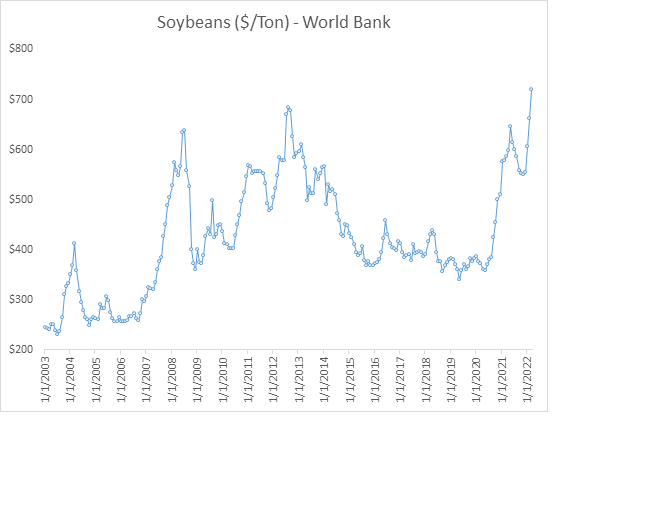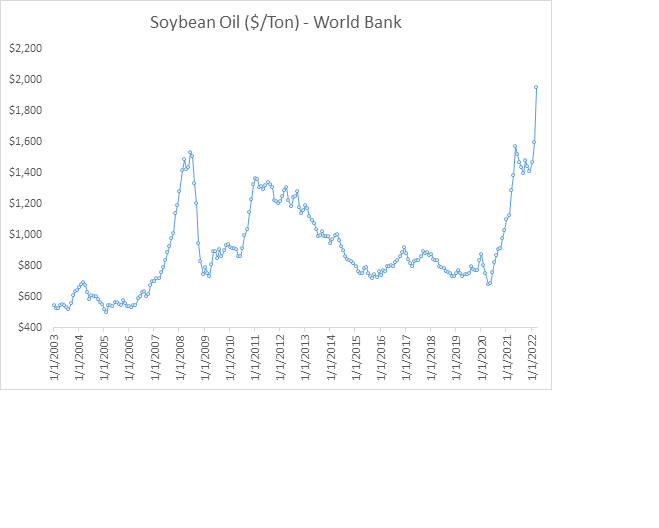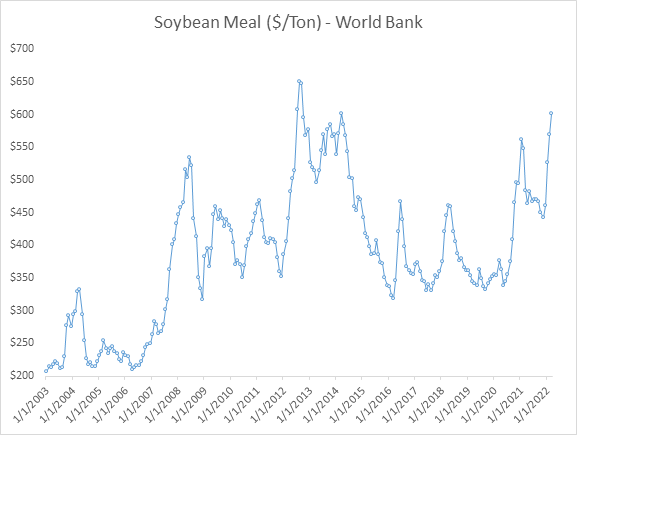 Cooking Oil
When the invasion began, some analysts predicted that it would affect sunflower oil prices and supplies since Ukraine produces 47% of the world's exports. Indeed, sunflower oil prices have risen sharply and some European grocers have begun limiting customers' purchases to try to stretch dwindling inventories.
However, the conflict has also raised prices and increased demand for other cooking oils as food manufacturers, restaurants, and home cooks seek alternatives.[2] Prices for soybean oil (discussed above), palm oil, and rapeseed oil hit record levels in March. Prices for the latter — the easiest substitute for sunflower oil — rose 24% from February and 72% year-over-year. Like wheat and soybeans, cooking oil is so ubiquitous that rising commodity prices will eventually affect prices for many foodstuffs.