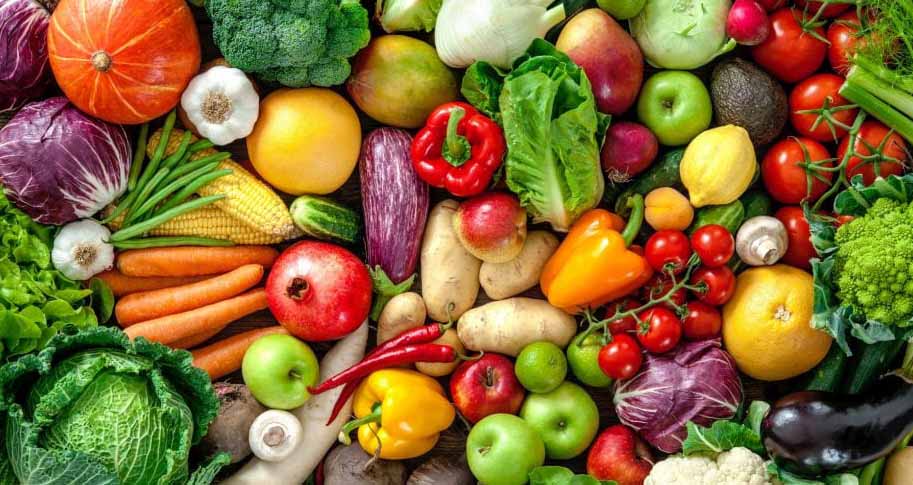 The Food Safety Modernization Act (FSMA) of 2011 marked the most comprehensive change in government oversight of food production and processing in over 70 years, shifting toward preventing foodborne illness outbreaks rather than reacting to them. It transformed the Food and Drug Administration from a regulatory agency to an enforcement agency with recall power over 75% of the U.S. food supply. It also established new standards, rules, and procedures for the growing, harvesting, packing, storing, and transportation of fruits and vegetables. But while the FSMA is a well-intentioned attempt to solve a serious problem – foodborne illnesses like salmonella and hepatitis A kill more than 3,000 Americans annually – its unintended consequences may force many small produce farms out of business. Those unintended consequences are the focus of a recent article by Donnie Williams (University of Arkansas), Ellie Falcone (University of Oklahoma), and Brian Fugate (University of Arkansas) titled "Farming Down the Drain: The Unintended Consequences of the FSMA's Produce Rule on Very Small and Small Farms."
One of the issues the authors identify is that the FSMA's compliance costs may drive some small produce farms out of business. Most large farms (over $500,000 in annual revenue) were already compliant with laws requiring the systematic identification, evaluation, and control of food safety hazards. So, 91% of the affected farms are small farms (under $500,000 in annual revenue) and very small farms (under $250,000 in annual revenue). The FDA estimates that compliance costs could reach 6.2% of annual sales for those farms. Given smaller farms' thin profit margins, these additional costs could be devastating. While the authors note that policymakers reacted to farmers' concerns by delaying the implementation deadline until January 2020 and offering an exemption for many smaller farms, the exemption's large gray area and ambiguous wording left many farmers uncertain about their status. Paradoxically, the authors note that an exempt farm's status may actually hurt its bottom line. Buyers may refuse to do business with exempt farms – or require that they meet FSMA standards despite their exemption status – in an effort to ensure food safety and shield themselves from potential lawsuits.
Williams, Falcone, and Fugate also outline potential environmental and health consequences of the FSMA. The Act requires farmers to minimize the potential for contamination from the areas around their fields by building fences, setting traps, removing vegetation, and removing compost. Complying with these requirements could negatively impact both the productivity and nutrient value of the food a farm produces, as farmers remove nutrient-rich compost, natural vegetation that attracts pollinators, and wild animals whose droppings act as natural fertilizer. If farmers then rely more heavily on approved fertilizer applications to try to keep yields up – and those fertilizers enter streams and rivers along with poisons from bait traps – the full scope of the environmental and public health issues that stem from this rule may not be apparent for years. Relatedly, the authors note that the FSMA's attempts to protect Americans' health by "cleaning up" the food supply may have the opposite effect. A 2006 study by the U.S. Department of Agriculture proposed the "hygiene hypothesis": as our environment becomes cleaner, the risk of illnesses increases due to the desensitization of immune systems and gut flora to food pathogens and allergens. So, the FSMA's well-intentioned efforts may result in a food supply chain that makes citizens more susceptible to allergens and pathogens.
The authors close their article by suggesting potential FSMA reforms. They note that process management reforms may help prevent it from becoming a "documentation act." While the FSMA's Produce Rule requires farmers to create various plans for identifying food safety risks and potential preventative measures, the FDA lacks the resources and investigators to effectively enforce the rule. So, Williams, Falcone, and Fugate suggest reducing unnecessary documentation requirements and focusing on objective evidence generated through in-field monitoring devices and laboratory sample testing. They note that innovative technologies like artificial intelligence and blockchain could help streamline food processing operations and detect potential contaminations in real time. They also suggest making more laboratories available to farmers and shortening turnaround times for testing. Finally, given the World Health Organization's finding that most foodborne illnesses result from consumers' improper handling of food at home and in markets, they recommend doing more to educate the public about food safety.
Read the full article in Business Horizons.