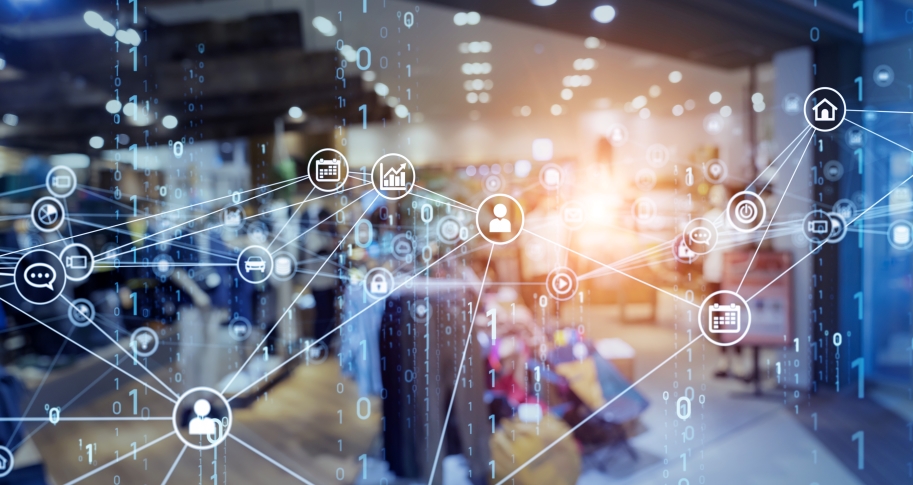 Supply chain managers, executives, researchers, and professors have often viewed efficiency (low cost) and resilience (high flexibility and agility) as mutually exclusive characteristics. That mindset informed the design of many supply chains, as managers and executives chose short-term profits over long term resilience and adaptability. Today, most supply chain executives say their supply chains were designed to cut costs.
As we continue to experience the fragility of our supply chains and try to process the lessons of the pandemic, many believe we must nudge companies to incur costs associated with improving resilience through strategies like adding inventory in key locations or contracting flexible capacity. Doing so, they contend, would give supply chains the agility and flexibility to withstand unexpected glitches. For example, the recent White House Supply Chain Report blames "our private sector and public policy approach to domestic production, which for years, prioritized efficiency and low costs over security, sustainability and resilience" for creating unacceptable supply chain risks. The report goes on to encourage executives in certain industries to rethink cost-cutting measures such as offshoring, just-in-time strategies, and minimizing slack capacity throughout their supply chains.
But old habits die hard and many firms will likely hesitate to accept the required trade-offs. It may be beneficial for executives, managers, and policymakers to rethink the common belief that low costs and resilience are always an either/or proposition. While it is true that resilience — in the form of inventory, flexible capacity, or strategic supply chain design — may cost more in the short term, we are paying the price for the fragility of our supply chains today.
There is a path forward: leveraging a balanced approach to supply chain management and policies to consider costs and resilience. Technology has come a long way since the "efficiency versus resilience" narrative was written. Firms can now use automation, visibility tools, and data analytics to improve resilience while cutting long term costs.
Automation
The pandemic led many firms to hasten their automation efforts in the name of cost efficiency. For instance, in January 2021, Walmart announced plans to expand its use of automated order picking and packing systems that will help it meet increased demand for online grocery orders while keeping costs low.
COVID-19 has also shown that automation can improve resilience. After all, robots do not have to quarantine or observe social distancing. Procter & Gamble – maker of cleaning supplies, toilet paper, and myriad household products that experienced demand spikes during the pandemic - found that strategically placing robots on its assembly lines boosted workers' productivity and facilitated social distancing. Amazon, Gap, and many others increased their use of warehouse robots to keep employees safe while they fulfilled unprecedented numbers of web orders. Once the pandemic ends, companies who added robots to accommodate social distancing will continue to reap the benefits of having many cost-efficient, resilience-friendly "workers" who do not take sick days or file workers' comp claims.
The pandemic has also helped firms cut costs and improve resilience by speeding the automation of tasks like recruiting and hiring, cyber security, and customer service.
Visibility and Analytics
Supply chain visibility tools and data analytics can also improve resilience and lower long term costs.
The pandemic has highlighted the importance of identifying potential supply chain bottlenecks before they cause problems, so it is unsurprising that a recent survey of supply chain executives found that improving visibility is their top priority.
Visibility tools like supply chain mapping, real-time data sharing, blockchain, and the internet of things provide invaluable data. Data analytics software can use that information to forecast demand, predict looming shortages, identify supply chain vulnerabilities, and give managers actionable insights on how to effectively and efficiently respond to issues.
The combination of visibility tools and data analytics software may reveal safe cost-cutting opportunities involving sourcing, inventory, or capacity. Conversely, real-time information on potential bottlenecks reduces the risk involved in otherwise difficult decisions like adding suppliers, increasing safety stock, or ramping up capacity.
During the pandemic's hoarding-heavy early days, an internet of things device Procter & Gamble had installed in many homes showed that people were actually using the extra Tide laundry detergent they purchased. They were not hoarding detergent; they were doing more laundry while under lockdown orders. That knowledge allowed P&G to forecast demand, allocate resources, and set production levels accordingly.
The Proctor & Gamble example is remarkable, but it barely scratches the surface of what is possible with modern supply chain visibility tools and analytics. In its Bentonville analytics hub, Walmart analyzes billions of lines of data, including information on recent purchases on its website and in its 10,500 retail locations, inventory in its stores and distribution centers, meteorological data, social media data, Nielsen data, gas prices, and local events. The technology helps the company optimize its supply chains while keeping costs low, informing big decisions and revealing little opportunities that might otherwise be missed. An example of this system in action can be used to illustrate the benefits. In a recent fall season, the system alerted Bentonville analysts that a popular seasonal cookie was selling well in all but two Walmart stores, where it was not selling at all. The team investigated, found that the cookies had not been put out on the shelves in those stores, and the problem was quickly rectified, assuring that the treats produced revenue for the company instead of expiring in a back room. Notably, that happened before Walmart decided to spend billions more on its visibility and analytics capabilities to address issues that arose during the pandemic. The possibilities of leveraging data to respond to and even predict issues before they occur is the future of supply chain.
Conclusion
Supply chain researchers helped write the "resilience versus efficiency" narrative decades ago. So, it seems appropriate that some are working to identify areas where low costs and resilience are not mutually exclusive. In addition to highlighting some of the technologies we have covered here, researchers have identified managerial techniques and resource pooling strategiesthat allow firms to "have their cake and eat it, too" when it comes to resilience and profitability. Hopefully others will contribute to this important body of knowledge, helping supply chain executives, managers, and policymakers make decisions that will improve resilience while boosting long term financial performance.