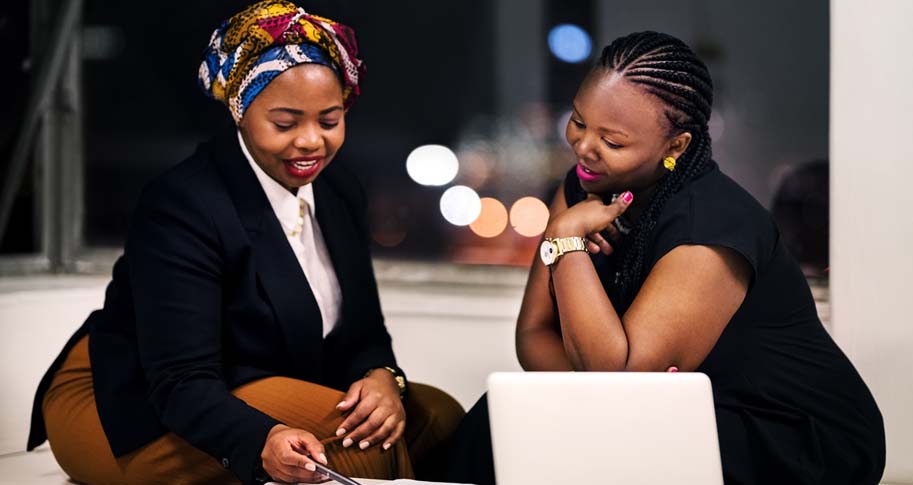 Note: This article is the second in a series on recent research conducted by Walton College students. Our first article, on Twitter's role in politics, can also be found on Walton Insights.
The continent of Africa is home to more than one billion people, more than 50 countries, more than 2,000 distinct languages, and a rapidly expanding startup ecosystem. In her Masters of Science in Economic Analytics capstone project "Determinants of Startup Investment and Startup-Investor Links in Africa," Narmine Ben Aissa examines the startup ecosystem in Africa. Ben Aissa concluded that the African ecosystem comes with certain challenges, but much more potential.
"I wanted my capstone project to be at the intersection of my passions: economics, data, and entrepreneurship," Ben Aissa said.
In her capstone, Ben Aissa identifies factors that impact the amount of money raised by startups in Africa to gain a better understanding of the investor-startup network relationship. She hopes to increase the amount of research on the African continent regarding venture capital and startup world. Prior to her capstone, Ben Aissa worked on a Central Bank Digital Currency in Africa project and in the Fintech startup world.
"Africa being a growing [and] evolving ecosystem...[captured] my interest," continued Ben Aissa.
The African startup ecosystem is growing exponentially. Cumulatively, startups in Africa raised $2.25 billion in the first four months of the year 2022, which is more than two times the amount raised by the end of April in 2021, and five times the amount raised in the same time period in 2020.
Ben Aissa stated that the African market revolves around the blue ocean strategy, where startups have less competition and no pricing pressure. Under this strategy, African ventures emerge from real societal, economic, and technological needs.
Ben Aissa used the proprietary database Africa: The Big Deal for her capstone. This database captures publicly disclosed deals or deals shared by investors or founders. This dataset only includes deals of $100,000 or more that took place in 2022 or 2021, as well as deals of $500,000 or more from 2020 and deals of one million dollars or more from 2019. The dataset contains more than 1,400 startup-investor deals and more than 1,200 investor profiles.
Her capstone project is a natural continuation of previous research she has conducted. Ben Aissa has previously written on the similarities between the entrepreneurship ecosystems of Northwest Arkansas and the North African country of Tunisia. Both ecosystems foster entrepreneurship in universities through competitions, programs, and classes and have weekly local startup events.
"I am indirectly continuing [my] quantitative research with a more qualitative on-ground approach," said Ben Aissa.
She flew to Tunisia a week after her graduation to be a delegate in the Network 20/20 Entrepreneurship Diplomacy Program to conduct research on Tunisia's economic, social, public policy, and the private sector. Ben Aissa was also recently selected as a Diversity Scholar of the NABE Foundation at the National Association for Business Economics. She will begin her career as a quantitative analyst with Asurion in Nashville.