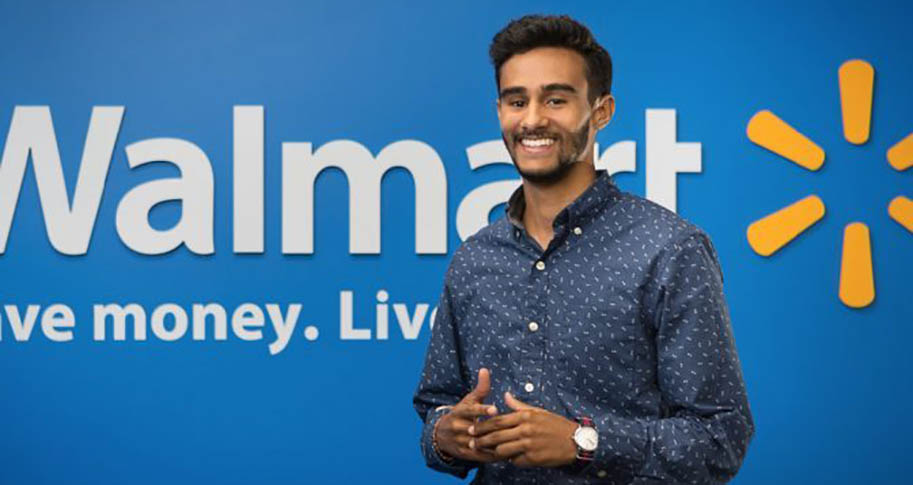 Gabriel Cullier is a recent graduate of the Sam M. Walton College of Business with a B.S.B.A in Economics and Information Systems.
When asked what most interested him about Information Systems Gabriel said, "The potential of solving problems with systems and computer engineering is endless. It seems like every other day a new technology platform comes out so just being a part of an industry that gets to keep up and be involved with perfecting the instruments is enjoyable. Information Technology is the forefront of everything these days. Why not be a part of it?"
The event that sparked his interest in an IT career? He credits his experience as a mentor in the Technology Awareness Program, coordinated by the Office of Diversity and Inclusion and the Information Systems Department. Designed to expose high school students in underrepresented groups (women and racial minorities) to the field of IT and to college life, the Technology Awareness Program also serves to recruit students to the University of Arkansas and promote their interest in IT as a degree concentration and career path.
"I was visiting the Walmart Innovations Lab in Bentonville and was exposed to a medley of technology that was being pitched to Walmart. Each unique pitch piqued my interest and introduced me to the creative world of Information Technology and Computer Engineering. That next day I changed my major."
He also said, " The Technology Awareness Program introduced me to a world of technology that I didn't know previously existed. It was a very enlightening experience that left me with tangible and intangible accomplishments that helped me prepare for college."
Gabriel currently works for Walmart Stores, Inc as an IT Rotational Analyst. He has aspirations of becoming a strategist where he can push the envelope of what technology can accomplish for business purposes in eCommerce and mobile applications.
He credits his experience as a student for preparing him for what he would encounter in the workforce, and states that his learned knowledge of database management and SQL as being most beneficial.