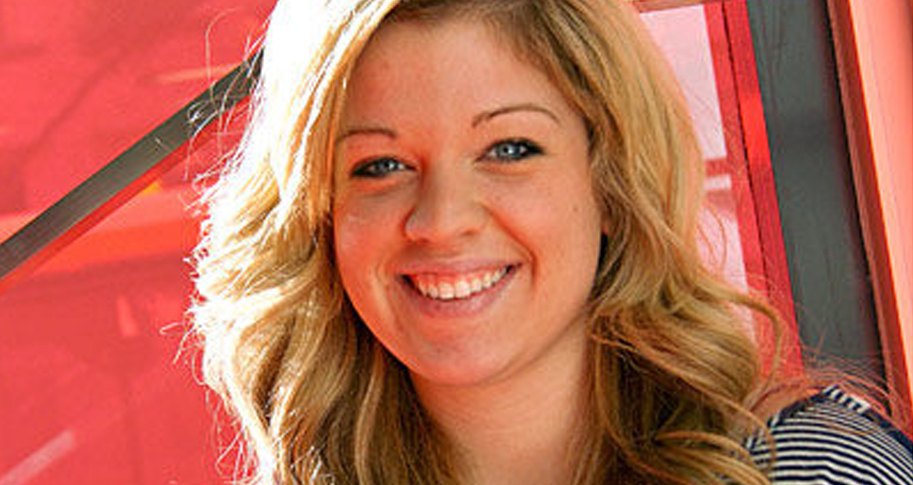 Working with older people or operating a payment-friendly restaurant affordable to all. These are two ideas Keri Stubbs is kicking around as she majors in both management and finance at Sam M. Walton College of Business.

The thought of working with those much older came to Keri while she was in high school in Cassville, Mo., when she was in Future Business Leaders of America. One project involved making Valentine's Day cards to give to members of the local senior center.
"They were so nice and so grateful," she says. "I thought it would be really cool to work with the elderly."

Fast forward to an entrepreneurship class Keri took at the University of Arkansas. There, she wrote a paper on "pay-what-you-can" restaurants where patrons decide how much their meals are worth. The idea is that those who are financially secure will more than pay the suggested price, compensating for those who can't, Keri says. Many restaurants have tried this, including Panera Bread. This experimental model, with its obvious challenges, fascinate her. "It's a risky business," she says.
As a junior, Keri still has time to figure out her career path. With a minor in marketing, her concentration in three fields can open doors to many opportunities, she says.
Keri could have attended college in her home state. But the University of Arkansas roots run deep in her household. Her parents, who are both from Arkansas, met at a Razorback ballgame. In fact, several of her family members have names engraved on the campus' Senior Walk, which lists every graduate from the institution.
"I grew up always having been a Razorback fan," she says.
Keri admits that she briefly flirted with the idea of going to school elsewhere. In hindsight, she says, it was rebellion. When that passed, she applied to the University of Arkansas. It was her only college application. "I haven't regretted it since," she says.
Growing up in Cassville, located about 60 miles northeast of Fayetteville, the University of Arkansas is a completely different world from her hometown of about 3,000, she says.
"It feels like it's a lot farther away from here," she says. "I like it."
Once at the university, she says it took her some time to find her place. Freshman Business Connections, a first-year program for business majors, helped, she says. Her participation in the program inspired her to become a Freshman Business Connections mentor, advising new students who were once in her shoes. While she says serving as a mentor to first-year students is rewarding, being a Walton College Student Ambassador, where she gives campus tours to potential students, adds a new dimension to her college volunteerism.
"Getting them before they're freshmen is always exciting," she says.
Her involvement with Students in Free Enterprise (S.I.F.E.), now Enactus, where she served on the leadership team, enlightened her to other possibilities a business degree can do. One of the S.I.F.E. projects entailed helping Mama Dean's Soul Food Kitchen restaurant with its bookkeeping along with assisting a charitable meal program.
She also participates in Leadership Walton, a program offered to business students that provides training applicable to the real world, such as business etiquette, networking and community service.
But it goes back to her professors, who provide the core knowledge she needs to be successful.
"The projects that they have in classes are applicable to the real world," she says.