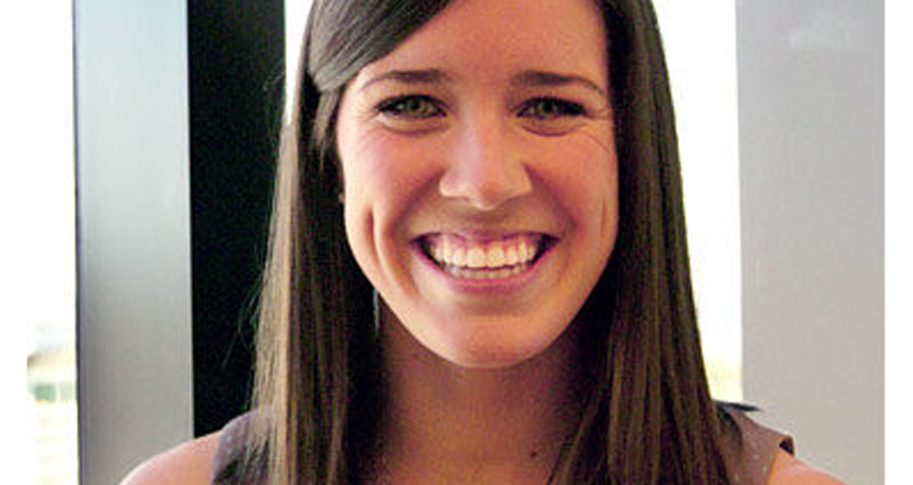 "My honors classes have really challenged me and helped me grow."
Some college students spend years figuring out their career path, but Kristen Zachary says she knew it the moment she stepped foot on the University of Arkansas campus.
"When I came to college, I always wanted to be in business," she says.
That part was easy. Narrowing it down to a major took a little self-discovery. She thought about going into accounting. After all, she had always been good with numbers. But after taking a classes in the Sam M. Walton College of Business, the lure of marketing and communications was too strong to resist.
The consumer behavior courses fascinated her. She also loved the idea of building relationships with other people and entities.
A junior majoring in marketing with a minor in communications, Kristen says she has found the right fit.
"I love people," she says. "I'm a big people person."
Kristen says when she graduates in May 2013, she hopes to work for a company or an organization where she can best use her skills. She has already had plenty of practice as an undergraduate.
The Tulsa, Okla., native is vice president of development for her sorority, Pi Beta Phi. Her duties include facilitating workshops, monitoring academics and overseeing committees, she says.
"It's been wonderful," Kristen says. "It's been a great opportunity to serve the women and serve this campus."
It also enables her to get plenty of practice in public speaking – something that is becoming easier for her.
She also is a co-leader of the Walton Honors Student Executive Board, which is in its first year. Kristen says the group is comprised of 16 honor students who work toward building alumni relations and organize social and marketing activities for the college. Her duties took her to Boston College, where she and another executive board representative visited with hopes of modeling a program similar to one there.
Her summers have been spent working at Camp War Eagle near Rogers, about 30 miles northeast of Fayetteville. This also enabled her to build relationships and develop communication skills.
Kristen also is a member of the American Marketing Association's university chapter and Gamma Beta Phi, an honor society open to students in the top 20 percent of their class.
Going to the University of Arkansas deviated from the Zachary family norm. She says family members, including her parents, attended Oklahoma State University.
"I just kind of wanted to do something different," she says. She discovered that Fayetteville is just the place for that "something different" – she's far enough away for new experiences while being close enough to home to visit on a whim.
All while finding her place in the world.
"My honors classes have really challenged me and helped me grow," she says.
Kristen values the guidance provided by her professors. She says they care about her as a person and not just a student. "That side of it has been so rewarding – with the advice they have given me," she says. "I know that they're there to answer questions. … They're available."