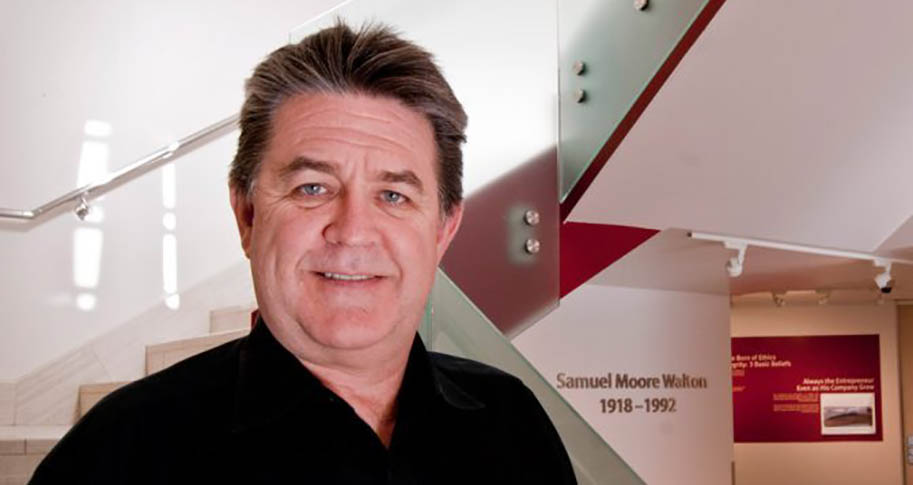 Ron Freeze's career began in the auto industry, where he oversaw assembly line equipment and made sure production rolled at a steady pace. A lot could go wrong – a conveyor belt chain could break or a tool misfire – and Ron's responsibility was to make sure that never happened.
Eventually, Ron took a maintenance engineering position at a corporation that implemented one of the first "integrated" software systems that monitored and controlled the automotive assembly lines. There was a system in each automotive assembly area (body shop, paint and final assembly) and "None of those systems talked to each other," Freeze recalls.
Integrated systems have since evolved, and accessibility has dramatically improved how corporations and institutions communicate, share and access information, saving both time and money.
Ron was able to witness this metamorphosis first hand.
After many years in the automotive industry, Ron shifted his career to higher education. In August 2015, he began teaching at the Sam M. Walton College of Business as a clinical associate professor for the Department of Information Systems.
Teaching, however, didn't begin with his academic degrees. It was a natural progression.
"It made sense to me," Ron says. "I always felt I was teaching whomever was working for me in industry."
A Denver native, Ron grew up in Independence, Missouri, and graduated from high school near Kansas City. He attended the General Motors Institute (now Kettering University) in Flint, Michigan, where he earned a bachelor's degree in electrical engineering while learning the different departmental responsibilities at General Motors Leed's plant outside of Kansas City.
He stayed with General Motors for several years, relocating to Oklahoma City where he worked as a tooling engineer, inspecting and maintaining assembly line equipment and supervising skilled tradesmen. From there, Ron left GM to move to Bloomington, Illinois, to work for Diamond-Star Motor Corp., a new joint venture between Chrysler and Mitsubishi that produced the Mitsubishi Eclipse, Eagle Talon and Plymouth Laser. Diamond-Star was progressive in its automation, and Ron was responsible for more than 50 robots that assembled automobile parts, including engines. Ron returned to Kansas City and worked for Ford Motor Co.
Both Diamond-Star and Ford maintained burgeoning integrated software systems, and Ron recognized the need for employees knowledgeable in the field. While working toward a master's degree in information systems at University of Missouri in Kansas City, a professor suggested he pursue a doctorate and consider teaching as a career. Ron decided a career change was in order.
After earning his doctorate from Arizona State University, he taught at Emporia State University in Kansas before coming to Walton, where he already knew some of the faculty and was familiar with the college's progressive enterprise resource planning (ERP) curriculum. Ron is the first at Walton to teach the beginning course for the undergraduate analytics certificate. Ron is also teaching ERP and business analytics graduate courses.
Ron says his first year has been off to a great start.
"I love the teaching part of it," he says of his new job. "I love helping students stretch their minds."
He also researches, lately focusing on mental models with respect to ERP and has investigated latent growth modeling with respect to the context of multiple sclerosis.
When he's not on campus, Ron spends time at his house on Table Rock Lake near Branson, Missouri, where he likes to boat and ski.
And it also comes back to cars. Ron says he hopes to someday finish restoring his 1964 Ford Mustang.