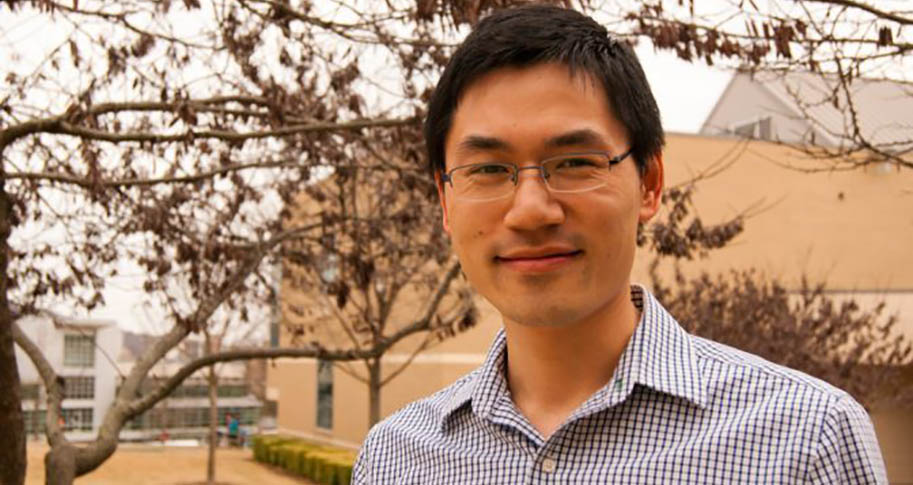 He worked as a journalist in his native China, sold ads and devised business strategies for a company as an intern in New York City.
Yet Xiao Ma knew he'd rather work with computers. He also knew where he would like to be. "Over time, I realized that maybe teaching would be the best direction for me," Ma says.
That realization took him on a journey that led him to the Sam M. Walton College of Business, where he joined the Department of Information Systems as assistant professor.
Ma grew up near Shanghai, China, and earned a bachelor's degree in advertising at Nanjing University. While still in China, he wrote for a daily newspaper before coming to the United States to pursue his master's degree in media studies at Syracuse University. He interned in New York for an Asian broadcasting company where he sold advertising and helped with its business strategy. "Before long, I applied for a Ph.D. in business because I always had a passion for computers," he says.
As he worked toward his doctorate, which he received in 2014 at the University of Wisconsin, Ma found Walton College to be a place where his research could flourish. He says he was well aware of the information systems' department's faculty – many of them big names in the field. Though Ma has his doctorate and teaches, he says he still very much considers himself a student in their presence. "To me, this program, school and department stand out because I see the most synergy between my research and the department," Ma says.
Much of Ma's research involves analyzing buying behavior on the internet, whether it be an online community or e-commerce. He says information technology design can influence consumer behavior that can prove helpful to a company – all while keeping the user's benefits in mind.
One area he is exploring is online gambling, which, if designed correctly, can benefit the economy without creating negative impacts on society, he says. For instance, how does having a big win influence the size of the next bid? Does this keep the gambler engaged longer? These are areas Ma is exploring, and these findings could be helpful to those researching virtual gaming.
Ma teaches Business Information Systems and Business Intelligence, both undergraduate courses. He says he is particularly excited with the opportunities for students at Walton to connect to the world through the different study abroad programs offered by the University of Arkansas. Naturally, he has all kinds of suggestions and advice for those heading to China.
Away from work, Ma says he likes to spend time with his wife and son, travel and read. He says he prefers the slower pace of Northwest Arkansas compared to the bustle of Los Angeles and New York City. He says he also appreciates the climate where all four seasons are distinctly different from each other. "This is the type of setting I would like to be when I try to work hard and be productive," he says.