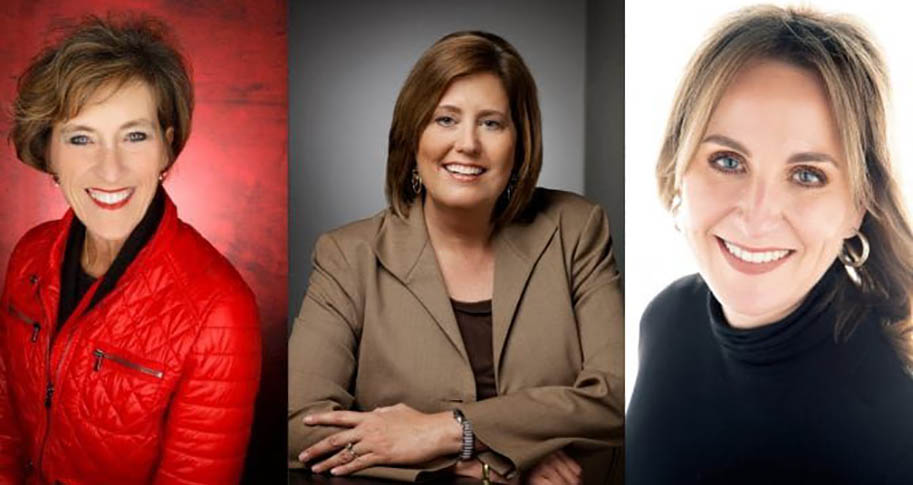 The Sam M. Walton College of Business recognized three exceptional alumni and over 90 students for outstanding achievement. Award winners were celebrated both at an in-person event and via a special awards website.
ALUMNI AWARDS
Walton College presented the following alumni awards at its 29th annual awards celebration on Thursday, April 28:


Lifetime Achievement Award – Cathy Rogers Gates; assurance partner (retired), Ernst & Young LLP; Tulsa, Oklahoma. Gates earned an M.S. in accounting from the Walton College in 1986 and had an over 31-year career with Ernst & Young until her retirement in 2017. She serves on numerous boards, including the Walton Dean's Executive Advisory Board.


Entrepreneur of the Year Award – Lisa Barrentine; president/chief executive officer, First Preston HT; Dallas, Texas. Barrentine earned a B.S.B.A. in accounting in 1986 and joined First Preston HT in 1991, where she has been instrumental in building the company's reputation as an industry innovator.


Outstanding Service Award – Shelley Simpson; chief commercial officer/executive vice president of people and human resources, J.B. Hunt Transport Services, Inc.; Lowell, Arkansas. Simpson earned a B.S.B.A. in marketing/transportation in 1994 and has been a long-time supporter of the college, including service on the Walton Dean's Executive Advisory Board.


STUDENT AWARDS
In addition to recognizing outstanding undergraduate and graduate students in each academic discipline, senior scholars and first-ranked senior scholars, Walton College presented the following individual student awards:


Outstanding Graduating Senior – Damilola Abe


Presidential Scholar Award – Megan Formwalt


Sam M. Walton College of Business Student Leadership Award – Morgan Wojciechowski


Beta Gamma Sigma Award – Ryan Perez


For a complete list of student award winners, extended alumni award-winner biographic information and video of the in-person awards recognition, please visit Walton College's awards recognition website.