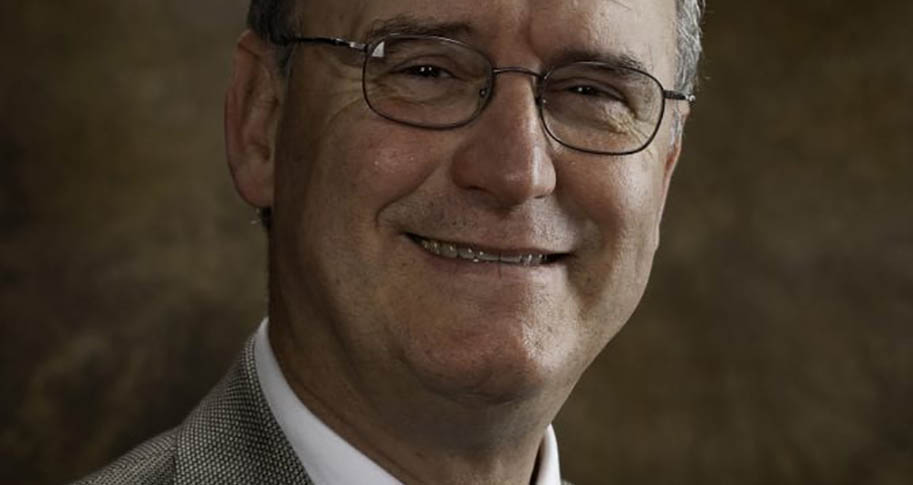 The International Center for Academic Integrity awarded Paul Cronan with the ICAI Lifetime Achievement Award for his significant contributions to academic integrity. Cronan, M.D. Matthews Endowed Professor and the director of graduate programs for the Department of Information Systems at the Sam M. Walton College of Business, was honored at the annual ICAI conference held earlier this month.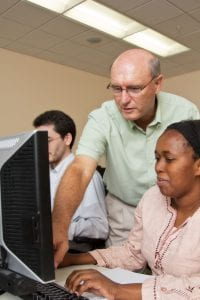 Cronan was recognized with the Lifetime Achievement Award, ICAI's highest honor, for his longtime work in creating a campus culture that values academic integrity. His research, published works, volunteer service and mentorship have initiated and fostered an ethical culture at the University of Arkansas and beyond.
"This is truly an amazing honor that is so well deserved," said Chris Bryson, executive director for the Office of Academic Initiatives and Integrity at the University of Arkansas. "Dr. Cronan's service and commitment over the past 40 years has played an instrumental role in developing the University of Arkansas' unique approach to addressing academic integrity, which has been recognized nationally and internationally over the years."
At the University of Arkansas, Cronan was instrumental in the design and implementation of the university's Academic Integrity Policy (co-chair), which includes:


An Academic Integrity and Code of Student Conduct Committee (chair and co-chair)


Faculty Senate Oversight


Academic Integrity Monitors in each college


All University Academic Integrity Board (chair)


Office of Academic Initiatives and Integrity (consultant)


Centralized approach to reporting and sanctioning


On campus, Cronan is the co-founder of the Wally Cordes Teaching and Faculty Support Center (TFSC), which focuses on teaching and learning. Academic integrity has been a point of emphasis during faculty orientation and ongoing events through the TFSC each year.
"Dr. Cronan has made a large number of impactful contributions through his service, leadership, teaching, research and program development," said Rajiv Sabherwal, distinguished professor, Edwin & Karlee Bradberry Chair, and chair of the Department of Information Systems. "One common theme across these streams is his unending and strong dedication and sustained contributions to academic integrity and ethics. Based on my own 34 years as a faculty member, I cannot think of any individual who is more deserving of the ICAI Lifetime Achievement Award."
Cronan's positive influence with academic integrity extends beyond the university through numerous publications to professional and educational journals such as the Journal of Business Ethics, Ethics & Behavior, Information Systems Education Journal, Communications of the ACM, Journal of Organizational and End User Computing, Industrial Management and Data Systems, Journal of Administrative Sciences, Issues in Information Systems and Information & Management. He has presented at several ICAI conferences as well.
Cronan earned his doctorate in information systems and quantitative analysis at Louisiana Tech University, a master's degree in economics from South Dakota State University and his bachelor's degree in computer science from the University of Southwestern Louisiana.
About ICAI: The International Center for Academic Integrity (ICAI) was founded in 1992 to combat cheating, plagiarism, and academic dishonesty in higher education. Its mission has expanded to include the cultivation of cultures of integrity in academic communities throughout the world. ICAI's core beliefs focus on six Fundamental Values of Academic Integrity: honesty, trust, fairness, respect, responsibility and courage.
About the University of Arkansas: As Arkansas' flagship institution, the U of A provides an internationally competitive education in more than 200 academic programs. Founded in 1871, the U of A contributes more than $2.2 billion to Arkansas' economy through the teaching of new knowledge and skills, entrepreneurship and job development, discovery through research and creative activity while also providing training for professional disciplines. The Carnegie Foundation classifies the U of A among the top 3% of U.S. colleges and universities with the highest level of research activity. U.S. News & World Report ranks the U of A among the top public universities in the nation. See how the U of A works to build a better world at Arkansas Research News.