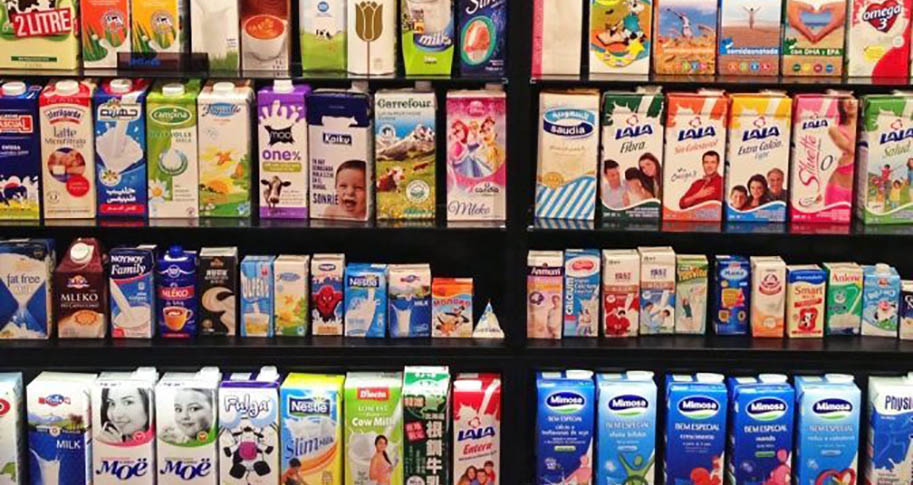 On Oct. 22-23, seven supply chain students from the Sam M. Walton College of Business traveled to Denton, Texas, to visit Tetra Pak, a global food processing and carton packaging solutions company, to learn about packaging processes.
The students are members of Walton's organizations for supply chain and logistics: Women Impacting Supply Excellence, Council of Supply Chain Management Professionals and the Transportation and Logistics Association. The group was able to see firsthand packaging processes involving raw materials. They observed large rolls of treated paper being fed into machines for coloring, processing and cutting. Once the cuts were made, stacks of paper were placed on pallets and shipped to manufacturers for product processing and packaging assembly.
Tetra Pak packaging is used for juice boxes, milk cartons, broths and many other refrigerated and non-refrigerated foods and liquids. The company also develops the machines needed to fill and seal the cartons at the customer's facilities.
In addition, to observing these processes, students learned about Tetra Pak's 80 locations around the world. They also discussed the company's demand planning and forecasting, two vital skills needed for supply chain professionals.
[iframe src="//www.youtube.com/embed/qIv2E4QtcVw"]
Tetra Pak senior executive Jim McClain, a Walton alumnus, hosted the group. Two senior leaders joined McClain to give a short presentation, answer questions during a luncheon and provide a tour of the company's quality assurance testing lab.