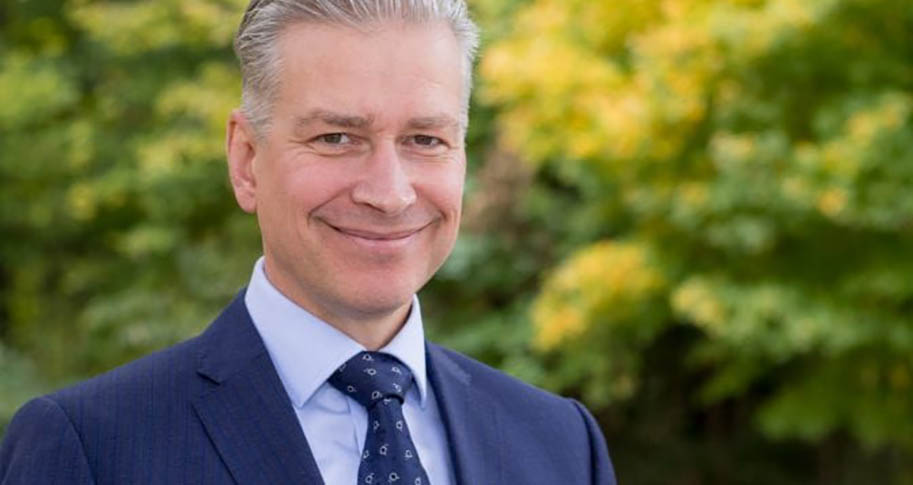 Remko van Hoek, professor of practice of supply chain management and executive director of the CSCMP Supply Chain Hall of Fame, is highlighting the work of Senator Elizabeth Dole in the logistics industry using her collections at the Robert and Elizabeth Dole Archive and Special Collections at the Dole Institute of Politics. Once completed, the research will be featured in an exhibit the Supply Chain Hall of Fame in Rogers, Ark.
Dole is the first woman to serve as the U.S. Secretary of Transportation, a role she held during Ronald Reagan's administration. She also held roles as U.S. Secretary of Labor under George H. W. Bush, U.S. Senator for the state of North Carolina and president of the American Red Cross, a national nonprofit. To recognize her significant contributions to logistics, Dole was inducted into the Council of Supply Chain Management Professionals (CSCMP) Supply Chain Hall of Fame in 2019.
Specifically van Hoek will examine Secretary Dole's 10-program plan which aimed to improve the percentage of female staff at all levels of the department. The institute's archives include letters from female staff thanking Dole for the impact the plan had on their careers. He will also research Dole's transportation safety initiatives and environmental best practices.
"I am proud that we are collaborating with the Dole Institute and that we will be collaborating on an exhibit in the CSCMP Supply Chain Hall of Fame in Rogers," said van Hoek.
"We are excited for the newly-cataloged Elizabeth Dole U.S. Secretary of Transportation Papers to be used by scholars," said Sarah D'Antonio Gard, senior archivist, Dole Institute. "It was a pleasure to finally be able to host Dr. Van Hoek for the research fellowship in February, and we look forward to seeing his research, especially the Hall of Fame exhibit."
Van Hoek is researching the archives and special collections that document Dole's tenure in the Department of Transportation. Van Hoek was awarded a research fellowship by the archives and part of the research is being used in an upcoming exhibit in the Dole Institute. Part of this exhibit will travel to the Supply Chain Hall of Fame.
The Sam M. Walton College of Business at the University of Arkansas hosts the CSCMP Supply Chain Hall of Fame as a service to the supply chain profession and to the council.
The CSCMP's mission is "to advance the supply chain profession by connecting, educating, and developing the world's supply chain management professionals throughout their careers." To support that mission, the Supply Chain Hall of Fame strives to promote the innovations and contributions of industry leaders and to inspire supply chain students and professionals.