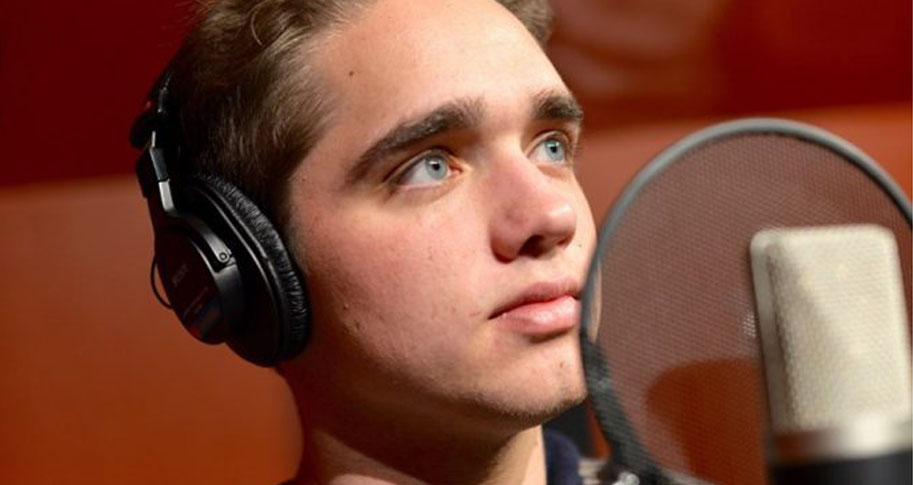 The first time Trey O'Dell performed in public was on an elementary school stage in his hometown. He was 2 years old and he sang an Elvis Presley song wearing full Elvis regalia – making him maybe the world's youngest Elvis impersonator.
The next time the University of Arkansas junior performs in public will be on national television, with his audition performance for the popular musical competition, The Voice. It's expected to air on NBC at 7 p.m. Monday, March 8 or Tuesday, March 9, although it might be held for another "Blind Auditions" episode the following week.
Whenever it airs, he won't be impersonating anyone.
"I auditioned for The Voice in Oklahoma City," he said. "I heard they had around 40,000 people audition last year, but after this audition I was invited to Los Angeles to audition for the show. I feel pretty lucky."
O'Dell has done a lot of singing since his first performance: in church and school choirs from grade school through high school, as well as in statewide talent competitions. He earned a vocal music scholarship to the U of A and sings in the honor choir, Schola Cantorum.
But he's not a music major. He's working on a bachelor's degree in supply chain management in the Sam M. Walton College of Business.
"It's a great program with great professors. I've really been learning a lot," O'Dell said. "I would love to make it in the music industry, but if that doesn't happen I want to have a degree and a career I can pursue."
Read the entire article on Arkansas Newswire