Outdoor Products and Services Certificate Program
Outdoor Products and Services Certificate
Love biking, fishing, climbing, camping or hiking? Earn an Outdoor Products and Services Micro-Certificate to gain an understanding of the business side of outdoor recreation.
Program Overview
The Outdoor Products and Services Micro-Certificate consists of nine credit hours, is open to students from all disciplines and no prerequisites are required.
The Introduction to the Outdoor Recreation Industries (SEVI 2073) class, required for the certificate, highlights the economic, cultural, health, infrastructure, diversity and ethical aspects of the products and services outdoor industries.
Students who are interested in this certificate program must connect with their academic advisor to make sure that the certificate fits within their current academic plan.
Students will select two electives, totaling six credit hours, that encompass international and/or American outdoor industries, including Study Aboard-Outdoor Industries in Europe (WCOB 330V/H), Outdoor Industry Capstone Experience (SEVI 4703), or Outdoor Industry Product Innovation Studio (SEVI 4713).
The following electives require approval from the program director or may have pre-requisites: Internship-Outdoor Industries (WCOB 310V), Social Entrepreneurship (SEVI 3673) and New Venture Development (SEVI 3933).
Outdoor Products and Services Micro-Certificate Curriculum
*Students must receive approval from the Outdoor Industries Program Director for these classes. To receive credit, the student must use an outdoor company or nonprofit as a project in the course. The program director will proactively work with course instructors to ensure the project fits within the course plan and to ensure compliance.
---
Student Outcomes
"The new micro-certificate launches students into the outdoor industry to pursue livelihoods based on their values by equipping them with knowledge about the economics of varying sectors such as biking, running, hunting, fishing, climbing, watersports, etc., foundational business skills and experiences needed to be successful."
– Scott Borden, assistant professor, Department of Strategy, Entrepreneurship & Venture Innovation
Contact
Please reach out to Matthew Myers for questions regarding the Outdoor Products and Services Certificate program.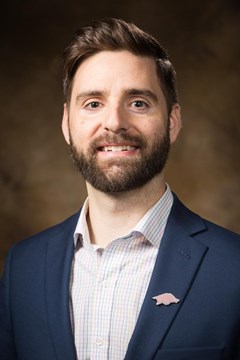 Related Degree Programs
The Innovation and Entrepreneurship Major(Bachelor's Degreee): Start your own for-profit or non-profit venture. Manage and grow small businesses or enter the workforce with an entrepreneurial mindset and skills in innovation and technology commercialization.
Two graduate degree options: The one-year Master of Science in Product Innovation will prepare students to usher new products from ideation through the commercialization phases in existing companies or in new ventures. The curriculum will cover the needs-based product design, prototype development and testing, business model development and validation, and project and product management.
The department offers a Ph.D. in Business Administration that prepares students for careers as scholars focused on problems facing businesses. The program offers areas of emphasis in entrepreneurship, nonmarket strategy, corporate social responsibility, and micro foundations of strategy and entrepreneurship.
---