Why 'The Force' Is With Economics Students
Why 'The Force' Is With Economics Students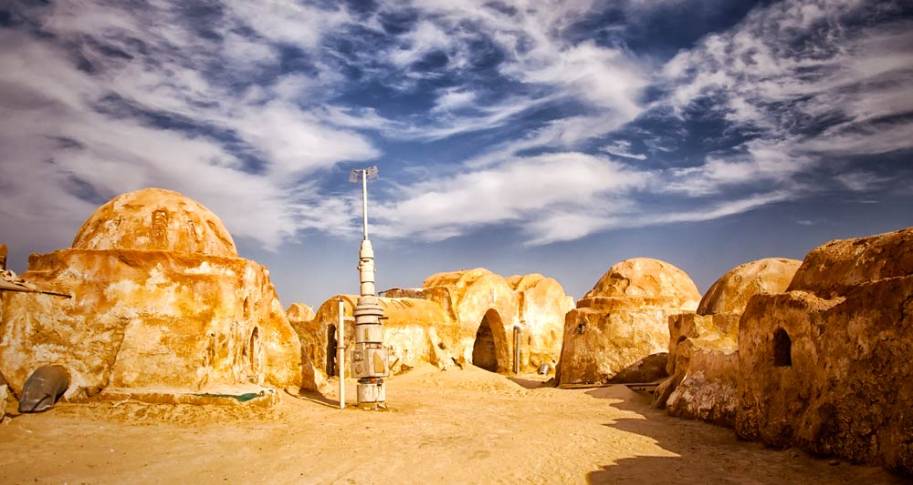 October 22, 2020
|
By Stephen Caldwell
This is part of a series of articles that examine what students learn by pursuing different undergraduate degree options at the Sam M. Walton College of Business at the University of Arkansas.
Obi-Wan Kenobi shows up in the original Star Wars movie (Episode IV: A New Hope) as "old Ben Kenobi," a mystic who explains "The Force" to a young Luke Skywalker.
"The Force is what gives a Jedi his power," he says. "It's an energy field created by all living things. It surrounds us and penetrates us. It binds the galaxy together."
That same language also can explain the concept of economics – it's the force (or the physics) of business that surrounds us, penetrates us, and binds us together.
Raja Kali, the chair of the Department of Economics at the Sam M. Walton College of Business at the University of Arkansas, likes to use the Star Wars analogy with students and prospective students who are considering economics as a major, because it makes the point that economics underlies almost every aspect of human interactions.
In that sense, economics is both a social science and a business science. The principles of the discipline help explain how people, as well as organizations such as companies, non-profits and governments, behave based on their intrinsic motivations and thought processes.
For example, economics teaches how the concepts of supply and demand apply to virtually every problem in the world. There are always two sides to an issue, whether it is in politics, law, business or any other area of life — a supply side (these are the producers) and a demand side (typically thought of as the consumers). Understanding those sides provides insights into a wide range of business-related considerations like how shoppers decide if or when to buy, how businesses view inventory and why people donate to charity.
So, while economics can often seem complicated, it typically boils down to the tradeoffs associated with supply and demand. And that's one of the things students learn when they major in economics.
What else do they learn? Here's the short version:
The grammar and vocabulary used to think through business problems.

Supply and demand are part of that vocabulary, but so are terms like budgets, income sets, production, costs of inputs, inflation and unemployment. A degree in economics equips students with the terms and how they properly fit together (that's the grammar) so they can create solutions to the challenges of business (and the rest of the world).

The theory and application of behavioral economics.

We are all human, and this part of the degree program represents a fusion of economics and psychology. By understanding the psychology of human behavior, economists learn to design mechanisms that help people make better decisions. This shapes everything from individual retirement planning to marketing campaigns for retailers.

The international aspects of economic theory.

A global perspective is important to understanding economics. Different cultures and regions of the world operate differently from each other, but suppliers and consumers around the world are more interconnected than ever. Students learn how economics apply not only in the context of the United States, but also to businesses in other parts of the world and with foreign governments like China, Russia, India, Brazil, England, Cuba or The Netherlands.

The theories and skills of economic analytics.

There's a huge demand in the marketplace for economic analysts because there is a huge demand for leaders who understand economic theory but also have big-data expertise. Students learn data science tools that help them mine data for insights used by everyone from major retailers to the CIA. The Walton College offers a minor in data analytics and also recently launched a Master of Science in Economic Analytics program.
An undergraduate degree in economics launches students into a variety of well-paying careers as consultants for major firms and managers in corporations, non-profits and the government. It's also often a starting point for students who plan to attend law school, earn an MBA or pursue higher-level economic degrees. The American Economic Association provides a helpful list of opportunities and the latest on salary expectations, and the Walton College Career Services department helps U of A students land internships and full-time jobs.
Regardless of the direction students go with a degree in economics, they take with them concepts and skills that will apply to their work and their lives. The force is with them, so to speak, and it surrounds them, penetrates them and binds them to the world. The degree doesn't come with a real lightsaber, but you still might think of them as the Jedi of the business world.