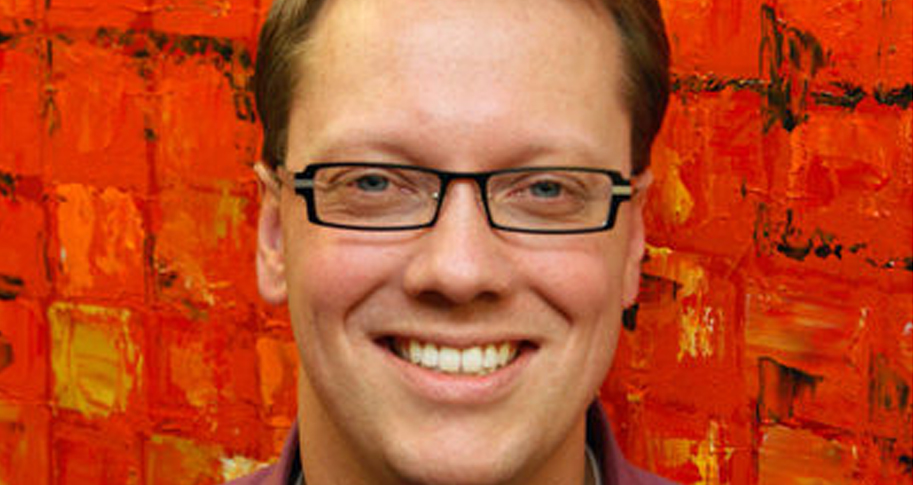 That little container of yogurt on the supermarkets' refrigerated shelves has more of a story than one would think. In fact, it's a story that Christian Hofer, associate professor in the Department of Supply Chain Management at the Sam M. Walton College of Business, likes to share for those needing a little initiation to how the supply chain works – and one many take for granted when they're shopping for groceries.
Take the plastic used to make the yogurt container, for example. Or the aluminum that was mined and processed to make its seal. And the sugar and fruit needed for flavoring. Somewhere, on a dairy farm, cows are providing the milk to make the yogurt. All can come from different parts of the globe before they converge at a factory, where the elements are combined, packaged and then shipped to distribution centers and, ultimately, grocery stores. "So, collectively, all these ingredients may travel thousands of miles," Hofer says.
"And amazingly, when you want to buy the yogurt, it's actually there, waiting for you on the shelf," he says.
But if there is just one mishap in the entire supply chain, chances are the item will never make it to the kitchen table. "And if the supply chain didn't function so smoothly and efficiently, the yogurt cup wouldn't cost 40 cents, it might cost four dollars," he says.
When Hofer sees electronic or textile products while shopping, he says he cannot help but think about how the costs of getting them there may well be higher than the products' material value.
Hence, supply chain management is not only a critical business activity, but something that also affects consumers in their everyday lives. It's a world that continues to fascinate Hofer. His research interests include topics such as lean inventory management. He says while many may think that holding inventory is something bad, having too little inventory can be equally as bad. Hofer and his co-author Cuneyt Eroglu, a former University of Arkansas professor, developed the Empirical Leanness Indicator, which enables firms to assess how lean they are compared to their competitors of comparable size within a given industry. Their paper, "Lean, Leaner, Too Lean? The Inventory-Performance Link Revisited," was a finalist for the 2011 Journal of Operations Management Best Paper award.
Hofer brings this and other related concepts into the Executive MBA classes he teaches. The students in these classes are working professionals. Many of those students have successfully implemented for their companies what they learned in class. "This not only creates immediate value for our students and their employers," Hofer says, "but it also enhances the reputation of the Walton College and the University of Arkansas."
Hofer, a native of Germany, says he is also fascinated by the "behind the scenes" competition that takes place in the corporate world, something consumers seldom see.
"We typically think of firms competing in terms of product features and prices," Hofer says. "But firms also compete by innovating and imitating other firms' supply chain practices in areas such as sourcing and manufacturing."
Hofer has studied these competitive dynamics and co-authored a paper on the subject, "The Competitive Determinants of a Firm's Environmental Management Activities: Evidence from U.S. Manufacturing Industries," which was published in the Journal of Operations Management.
When he gets a new research idea, he has a team of colleagues to brainstorm and collaborate with at the Walton College. "I think of it as our happy little bubble," he says.
One of those people in his bubble is his wife, Adriana Rossiter Hofer, an assistant professor in the Department of Supply Chain Management.
"We're so lucky to work here," Hofer says. "It sounds cheesy, but I really enjoy working and spending time with every one of my colleagues."