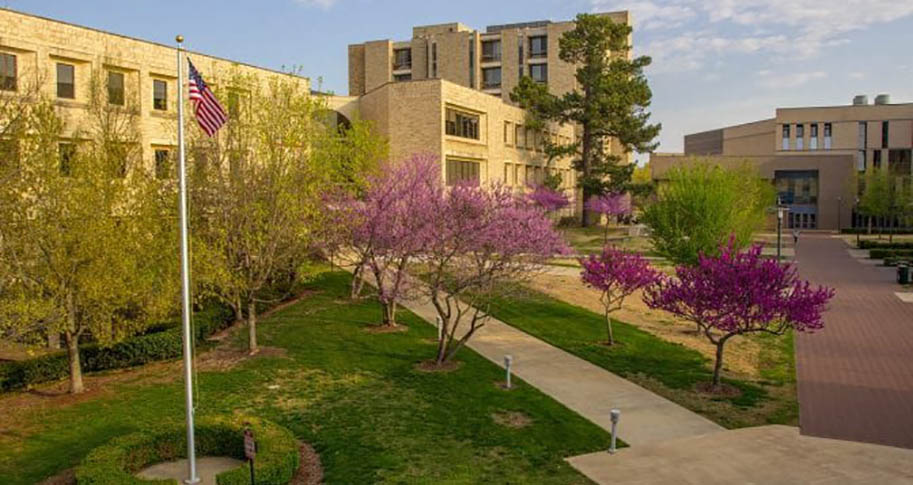 By Barbara A. Lofton and Matthew A. Waller
When injustice is exposed, especially dramatically and graphically like with the recent death of George Floyd and so many other blacks in the last few years, we are left with struggling emotions, including rightful anger. And there's often a feeling of helplessness for those who earnestly want to make a positive difference.
Perhaps, like many, you feel conviction in the quote that's typically attributed to Dietrich Bonhoeffer: "Silence in the face of evil is itself evil: God will not hold us guiltless. Not to speak is to speak. Not to act is to act."
But how do we act?
Martin Luther King, Jr., continually condemned riots as "socially destructive and self-defeating," but he understood that "a riot is the language of the unheard" and that riots don't occur out of thin air but because society fails to listen. "Certain conditions continue to exist in our society which must be condemned as vigorously as we condemn riots," he said in April 1967.
Racism is a complicated issue that's been around for thousands of years, so the weight of the challenges can feel overwhelming. Racist behavior impacts all parts of life and even more in the minority communities. We often see crimes against black Americans that go unpunished. Yet, we all play a role in accepting the overt actions of racism subjected to under-represented groups.
While there are a great many non-violent actions we can take individually, we want to focus on the role of a business college, because part of our role as leaders in the Sam M. Walton College of Business is to ensure we, as a college, are part of the solution. And, in fact, we believe institutions in general, and business colleges in particular, can and must be sustained agents of change when it comes to creating a more diverse, inclusive, and just society.
Here are four ways we believe business colleges can be part of the solution.
Accept responsibility.
You might wonder what a business college has to do with things like police brutality, racism, or protests that turn violent. The short answer is that a business college, perhaps more than any other college within a university, prepares the leaders who have the greatest influence in the work environment and on the broad culture. Business, especially in a global economy, brings together diverse groups of people with common goals. It's the biggest cultural mosaic of people on the planet.
A good place to start is by incorporating a commitment to diversity and inclusion into a college's values. The values of the Walton College are EPIC – Excellence, Professionalism, Innovation, and Collegiality. Professionalism ("We operate with integrity, humility, respect, and inclusion") and Collegiality ("We respect each individual, we value our differences, and we welcome all") have diversity and inclusion baked into their definitions. Our mission statement talks about "using a diverse, inclusive, and global perspective" in our work. Improving diversity and inclusion is one of our strategic initiatives. And we have an Office of Diversity and Inclusion.
We realize words alone won't eliminate racism, but they provide the target, and leaders within the college must reinforce their commitment to a purpose and ideas that support diversity and inclusion. In the days following the death of George Floyd, for instance, I (Matt) sent an email to our faculty and staff reminding them of our position as a college.
"The Walton College is an inclusive college that values diversity," the email said in part. "It is in the definitions of our EPIC values; it is in our mission statement; it is in our strategic initiatives. However, the events this week remind us that our Walton College community must be united against racism, not just because it is a part of our stated values, mission and strategy, but also because racism devalues human beings and impinges on justice."
Embrace Differences
Business colleges attract faculty, staff, and students from all over the world and from all sorts of backgrounds. The students sit together in classes and work together on projects, which gives them an avenue to get to know each other on a personal level, discover what they have in common, and develop an appreciation for their differences.
Business students also work with students and faculty of other colleges in interdisciplinary projects like building business plans around science-based products or services.
It's in these settings that myths and wrong assumptions are dispelled and friendships are born. Of all the reasons we look forward to the resumption of in-person classes, this just might top the list. (This was written during the pandemic of 2020.) When people who are different develop a relationship, it changes their view of the world. They learn to respect people for their differences, even if they don't always agree on everything.
For this to happen, of course, business colleges must attract and retain faculty and students from diverse pools of applicants. We especially must do a better job of drawing in and supporting students from under-represented groups. This is one reason the Walton College has increased our efforts to recruit students from central and east Arkansas, and it's why we offer a variety of summer programs like the Fleischer Scholars Program.
Set examples and expectations.
Our faculty and staff not only show the way by our example, but we also set an expectation for students. We're not just talking about the expectation to treat each other with respect and dignity, although that's certainly true. We're also talking about helping students re-imagine the expectations they might have for their academic pursuits and careers.
One role of the college is to help students find the path to a career that fits them, encourage them not to feel limited by some preconceived notion, and support them on whatever path they choose. One of our summer programs, for instance, is specifically designed to expose minority high school juniors and seniors to a variety of career options in accounting, finance and technology.
At every stage in our interactions with students, it is important that we meet them where they are, show them how to identify their strengths and correct their weaknesses, and assist them in developing a road map for success beyond college. That includes mentoring while they are in college, but also supporting and promoting mentorships and sponsorships in the corporate world that help people of color reach their full potential.
Weave the solution into teaching and research.
We're not advocating for twisting curriculum to fit any particular ideology. Still, concepts like racism, diversity, inclusion, equal pay for equal work, and other justice issues all play a role in the various disciplines involved in business education.
We give research grants, for instance, to faculty to do research on diversity and inclusion, because it allows those contributors to use their interests, skills and expertise to advance business knowledge that will lead to meaningful change when put into practice.
We also can have an impact in the classroom. One of the responses I got from the email I sent to the faculty noted our "responsibility to bring this issue up in our classes within the concepts and principles of the courses we teach. Racism adversely affects the core of our society and routs the foundation of our communities and businesses."
Business courses connect theory to application in powerful ways. Without moralizing, we can discuss the practical business value of paying people fairly, of cultivating the diversity of opinions, of building organizational cultures that respect human dignity, and of having a positive influence on our communities.
Business courses also often use case studies and guest speakers to illustrate the lessons in the curriculum. By inviting a racially diverse group of guest speakers (and more women), we help change the perception of who is qualified to hold leadership roles and reinforce an "I can do that, too" mindset in students. The same is true with case studies and other illustrations. By providing good examples of how inclusive business works, we set the standard for building inclusive businesses.
In many ways, things are better than they've ever been, but, clearly, we still have a long, long way to go. Whatever we've done in the past, we know this: It hasn't been enough. And that's why we will get up each day and recommit to making a difference or become a difference-maker in society.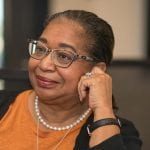 Barbara A. Lofton has served as director of the Office of Diversity and Inclusion at the Walton College for more than 20 years. She's also a senior fellow in the Office for Diversity and Inclusion at the University of Arkansas.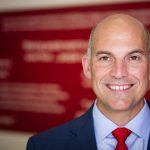 Matthew A. Waller is the dean of the Sam M. Walton College of Business at the University of Arkansas, where he also serves as the Sam M. Walton Endowed Leadership Chair and a professor of Supply Chain Management.