Helping students succeed with unparalleled support.
The student journey is a paramount focus at the Walton College, with a dedicated support team offering unwavering assistance to everyone from freshman to graduate students.
From recruitment to commencement, the college provides an abundance of resources and programs designed to pave the path for success. These include Career Connections, the Business Communication Lab, Undergraduate Programs Office, Diversity, Equity and Inclusion initiatives, and more, all aimed at helping students excel both academically and professionally.
Undergraduate Advising
The advising program for undergraduates at the Walton College is a cornerstone of the student experience, providing personalized guidance and support to help students navigate their academic journey with confidence. With a team of professional academic advisors, each student receives individualized attention to ensure they make informed decisions about course selection, degree requirements, and potential career paths. Visit the Advising Office.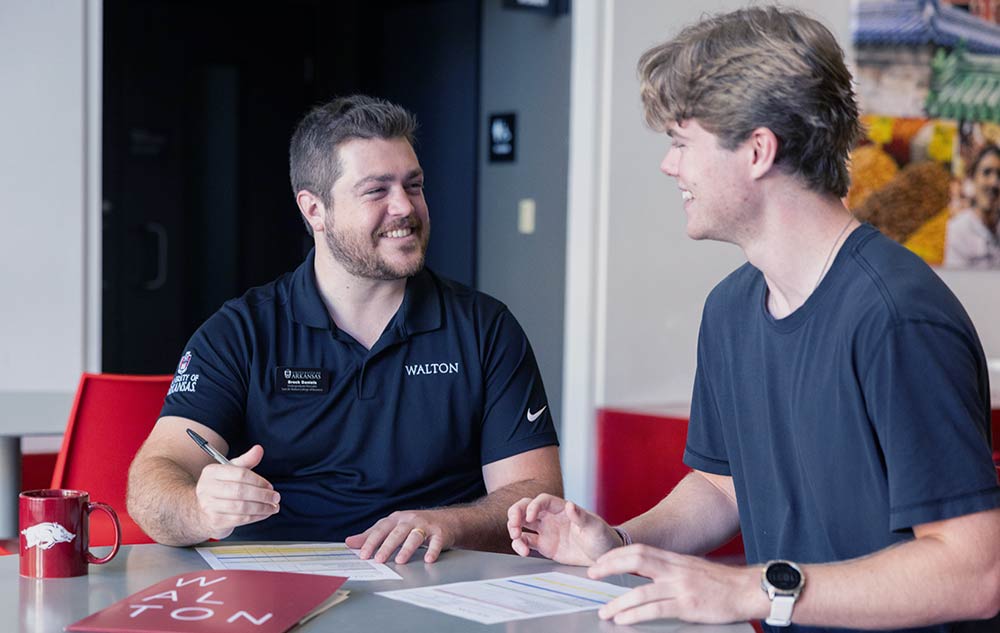 Walton Career Connections
With a dual focus on employer relations and career coaching, our dedicated Career Connections team serves as the bridge linking students to potential employers and career opportunities. From hosting career fairs every fall and spring that attract hundreds of potential employers, to offering credit-earning internship courses, Walton College is committed to providing students with diverse avenues for exploring internships and post-graduation employment options. Visit Walton Career Connections.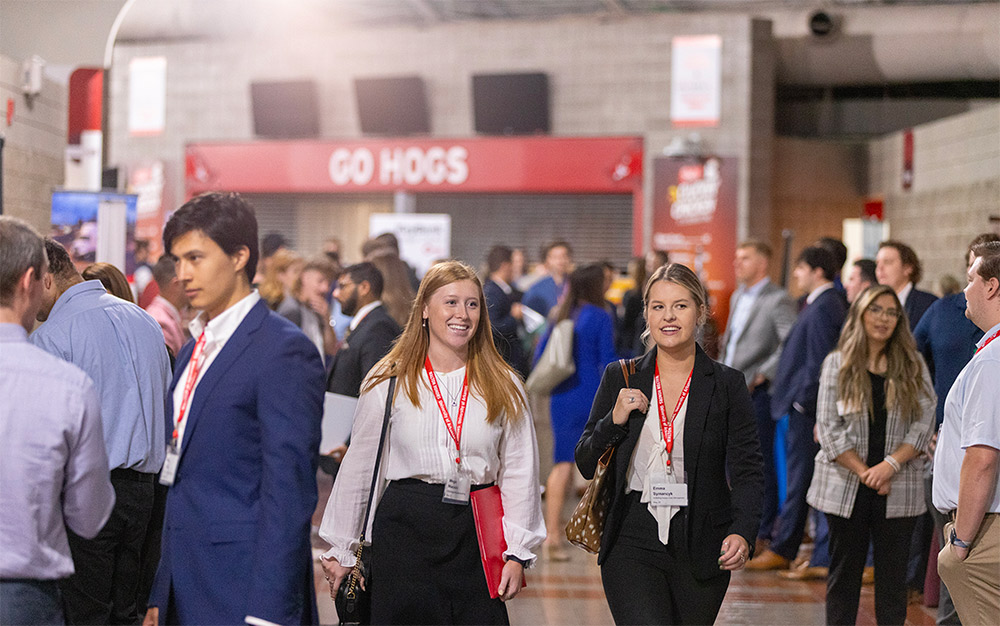 International Opportunities
Walton College Academic Advisors assist students throughout the entire study abroad process. Advisors help explore program options, determine the best time to study abroad, discuss eligibility, and assess how the credits completed during a study abroad program can apply to specific degree programs. Learn more about studying abroad.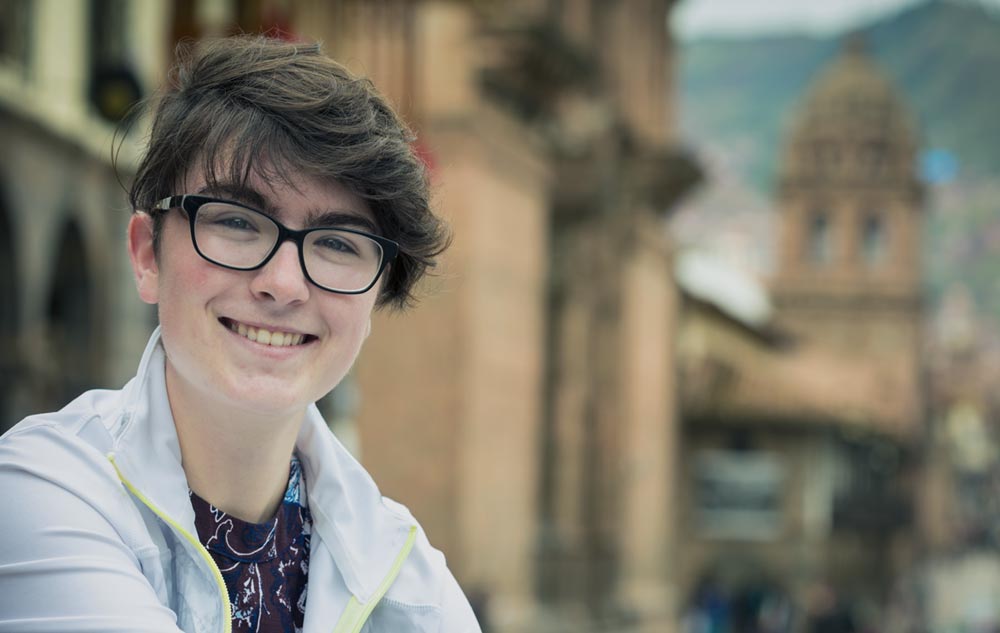 Walton Honors Program
The Walton Honors Program is tailored to students who possess a strong commitment to community service, exhibit extraordinary leadership potential, and excel academically. By maintaining small class sizes and emphasizing practical learning experiences, the honors courses at the Walton College enable these high-achieving students to thrive under the tutelage of the college's most distinguished faculty members. Walton Honors students also have dedicated academic advisors focused on honors courses and numerous opportunities to study abroad. Visit Walton Honors.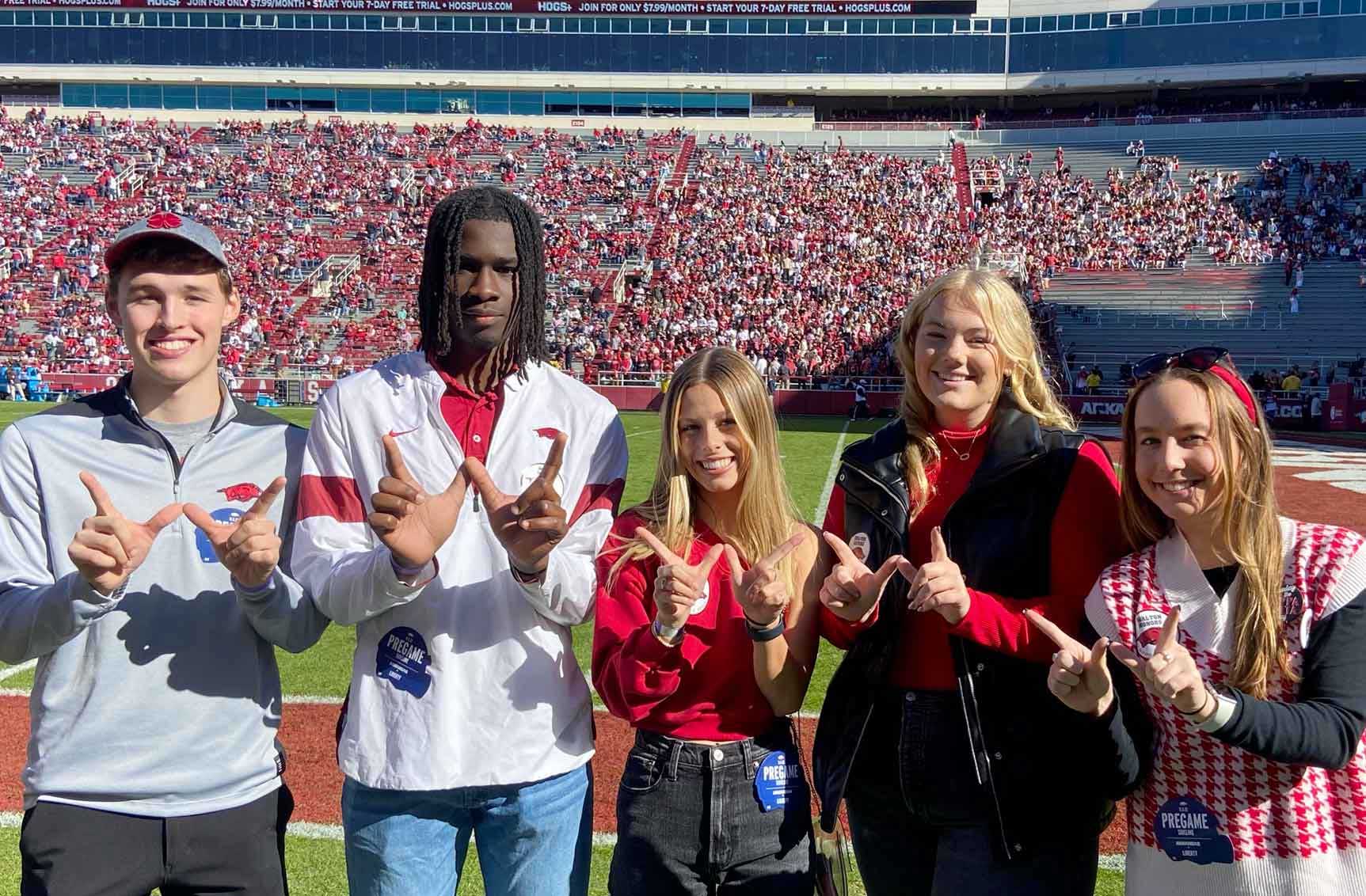 Student Experience
The Walton College is committed to providing exceptional experiential learning opportunities for all students through programs like the Fleischer Scholars Program, Leadership Walton, and Students Achieving Milestones (S.A.M.) badges. These initiatives work to enhance students' personal, academic, and professional growth by exposing them to hands-on learning experiences, career skills development, and opportunities for leadership and community engagement both inside and outside of the classroom.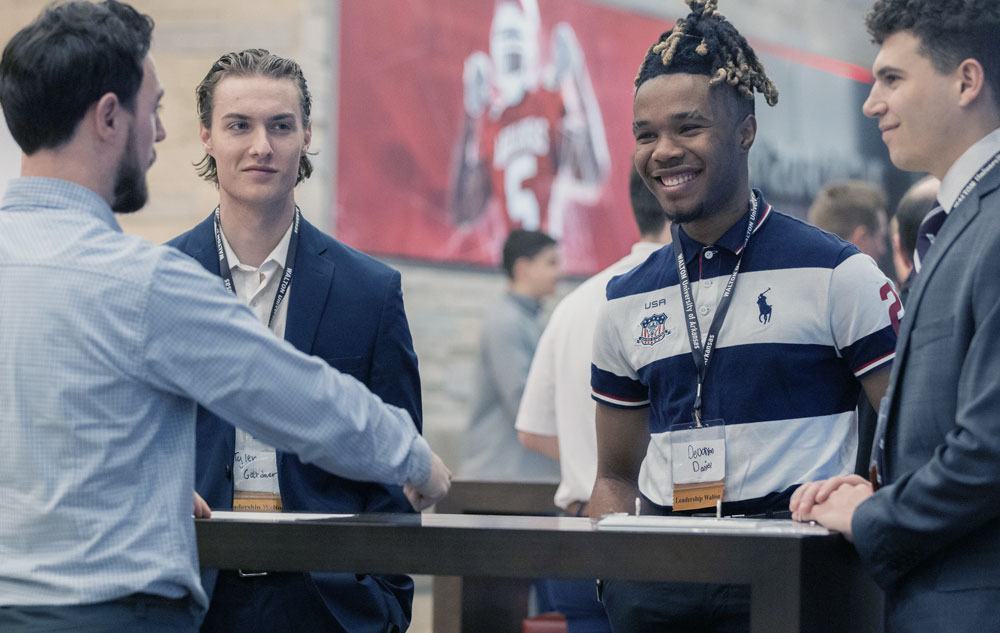 Student Organizations
The Walton College is home to 14 registered student organizations focused on various disciplines, industries, and interests within the field of business. These student-led organizations provide valuable opportunities for leadership, networking, and hands-on experience outside of the classroom. Getting involved in Walton College's business-focused registered student organizations enhances students' educational experience and better prepares them for future careers.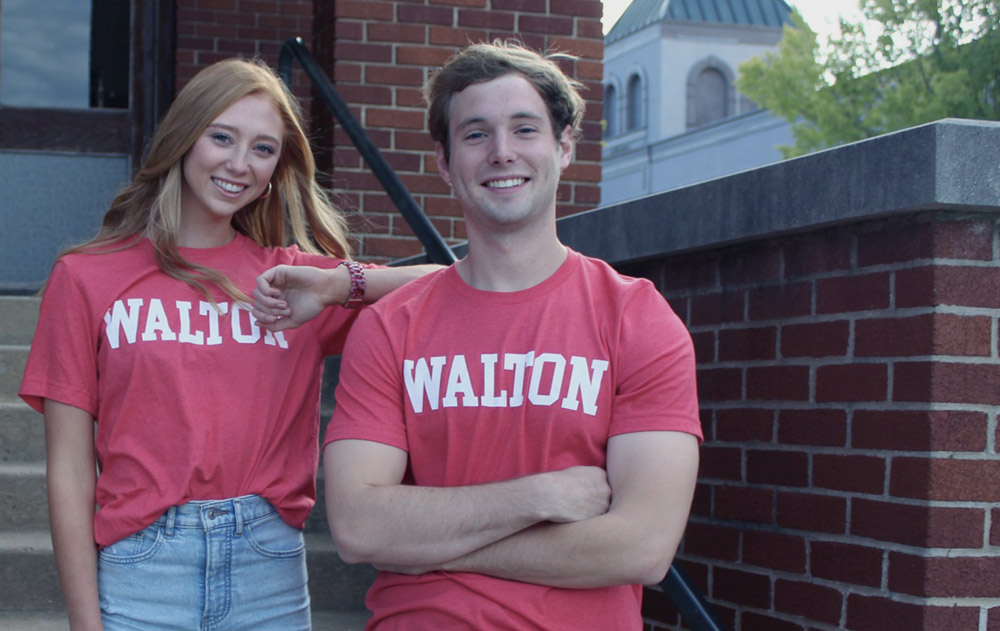 Diversity and Inclusion
The Walton College is committed to increasing students' awareness of diversity and increasing the extent to which they value its significance. The Dr. Barbara A. Lofton Office of Diversity & Inclusion was developed in 1994 to support, advocate and assist the Walton College in developing plans for diversity throughout the college. Visit the Office of Diversity and Inclusion.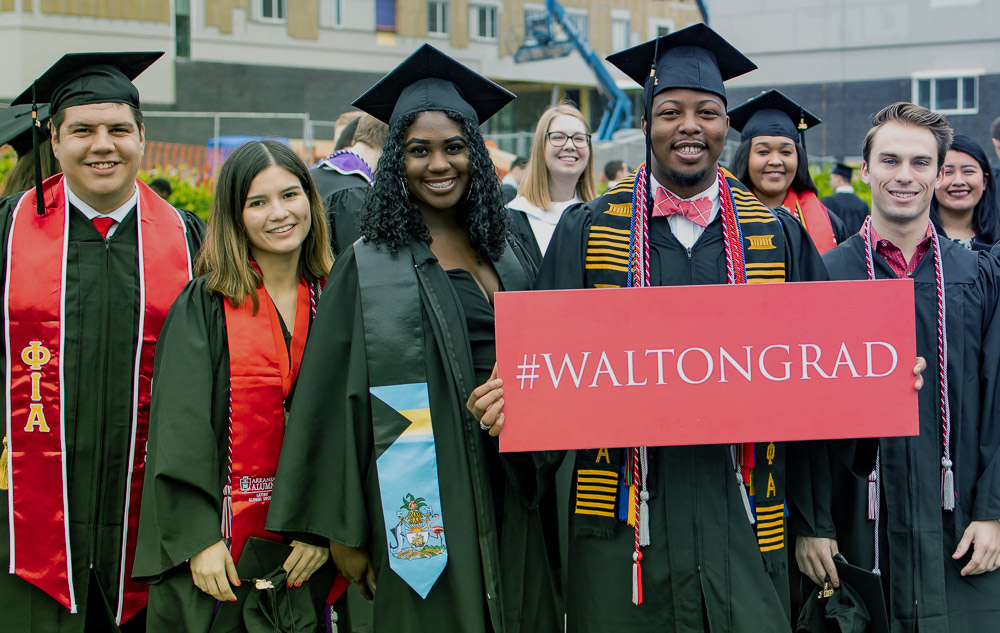 Business Communication Skills
Employers consistently rank communication as one of the most important skills for new hires. In addition to helping organize content, polish speeches, and edit presentations, tutors in the Walton Business Communication Lab will show students how to write for a business audience, revise their work, and proofread their papers. They are committed to helping students become better writers and speakers. Visit the Business Communication Lab.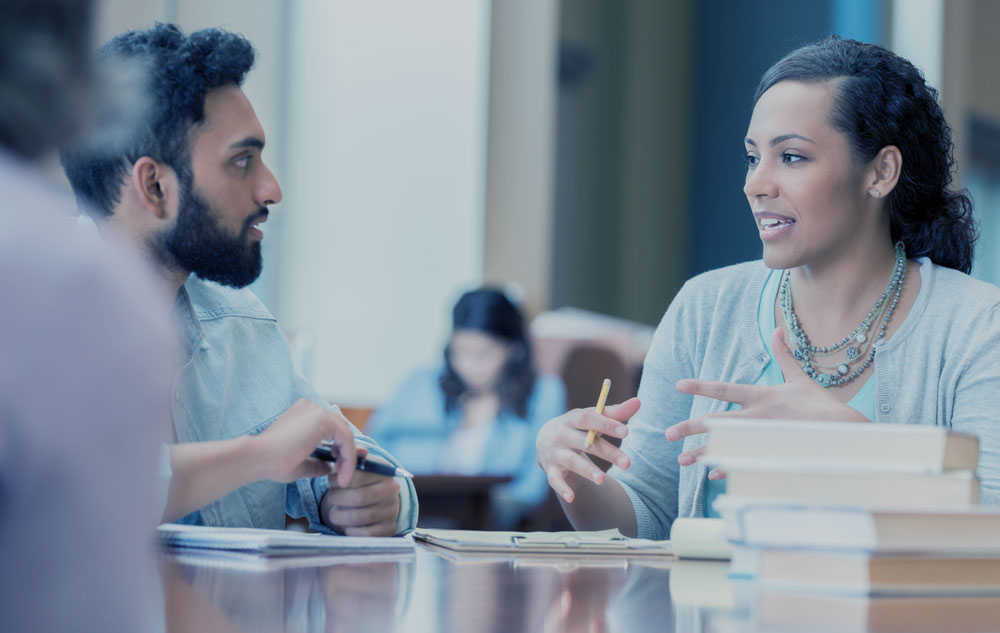 Walton Private Scholarships
Walton College is proud to offer business students the opportunity to earn private scholarships. We understand the financial obstacles that can come with pursuing higher education. That is why we offer a range of private scholarships, outside of those awarded by the university, to help alleviate financial burdens where we can. Learn about scholarships.