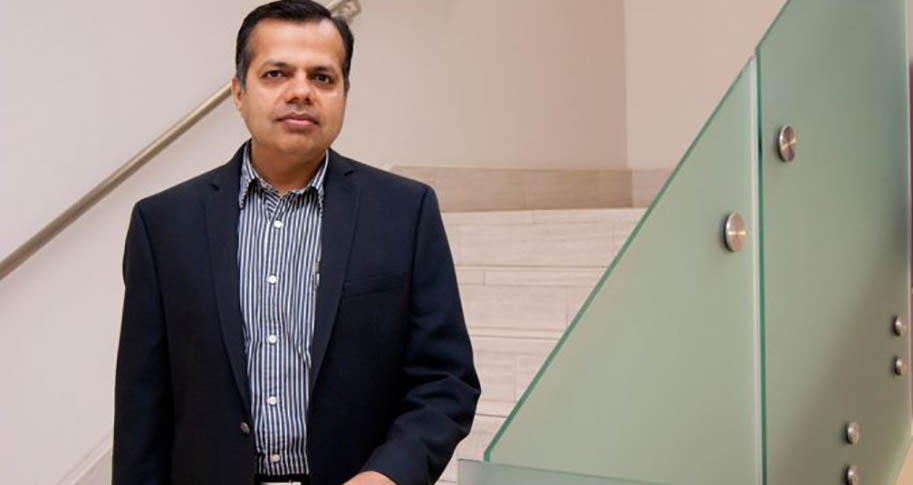 "The retail industry is in the throes of change. Unprecedented mergers, bankruptcies and store closings are affecting the entire sector," Gauri said. "Well-known retail brands are losing ground to online retailers but are fighting hard to stay competitive. Online retailers are also seeking to capture in-store revenue now."
To get a better snapshot of shoppers and their retail habits, Gauri researched Americans who shop at Walmart, Amazon and Target. Survey respondents were asked how often they shop at each retailer, whether that is online or in-store and whether they use services such as Walmart's store pickup.
The results produced some interesting insights into online shoppers with home delivery and also into Walmart in-store shoppers and their attitudes toward online shopping with home delivery and online shopping with store pickup.
Among online shoppers using home delivery, Amazon shoppers were buying there more often than those shoppers at Amazon and Target. The survey found Amazon customers shopping there more every day or more (8 percent to 5 percent each for Walmart and Target), several times a week (16 percent to 10 percent for Walmart and just 6 percent for Target), several times a month (32 percent – more than three times the 10 percent at Walmart and four times the 8 percent at Target), and about once a month (20 percent to 13 percent for Walmart and 10 percent for Target).
A large number of shoppers do not even want to try Target's online shopping, Gauri said, with 27 percent indicating they would shop online at Target "not now and not in the future."
The survey results indicated that Walmart gets a good percentage of their shoppers to visit their stores frequently and many of those shoppers are open to trying Walmart's online offerings – both with home delivery and store pickup – in the future.
The survey found 25 percent of Walmart shoppers visit "several times a week" and 36 percent shop in-store "several times a month." And 23 percent of Walmart shoppers said they had not yet used online shopping at Walmart.com with home delivery "but will in the future" and 26 percent of shoppers surveyed indicated they had not tried online Walmart shopping with store pickup but intended to in the future.
Gauri initiated the online survey of 547 individuals in December 2017. Those surveyed responded to questions about consumer behavior on a variety of topics.
U.S. retail accounts for 16 percent of U.S. GDP with just a few key retailers contributing the most, Gauri said. In order to recruit participants and execute the study, Gauri engaged Vincent McCabe, Inc., a research administrator in New York. Vincent McCabe developed the online survey and recruited a representative sample of respondents from U.S. consumers. Of the 547 respondents, 65 percent are female and 35 percent are male. All three of the retailers studied were well-represented with 89 percent, 93 percent and 70 percent indicating regular shopping at Amazon, Walmart and Target.
For additional information on the study, contact Gauri at dgauri@walton.uark.edu or at (479) 575-3903.