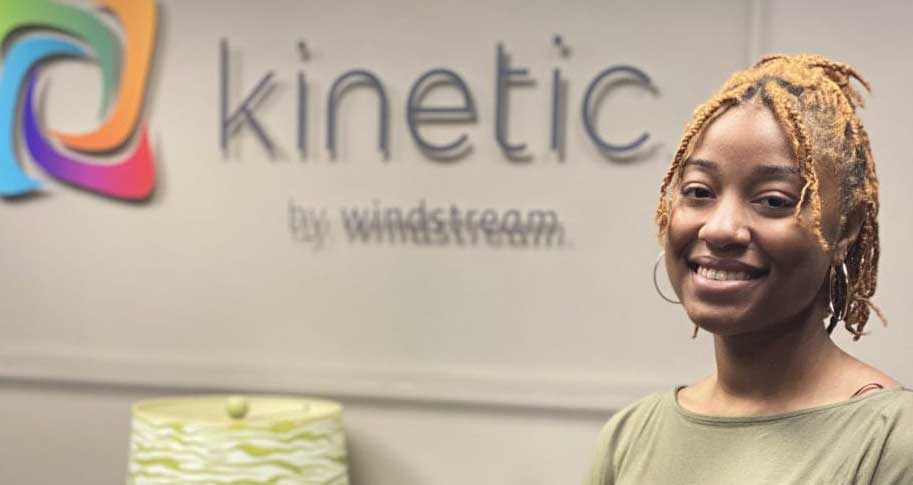 This summer, eight female University of Arkansas students are learning on the job as part of the Tjuana Byrd internship program, which is made possible by the Women's Foundation of Arkansas and several corporate sponsors. The program was created to advance women of color in Science, Technology, Engineering, Art and Math (STEAM) fields for Arkansans attending two- or four-year colleges in Arkansas.
Corporations around the state are partnering in the 10-week program. They include Acxiom, Arkansas Electric Cooperative Corporation, Arvest, Central Arkansas Water, L'Oréal, Stone Bank and Windstream.
Five undergraduates from the College of Engineering were selected for the internship program:
Sarah Balenko – chemical engineering senior
Sasha McCoy – chemical engineering senior
Basha Moncur – electrical engineering senior
Alexandria Mooney – electrical engineering
Maria Quintero-Pena – electrical engineering senior
Three undergraduates from the Sam M. Walton College of Business also received summer internships:
Neriah Carter – management senior
Rameia King – marketing junior
Alma Puga – supply chain management junior
The internship program was designed to encourage women of color to seek STEAM jobs, an area where they are typically under-represented. It also removes barriers by providing free housing, networking and professional development events and mentoring.
Basha Moncur, who is working this summer at Central Arkansas Water, said the internship has been a great introduction to the engineering workforce.
"In such a short time I've had the opportunity to work on various projects within my field of electrical engineering while simultaneously learning more about other engineering disciplines," she said.
The internship is part of the Girls of Promise® initiative created by the Women's Foundation of Arkansas. Its mission is to connect girls with women working in science, technology, engineering, art and math fields.
For more information about the summer program, visit The Women's Foundation of Arkansas' Girls of Promise site.