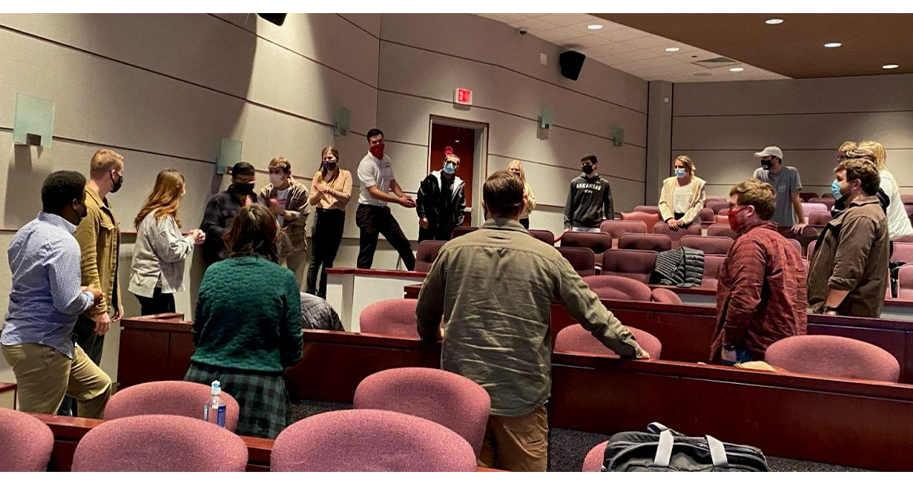 Current students Gordon Allison, Tatianna Mendoza and Samuel Skeirik share their challenges, experiences and the skills they acquired in the full-time MBA Professional Development course.
The full-time Walton MBA program's Professional Development course gives students valuable exposure and experience in a variety of business topics, including soft skills, leadership, stress management, negotiation training, diversity and inclusion, interviewing tips and more.
Offered at the beginning of the fall and spring semesters in year one of the program, full-time MBA students from the Class of 2022 recently completed their second eight-week professional development course. Gordon Allison, Tatianna Mendoza and Samuel Skeirik share their challenges, experiences and the skills they acquired in the course.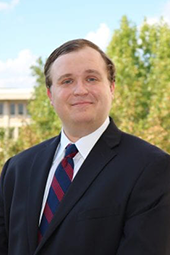 Allison holds an undergraduate degree in international and transnational studies and an M.Ed. from Westminster College in Fulton, Missouri. Allison is currently pursuing the Supply Chain Management track in the full-time MBA program.
The professional development course allowed Allison to challenge his critical thinking skills.
"Critical thinking is essential in not only business but in life as well and the constant sharpening and honing of this tool is a must in today's ever-changing world," he says. "I am always eager to learn and to build upon this foundation that has been laid with each subsequent professional development course."
Allison said a negotiation class offered during the professional development course, "taught me several skills that I had truly not considered significant or even relevant during negotiations. One must always look towards their words and the language that they use to properly build a relationship as well as negotiate."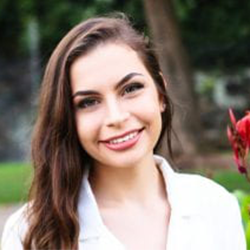 Mendoza received her undergraduate degree in management from Northeastern State University in Tahlequah, Oklahoma. Mendoza is pursuing the retail/marketing track in the MBA program and helps with social innovation initiatives in the Walton College as an MBA graduate assistant.
Attending class in a virtual setting was one of the biggest challenges Mendoza faced. Due to speaker preferences, some professional development sessions were hosted in-person while others were taught remotely. Mendoza stayed engaged during the remote professional development sessions by utilizing the chat feature to ask questions about the material and says she gained a lot from both in-person and virtual sessions.
Mendoza particularly enjoyed learning about salary negotiations. Mendoza says, "I learned that the easiest thing to negotiate during the hiring process is vacation time. I pass the knowledge I learned in this session to friends and family, and they have successfully utilized it too!"
"I also gained skills and new tactics for giving presentations," Mendoza says. "I learned how to understand the needs of the audience and to meet those needs when presenting product and services".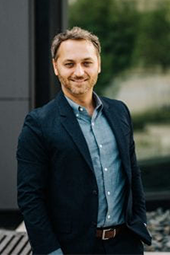 Skeirik received his undergraduate degree in communications at Milligan University in Johnson, Tennessee. He started a photography business, served as a fire fighter and provided intercultural consultancy services before joining the full-time MBA program in Fall 2020. He is currently pursuing the retail/marketing track with a focus in analytics.
Skeirik says the professional development course was a mix of more relaxed sessions and some more challenging sessions. "One of the more challenging courses I took was visual analytics with Dr. Andrew Gibson," he says. "While the sessions were fantastic, I had to learn several new skills to finish the week-long course."
Skeirik applies many of the excel skills acquired in the data visual analytics course and skills acquired from the negotiation course in his personal/professional life, and enjoyed the improv, negotiation, and data analytics sessions most.
Learn more about the full-time Walton MBA Professional Development course and follow us on social media (@WaltonMBA) for more insights into the Walton MBA programs.