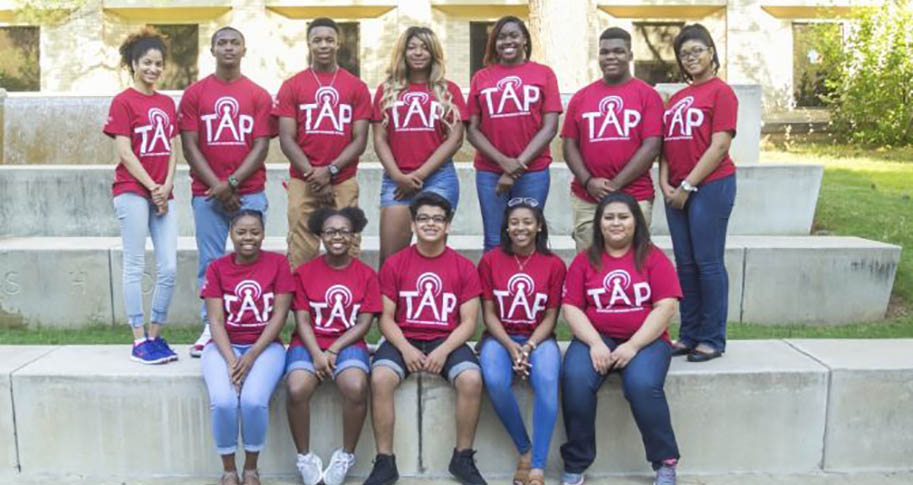 Campers also heard from professionals representing Dillard's, Acxiom, Walmart, J.B. Hunt Transport Services, Inc. and Arvest Bank regarding how those companies use technology daily. Students toured Walmart's information systems department to see professionals in action.
"These young people came here ready to learn," said Barbara Lofton, director of Diversity Programs at Walton College. "Based on their research and final presentations, each student would be a welcome addition to any occupation in the field of technology and to the university."
The camp culminated with three student teams presenting business cases, reflecting how technology could resolve common issues. The lessons learned were summed up by one camper's parent.
"It was one of the most incredible displays of coaching, mentoring and teaching that I have seen in a long time," said Denisho Coleman Sr., an alumnus of the University of Arkansas. "To see those students present subject matter in the order and depth in the short period of time afforded was very emotional to me –- in particular the SWOT analysis, which is a mainstay for how we justify corporate capital expenditures as a routine part of how we do our jobs."
To attend the camp, participants must hold a 3.0 GPA, submit three essays and be a rising high school junior or senior. The camp was made possible by the Information Technology Research Institute board members: ArcBest Technologies, Arkansas Blue Cross Blue Shield, Arkansas Department of Information Systems, Arvest Bank Group, ConocoPhillips, Dillard's, Inc., FedEx Services, Hewlett Packard, InContext Solutions, J.B. Hunt Transport Services, Movista, Phillips 66, Teradata, Tyson Foods and Walmart.