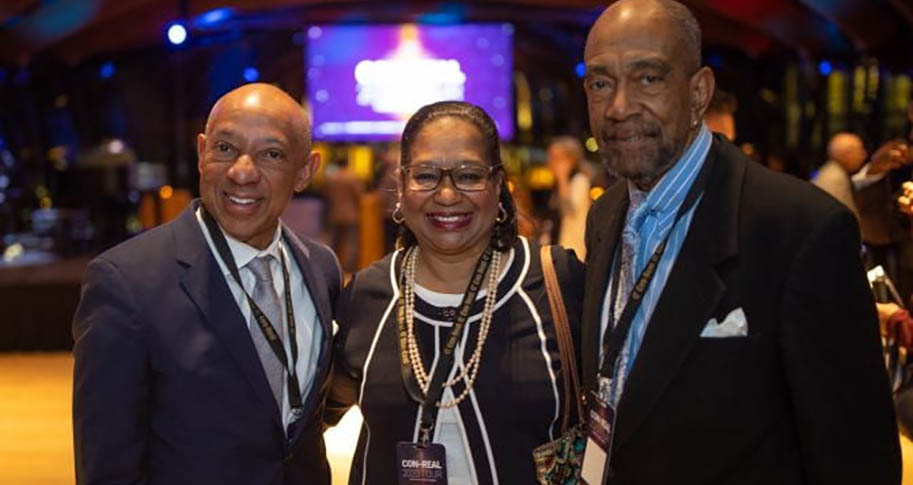 Barbara Lofton, director of the Office of Diversity and Inclusion in the Sam M. Walton College of Business at the University of Arkansas, received the Tony Walker Diversity Champion Award from the Gerald and Candace Alley Foundation Nov. 20, 2019, to acknowledge her work to support and promote diversity and inclusion in Northwest Arkansas, the U of A and Walton College.
Lofton was recognized at Crystal Bridges Museum of American Art in Bentonville during the 40th anniversary tour of Con-Real, a real estate, construction and development company in Arlington, Texas, which is touring the regions in which it serves.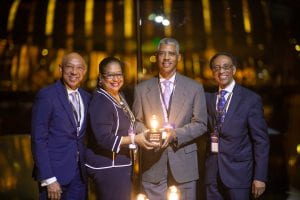 Gerald Alley, president and chief executive officer of Con-Real, presented Lofton with the award.
"I was so surprised and humbled by this recognition. I do things because it's the right thing to do," Lofton said. "If I want to leave the world better than I found it, I have to do my part."
Lofton and her team provide support services for undergraduate and graduate students at the Walton College. In addition, the office hosts summer camps for high school students to attract minorities and women to business programs. Her team also serves as advisers to several registered student organizations that promote diversity in business.
Alley is a member of the Walton College Dean's Executive Advisory Board. His brother Troy Alley Jr., executive vice president and real estate leader at Con-Real, serves on the University of Arkansas College of Engineering Advisory Council. Both are graduates of the U of A. The Alleys support several outreach programs at Walton College through the Gerald and Candace Alley Foundation and Alley Scholars, a nonprofit organization founded by Troy and his wife Unnice, which promotes and supports education through scholarships, networking events and business competitions.
Lofton has served as the director of diversity and inclusion at Walton College for 24 years. She also teaches diversity classes at Walton College. Previously, Lofton worked as an assistant professor at the University of Arkansas at Pine Bluff and Grambling State University. She received an Ed.D. in higher education from Grambling State University, M.A. from the University of Iowa and a B.S.E.D. from Jackson State University. She is a member of the American Association for Blacks in Higher Education.