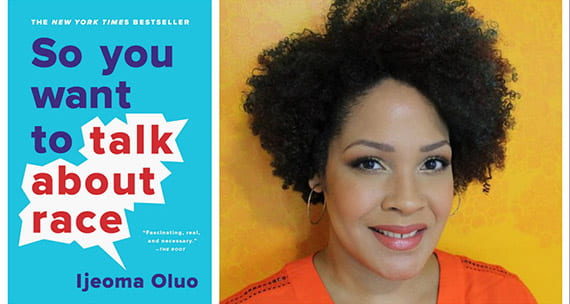 The deadline to register for the Zoom talk by New York Times bestselling author Ijeoma Oluo is Friday, Oct. 30.
Oluo, author of So You Want to Talk About Race, will speak at 6 p.m. Nov. 10 via Zoom to an audience of University of Arkansas faculty, staff and students and community members from Northwest Arkansas as part of the semester-long Let's Talk About Integrity and Race program by the Sam M. Walton College of Business.
The session will feature a live question-and-answer period. The talk is being offered by the U of A and Northwest Arkansas Council to the larger community at no cost, but attendees must register by Friday, Oct. 30. Attendance is limited and registration will be handled on a first-come basis.
To bring even more people in the state into the discussion about integrity and race, registration for Oluo's talk is also being offered to anyone from four-year or two-year colleges and universities in the University of Arkansas System.
"Let's Talk About Integrity and Race" has been organized and led by the Walton College's Office of Diversity and Inclusion and its director, Barbara Lofton, and the Business Integrity and Leadership Initiative, headed by Cindy Moehring, the initiative's founder and executive director.