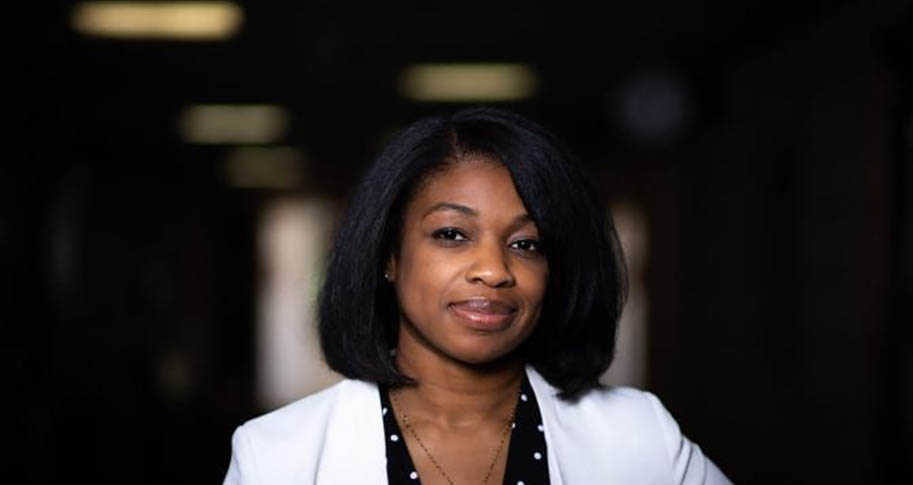 Synetra Hughes has been named managing director of the Dr. Barbara A. Lofton Office of Diversity & Inclusion at Sam M. Walton College of Business.
A Walton College alumna with a Bachelor of Science in Information Systems and Transportation and Logistics, Hughes joined the University of Arkansas in July of 2014 as a program director for the Center for Retailing Excellence. Hughes also holds a master's in business administration with a concentration in human resource development from Webster University and a doctorate in workforce development with a concentration in leadership development from the University of Arkansas.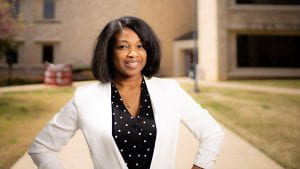 During her time in the Center for Retailing Excellence, she developed and managed student and professional development programs with a focus on analysis and consumer insights. Hughes was also responsible for collaborating with industry and faculty to develop extracurricular programs and curriculum that enhance the academic experience of students at the University of Arkansas and connecting those students to the retail and supply chain industries.
In 2017, Hughes joined Walton College's Office of Diversity & Inclusion as its first associate director since the department was launched in 1994.
"Her extensive background in retail, supply chain, consumer packaged goods and workforce development has been a huge asset for our staff, faculty and students," said Barbara Lofton, director of diversity and inclusion at Walton College. Through an initiative by Hughes and the Diversity and Inclusion Advisory Board in January of this year, the Walton College diversity office was re-named to recognize Lofton's longtime work and service.
Last fall Hughes was recognized by the Chancellor's Commission on Women as a 2020 Extraordinary Woman in the Staff Leadership Category.
"She is an extraordinary woman who leads by example, is a role model, and is an inspiration for others. She empowers those around her and makes a positive impact on women's experiences on our campus in leadership or service," said Yvette Murphy-Erby, vice chancellor of the Division for Diversity, Equity and Inclusion at the University of Arkansas.
In addition to her many career accomplishments, Hughes educates people of all ages and backgrounds on all things regarding diversity, equity and inclusion and bridges the gap between our students and the business world. She serves as an adviser and mentor. This is reflected in the testimonials from former graduates.
"She takes the students' success very personally," said Sharnell Coleman, assistant category development manager at Energizer and former mentee. "While that could be detrimental to someone in her role, she has an amazing sense of restraint and balance that allows this to work in her favor. She is very dedicated to diversity, equity and inclusion and exudes a strong sense of responsibility to the students, staff and faculty."
In her new role, Hughes will oversee the execution of recruitment strategies with the Division of Diversity, Equity, and Inclusion, Walton Undergraduate Programs and the Office of Student Success. Hughes will also continue to function as an advocate for student support across campus and at Walton College while supervising support staff for the Dr. Barbara A. Lofton Office of Diversity & Inclusion.
Hughes serves as the president of the Black Alumni Society and is a member of the Arkansas Soul board of directors, the Arts Live Theatre board and Alpha Kappa Alpha Sorority. Her on-campus involvement includes serving on the Walton Scholarship Review Committee, vice-chair of the Black Employee Impact Group, Fall Lecture Series Committee for the African and African American Studies Program, adviser for Sisters Advocating Stronger Sisterhood, and co-adviser to the National Association of Black Accountants, Black Students Association and the Black Alumni Society Scholars registered student organizations.