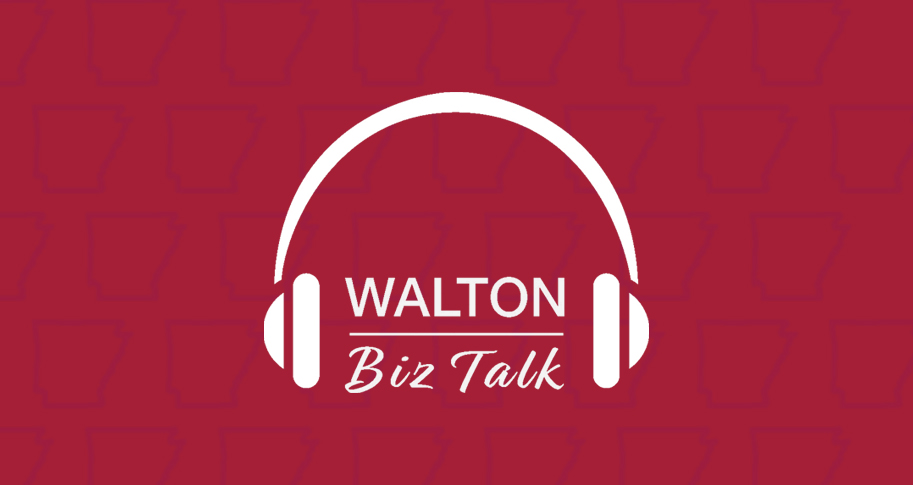 Over the past few years, we've been forced to confront the idea of adaptability. A radical shift in circumstances has left many of us needing to evolve in order to adapt. Much like Darwin's finches, many of us have had to develop new wings, try on new beaks and find new niches. As painful and tiring as this process was, our learning to adapt will retain its value long after COVID-19's shockwaves have dissipated.

But what does it look like to adapt in business? This is the question we've explored throughout the past season of Walton Biz Talk, and our variously talented guests have imparted some key insights.
Adapting can mean aiming for depth instead of breadth. How do you redefine yourself in the face of a crisis that dismantles your defining feature? Megan Hull, a student advisor at the Study Abroad Office, continues to face this challenge in the wake of COVID-19's effect on international travel.

In response to the limitations on travel, Hull explains that part of their strategy for adaptation involves setting the expectation for students that "this is not the time to get ten stamps on your passport. This is a time to really go to a location and have a really place-based experience and get to know your favorite barista and get to know your neighborhood and get to know your country on a more meaningful level."

Rather than travelling to many places, adapting can mean cultivating an intimate knowledge of a specific place and becoming more aware of your relationship to that specific place.

Adapting can mean responding empathetically. Luke Vammen, a Sales Director at Microsoft, explains that the defining feature of Microsoft's response to COVID-19 has been empathy. Vammen said, "Everybody's living in a little bit of a different world themselves, right? And being able to put yourselves in other shoes and see through the eyes of others is really important."

Vammen illustrates the unevenness of COVID-19's impact by describing how it has affected parents, now working from home without childcare, versus a young, single adult "who hasn't seen another person in three months." Microsoft acknowledges that the pandemic has affected people uniquely, and part of their response been an attempt to account for that unevenness. Vammen says that Microsoft's guiding question has been, "How do we have empathy and create an environment where everybody can make sure that they're doing well themselves?" In addition to adopting a hybrid work model more permanently, Microsoft has implemented wellness days and stipends for exercise equipment to help employees sustain their mental health and avoid burnout.

Microsoft was able to respond to this crisis with such empathy because "empathy is at the core" of how Satya Nadella leads the company. Vammen explains, "It's at the core of everything that we do from our working with people, but also to how we're how we're building technology."

Empathy has underscored how Microsoft has adapted to providing value for their customers and how attentive they are to ensuring the accessibility of their technology. Vammen describes one of Microsoft's new PowerPoint features, which will rate the accessibility of your presentations so you can make your work more approachable to greater numbers of people – a technology expressly informed by empathy.

Microsoft has even incorporated empathy exercises into their training. Before the COVID-19 pandemic began, Microsoft implemented Brené Brown's "Dare to Lead" program across their U.S. Sales Organization. According to Vammen, the program's focus on "leading with vulnerability" helps employees respond empathetically on an individual level and equips them to handle the emotionally charged situations that their coworkers may be facing. "This is an emotional time. We're living with a lot of social and political unrest. These are really tough, emotional, vulnerable conversations that can't be avoided anymore," Vammen said.

Maintaining empathy throughout a crisis can help people grow, thrive and adapt despite the challenges.

Adapting can mean meeting challenges with creativity. When asked to elaborate on adaptability in her personal and professional life, Dr. Stephanie Thomas, an Associate Professor of Practice of Supply Chain Management, cited an industry professional who said, "Write your future in pencil, not Sharpie." Writing your dreams and goals in ink can make them limited and rigid – unable to respond to changes in circumstance.

Thomas has expanded her understanding of this quote to her work with supply chain, especially as COVID-19 has negatively affected the visibility of the supply chain. She explains that supply chain has been "the unsung hero of business until COVID." She said, "Anytime you go to the store and you pull something off the shelf, and they have what you want, that's because the supply chain worked." When the supply chain works, it's virtually invisible, but now that COVID has shifted circumstances, Thomas said, "We're seeing holes and cracks."

Thomas recommends people working with the supply chain find creative ways to address these changes in supply and demand: "What I think a lot of companies are doing...is trying to encourage consumers to buy in ways to kind of minimize that pain." After companies have sold through certain inventories, they can shift the attention of the consumer to different inventories. This creative marketing approach can help companies sustain themselves as they continue to feel COVID-19's "ripple effect."

After surveying the landscape of innovations, technologies, and initiatives that could affect the future of supply chain, Thomas concludes that, "I actually think right now is a pretty interesting time to be entering supply chain related careers, because it's kind of like we've had to throw the rulebook out the window, and we're going to be rewriting the rulebook moving forward." Supply chain practices will have to shift in response to things like automated vehicles, the push for sustainability, 3D printing and drone delivery.

In the end, Thomas describes supply chain as relying heavily on complex problem-solving: "It's putting together puzzle pieces, but you don't always know what the picture of the puzzle is going to be. And you could put the puzzle pieces together in a completely different way than I do. That doesn't mean either one of us is right or wrong. It's just that there's that much opportunity for coming at things with creative ideas and creative ways of doing things."

When you write the future in pencil, you have permission to be creative and to respond creatively.

Adaptability comes in endless shapes and sizes. While you may hear "adapt" and instantaneously think something about toughness or survival, what we've come to learn throughout this season of Biz Talk is that different people need different variations of adaptability. Even though observing how others adapt may be inspiring and useful, what successful adaptation looks like for one company may not work for another one. Getting to know yourself, your role, your company and your industry will likely reveal the most productive ways you can adapt to the changes in your own environment; it might involve elements of intimacy, empathy or creativity – maybe even something wild and new.