Honors Lounge
Home away from home ... for Honors students.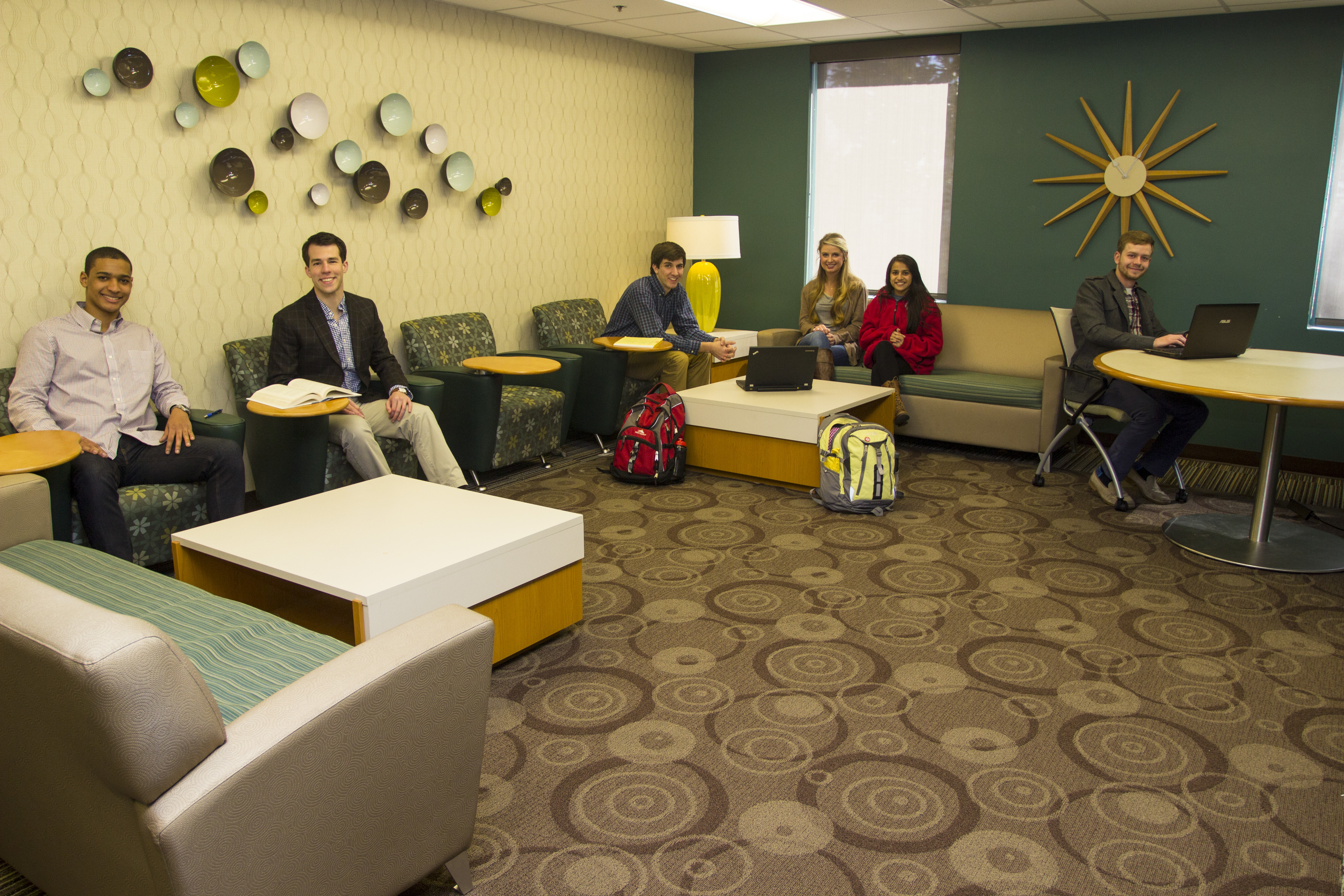 Thanks to a generous gift from Bill and LeAnn Underwood, the Honors Lounge was built in 1999 and was completely renovated in the summer of 2011. The lounge features a spacious area for taking a break between classes with comfortable couches, a television, and several computers for student use.
The Honors Lounge has two study rooms which are ideal for group projects or individual study sessions. One of the two study rooms features a media system by Steelcase which allows students to collaborate on projects by sharing a large flat screen between up to four laptop computers.
The Underwood Honors Lounge serves as a home away from home during the week for Walton Honors students. Access to the lounge is limited to students who are in good standing with the Walton Honors Program through an ID card access system. The Bill and LeAnn Underwood Family Honors Lounge is one of the many useful resources provided exclusively for students of the Walton Honors Program.