Business and Industry
Business and Industry Partners are absolutely essential to the success of Enterprise Systems and on academic fronts including student success, curriculum, and research. World-class Enterprise Curricula produces globally competitive students and gives them competitive advantages for initial placement and for long-term successful professional careers.
Our Partners
Enterprise Systems collaborates with industry to put students first. This includes speakers for classes, internships, supporting student organizations, field trips, and other student activities and job placement upon graduation. Both students and faculty benefit greatly in terms of learning. Enterprise Systems provides learning opportunities that otherwise would not be possible.
Collaborating with business and industry is essential for conducting Enterprise Systems research. A number of faculty and doctoral students are leading Enterprise Systems research. The research focus areas include enterprise systems implementation, change management, decision-making and intervention for attitude change and skill development. An ERP simulation game is being used with Industry representatives to conduct research in these areas.

J.B. Hunt collaborates with the University of Arkansas through the Career Development Center and the annual Blockchain hackathon. The J.B. Hunt Innovation Center works directly with Walton College and its students, finding innovative solutions to challenging logistical problems.

Beginning in our very own Bentonville, Arkansas, Walmart has always been a proud collaborator and partner of the University of Arkansas. They participate in our annual blockchain event where students and corporate Walmart personnel interact with potential use-cases.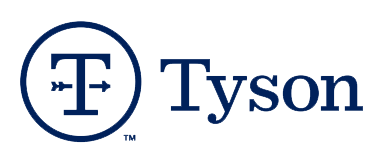 Tyson Foods provides the Walton College of Business with recent datasets found on our Exercises & Labs page. With these datasets, students and faculty are able to practice manipulating and analyzing data for better industry experience.